Marathon Digital Says Generated 707 BTC with YoY Increase of 8% in 2022 Q2
Marathon Digital Holdings, Inc. announced its July 2022 operational update on Aug 8, revealing that the cryptocurrency mining firm had mined 707 bitcoins, an increase of 8% year-over-year in the second quarter of 2022.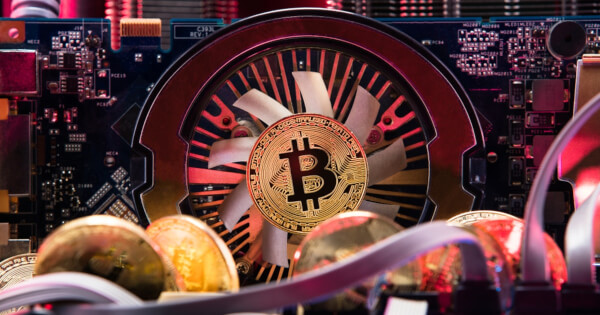 However, the amount was a decrease of 44% from the previous quarter's 1,259 bitcoins.
The company further said that its revenue for the second quarter was $24.9 million, while it recorded revenue of $29.3 million for the three months ended June 30, 2021. The decrease in revenue was attributable to an 8% increase in Bitcoin production activity that was partially offset by a decrease in revenue per Bitcoin.
Marathon's chairman and CEO Fred Thiel stated: "Energization delays, maintenance and weather issues in Montana, and an approximately 56% decline in the price of bitcoin during the quarter, severely impacted our bitcoin production and financial results. These items reduced our revenues, caused us to record a $127.6 million impairment on our bitcoin holdings, and decreased the fair market value of our investment fund by $79.7 million."
As of July 31, 2022, Argo said it held 10,127 bitcoins with a fair market cap of $236.3 million.
In July, Marathon announced that it had completed the installation of about 40,000 mining machines, with a total of 68,000 mining machines going into production at its Texas factory.
Marathon said the expanded partnership with Applied Blockchain and with Compute North had ensured sufficient hosting capacity to support all bitcoin mining at 23.3 EH/s.
The company now expects its mining machines to yield better performance, and bitcoin production may improve in the short term.
The major US Bitcoin mining firm also announced on Monday that it had secured another $100 million line of credit from Silvergate Bank backed by Bitcoin (BTC).
The company also revealed that it has currently deployed around 49,000 miners with a hash rate of 4.7 exhas per second (EH/s).
Image source: Shutterstock
Marathon Digital Refinances $100m Credit Facility from Silvergate Bank
Read More