Metaverse-related Market Size in China Expected to Reach $4T: JPMorgan Chase
The market of the Metaverse could triple China's online gaming market from $44 billion to $131 billion, according to a recent research report by JPMorgan Chase (JPM) on Thursday.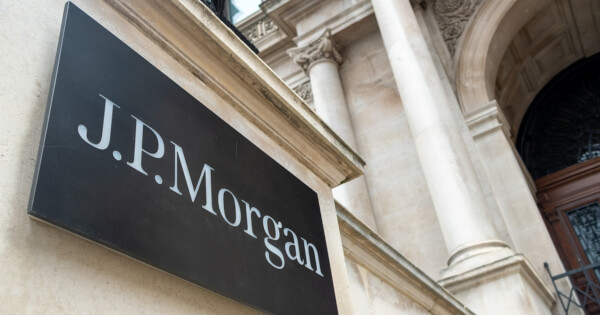 At present, the metaverse is still mainly in the concept version 1.0, that is, a virtual world that satisfies the experience attributes. All AR/VR scenarios can be considered the metaverse of the current era.
The bank said that the prototype of the "Metaverse" is taking shape in the gaming field, and the immersive digital world created by the combination of virtual reality, augmented reality, and the Internet will have a profound impact on China's gaming market.
JPMorgan report data predicts that the total addressable market (TAM) of China's metaverse-related economy will reach $4 trillion, while China's online gaming market will triple from $44 billion to $131 billion.
"The digital world could "help internet companies tap into business services and potentially double the internet time spent," explains JPMorgan analyst Daniel Chen.
As a result, the company forecasts a $27 billion TAM in China for Chinese business services and software, noting that the Metaverse "can digitize everything in the long term" and boost growth in areas such as media and telecommunications, gaming, advertising, and e-commerce.
Many Chinese companies such as Alibaba, Baidu, NetEase, WIMI, and Tencent have taken the lead in deploying the Metaverse. In the future, Chinese Internet and entertainment stocks such as Tencent, NetEase, Bilibili, Sea, Kafton and Bandai Namco will also take the lead. will benefit from the metaverse.
Metaverse is a platform that carries virtual activities. Users can socialize, entertain, create, display, educate, trade, and do social and spiritual activities. Metaverse provides users with rich consumption content, a fair creation platform, a reliable economic system, and an immersive interactive experience.
The note adds that the regulatory risks surrounding data security, as well as the technical readiness and affordability of virtual reality (VR) and augmented reality (AR) devices, network environments, and artificial intelligence, are limitations for future developments.
According to a report released by the China Business Industry Research Institute in June, it is expected that the market size of China's Metaverse will maintain a continuous growth trend from 2022 to 2027. It is expected that the market size will reach 126.35 billion yuan in 2027, with an average annual compound growth rate of 32.98%.
Image source: Shutterstock
The Metaverse Enjoys Potential to Revamp Existing Brand Marketing, HashCash CEO Says
Read More