MicroStrategy Scoops Up another $1 Billion Worth of Bitcoin
MicroStrategy has announced that it has just invested another $1 billion in Bitcoin, purchasing the digital asset as it was trading around $52,765.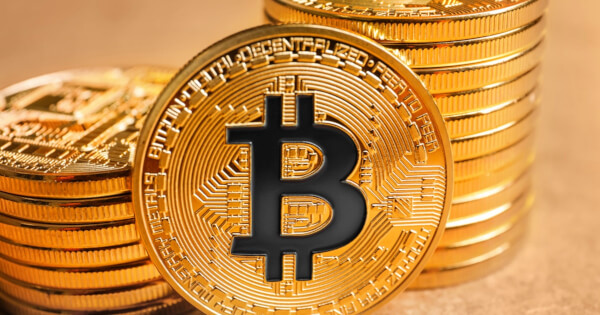 With its recent addition of approximately 19,452 Bitcoins, MicroStrategy's total Bitcoin reserve now stands at 90,531. The business intelligence firm's BTC investments are worth approximately $4.59 billion at press time. Undoubtedly one of the leading figures that has paved the way for institutional adoption of Bitcoin with his creative Bitcoin evangelism, CEO of MicroStrategy Michael Saylor now explained its BTC acquisition strategy:
"The Company remains focused on our two corporate strategies of growing our enterprise analytics software business and acquiring and holding bitcoin. The company now holds over 90,000 bitcoins, reaffirming our belief that bitcoin, as the world's most widely-adopted cryptocurrency, can serve as a dependable store of value."
Saylor further added that MicroStrategy intends to continue purchasing more Bitcoin in the future with "excess cash" the company manages to raise through debt and equity securities issuance.
Previously, MicroStrategy hosted a $600 million private offering and used the proceeds to buy more Bitcoin. The $600 million private offering sale featured convertible senior notes, which are low-risk bonds that investors can then convert into shares of MicroStrategy.
Michael Saylor: Bitcoin as a safe haven asset
Saylor had previously explained that the reason why MicroStrategy was scooping up Bitcoin by the billion was due to the cryptocurrency providing higher and better returns than traditional stores of value such as gold. Just like other Bitcoin whales, Saylor also asserted that BTC was the perfect hedge against inflation, with its supply capped at 21 million.
MicroStrategy's Bitcoin purchase is preceded by Square, who announced via its Q4 report that it had invested another $170 million in Bitcoin, as the cryptocurrency was trading around $50K.
Waves of institutional support have backed Bitcoin, with Tesla's $1.5 billion purchase sending it to its recent high of $58K. Although Bitcoin has since dropped to the $50K level, market experts are saying that this pullback is inevitable, and is needed before the cryptocurrency surges higher.
If Bitcoin fails to sustain above $50,000 and drops below $47K, market experts are saying that a correction to the $41k level may be imminent.
Image source: Shutterstock
Read More