MicroStrategy's Saylor Hands Over CEO Role to Deputy, Focusing on Bitcoin Business
Michael Saylor, the CEO of MicroStrategy corporation and one of the biggest Bitcoin advocates, has handed over his CEO role to his deputy personnel.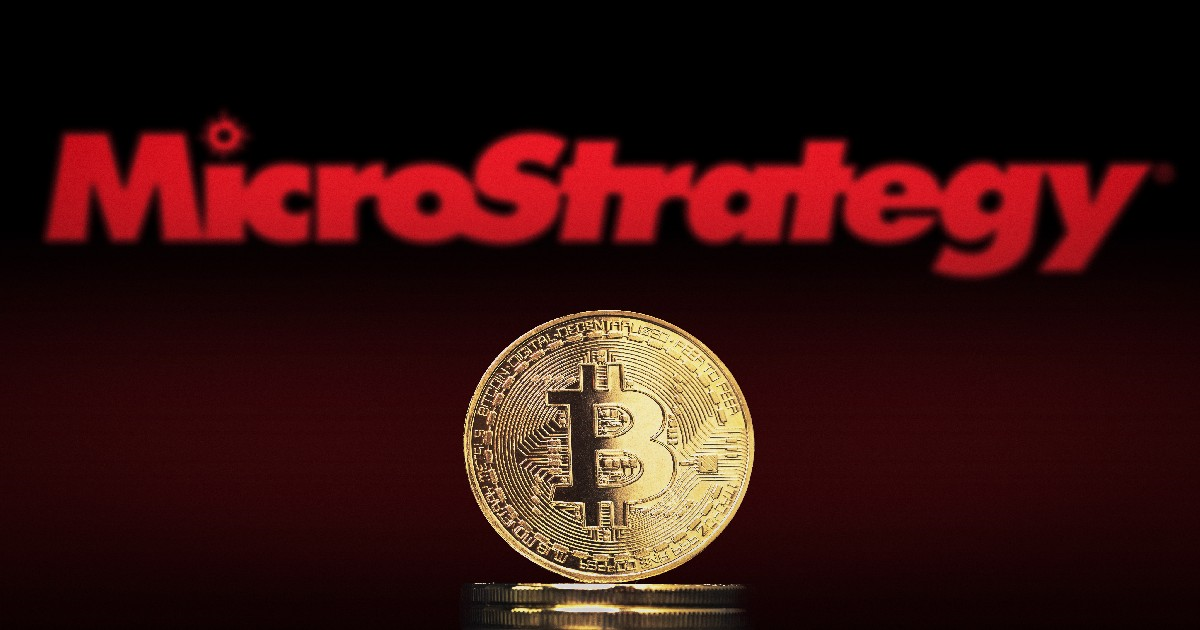 Phong Le, the new CEO, has been serving as the company's president. The new changes were announced during the company's earnings conference call on August 2.
Saylor will now serve as executive chairman, with plans to put his focus exclusively on hoarding cryptocurrencies.
In a statement on Tuesday, Saylor said: "I believe that splitting the roles of Chairman and CEO will enable us to pursue better our two corporate strategies of acquiring and holding bitcoin and growing our enterprise analytics software business. As Executive Chairman, I will be able to focus more on our bitcoin acquisition strategy and related bitcoin advocacy initiatives, while Phong will be empowered as CEO to manage overall corporate operations."
During the earnings conference call, Le said he doesn't expect any potential strategy changes for the firm. He mentioned that he has aligned with Saylor on the company and Bitcoin strategy throughout their time working as a team.
Le also thanked Andrew Kang, the CFO in charge of MicroStrategy's financial division, for his positivity towards factors behind the company's move to hold Bitcoins.
Le further stated that the new changes announced on Tuesday are designed to create time for him to run the company's business activities while Saylor focuses on corporate strategy, innovation, and the Bitcoin strategy.
"I would sort of seeing this as a business as usual transition," Le said during the conference call.
Saylor founded MicroStrategy in 1989 as a software developer, but in recent years started buying billions of dollars of Bitcoin with corporate funds.
Unmoved by The Market Crash
Saylor's handing over his CEO job to his deputy happened when MicroStrategy witnessed massive losses in its Bitcoin bet.
The business intelligence and software company released its second-quarter results on Tuesday. In the earnings report, the firm stated that it posted an impairment charge of $917.8 million on its Bitcoin holdings in the second quarter, up from $170.1 million in the first quarter and $424.8 million in the second quarter of 2021.
MicroStrategy is one of the companies impacted by the recent crypto market crash. The company currently holds about 130,000 Bitcoins worth around $3 billion, a decline or another paper loss for the enterprise software maker. The firm acquired the Bitcoins for a total of about $4 billion.
Despite the recent plunge in crypto prices, MicroStrategy plans to continue investing in Bitcoin. The Virginia-based software company is one of the firms with Bitcoin holdings, alongside automaker Tesla Inc. and payment company Square, which recently rebranded itself Block Inc.
In January this year, MicroStrategy revealed it would continue buying Bitcoin and holding the asset. The firm disclosed it will use excess cash flows or find other ways to raise money and continue putting them into Bitcoin.
Image source: Shutterstock
Public Companies Now Hold Almost $7 Billion Worth of Bitcoin
Read More