Nearly a third of Women Plan to Buy Crypto in 2022, Says BlockFi
Crypto financial services firm BlockFi has released the third edition of its Real Talk quarterly survey.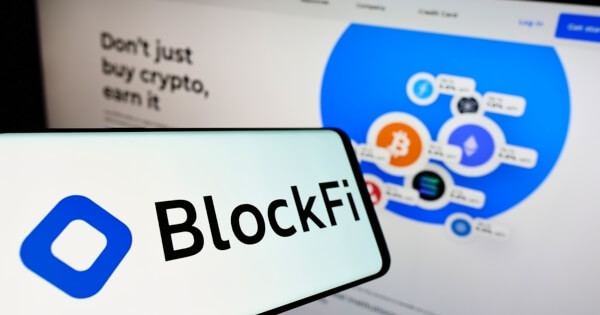 According to the BlockFi survey, nearly one-third of women surveyed plan to buy cryptocurrencies in 2022, and 60% of respondents plan to purchase cryptocurrencies within the next three months.
Although 2022 has seen wild swings in the cryptocurrency market at the beginning of 2022, investor interest in cryptocurrencies has been rekindled due to the recent wars between Russia and Ukraine.
The cryptocurrency market capitalization has back at $2 trillion. The confidence of female investors in investing in cryptocurrencies for the long term remains undiminished.
The report noted that 24% of women reported owning cryptocurrencies. Bitcoin (71%), Dogecoin (42%) and Ethereum (18%) are the top three cryptocurrencies with the highest investment among female investors,
And nearly 45% of women say they know how to buy cryptocurrencies.
While 72% believe investing in cryptocurrencies is a high risk, one-third of women surveyed said they plan to buy cryptocurrencies this year.
Flori Marquez, Founder and SVP of Operations at BlockFi, said that:
"It's very exciting to know that women are becoming more aware of the benefits of owning crypto and expressing interest in working in the crypto sector. Now it's our responsibility to continue to close the education gap and provide as many on-ramps as possible, so women can easily gain exposure to crypto markets and get comfortable doing more with their crypto."
One in five women surveyed believed that cryptocurrencies could help them achieve financial goals large and small, finance vacations, buy a home, and more.
Not just focusing on the fast trading field with cryptocurrencies, 10% of the women surveyed also expressed that the crypto industry is the most promising career field.
Image source: Shutterstock
Turkish Female Investors Shows More Crypto Knowledge than Male Counterparts, Study Shows
Read More