Neutral Third Party to Examine Celsius' Finances
A neutral third party is set to examine the finances of Celsius Network, which earlier this year filed for Chapter 11 bankruptcy.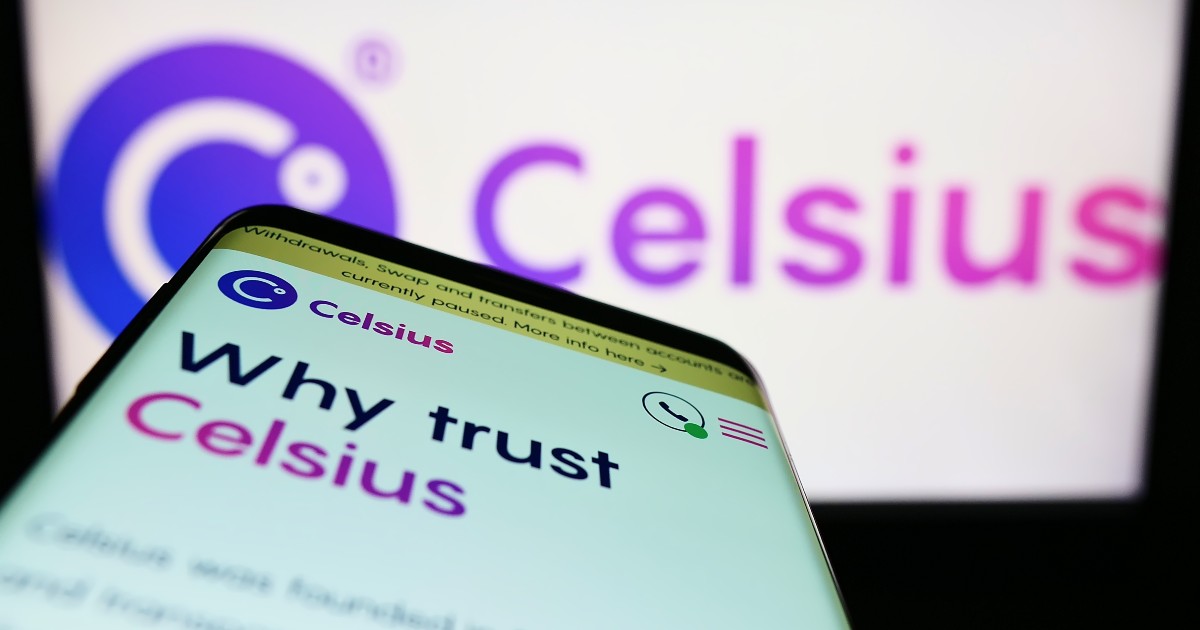 The move was approved by a US bankruptcy judge in the Southern District of New York following a request from the Justice Department, securities regulators, and representatives of creditors.
Crypto lender Celsius has not objected to the examination from a neutral third party.
However, smaller claimants were seeking to actively pay off the company's debts by asking for a trustee instead. The use of an examiner in Chapter 11 bankruptcies is rare.
Earlier, the Committee for Unsecured Creditors (UCC) - a consumer and creditor group - had raised doubts about the cost associated with an examiner, but recently they fixed an agreement with the Justice Department's bankruptcy office, the U.S. Trustee Program, to narrow the scope of the examiner's probe, causing them to change their position.
Additionally, Martin Glenn - the judge presiding over the Celsius case - has left open the possibility of further changing the scope of the third-party examination of the crypto lender's finances.
The initial move to appoint an examiner was last month by the US Trustee. The case requires a neutral investigator due to "extreme financial irregularities" and "the extensive mistrust of the Debtors' customers," according to the US Trustee last month.
Meanwhile, the UCC is also conducting its own investigation into Celsius.
The Block reported that the UCC will join a call with state regulatory agencies tomorrow to share the status of their respective investigations, according to counsel Gregory Pesce.
In July, Celsius entered Chapter 11 bankruptcy proceedings after it suspended customer withdrawals, swaps, and transfers in June. Users have been unable to withdraw crypto stored in Celsius accounts.
Since then, the company has withstood considerable scrutiny from a variety of parties in the proceedings over a perceived lack of clarity and allegations of fraud.
Celius on Thursday filed to return funds to crypto custody holders who are locked out of their accounts, Bloomberg reported.
Celsius Network, a bankrupt crypto lending firm, on Thursday, filed to return funds to crypto custody holders who are locked out of their accounts, Bloomberg reported.
According to a report from Blockchain.News, Celsius asked a US bankruptcy judge for permission to release about US$50 million worth of cryptocurrency stuck on the platform in so-called custody accounts, which were designed to store digital coins rather than generate returns.
Celsius has filed for a narrow re-opening of withdrawals, stating that not every customer would be eligible.
Celsius plans to refund about US$50 million to eligible customers. That is just a fraction of the more than $200 million in locked-in custody accounts on the platform.
More than 300 disgruntled customers have filed letters with the bankruptcy court to demand the return of their funds. Celsius had a total of 1.7 million customers who are collectively owed some $4.7 billion.
Image source: Shutterstock
Bankrupt Celsius Seeks to Return $50m of Locked Crypto for Custody Holders
Read More