One Million Bitcoin Held By Dark Web Marketplaces and Cybercriminals, Chainalysis Data
Data from Chainalysis reveals that nearly one million Bitcoin is circulating on the dark web between bad actors and illicit darknet markets being moved through reputable exchanges.
According to Chainalysis, roughly 900,000 Bitcoin (BTC) is being held by cybercriminals and darknet markets on the dark web with reputable cryptocurrency exchanges acting as crucial links within the underground space.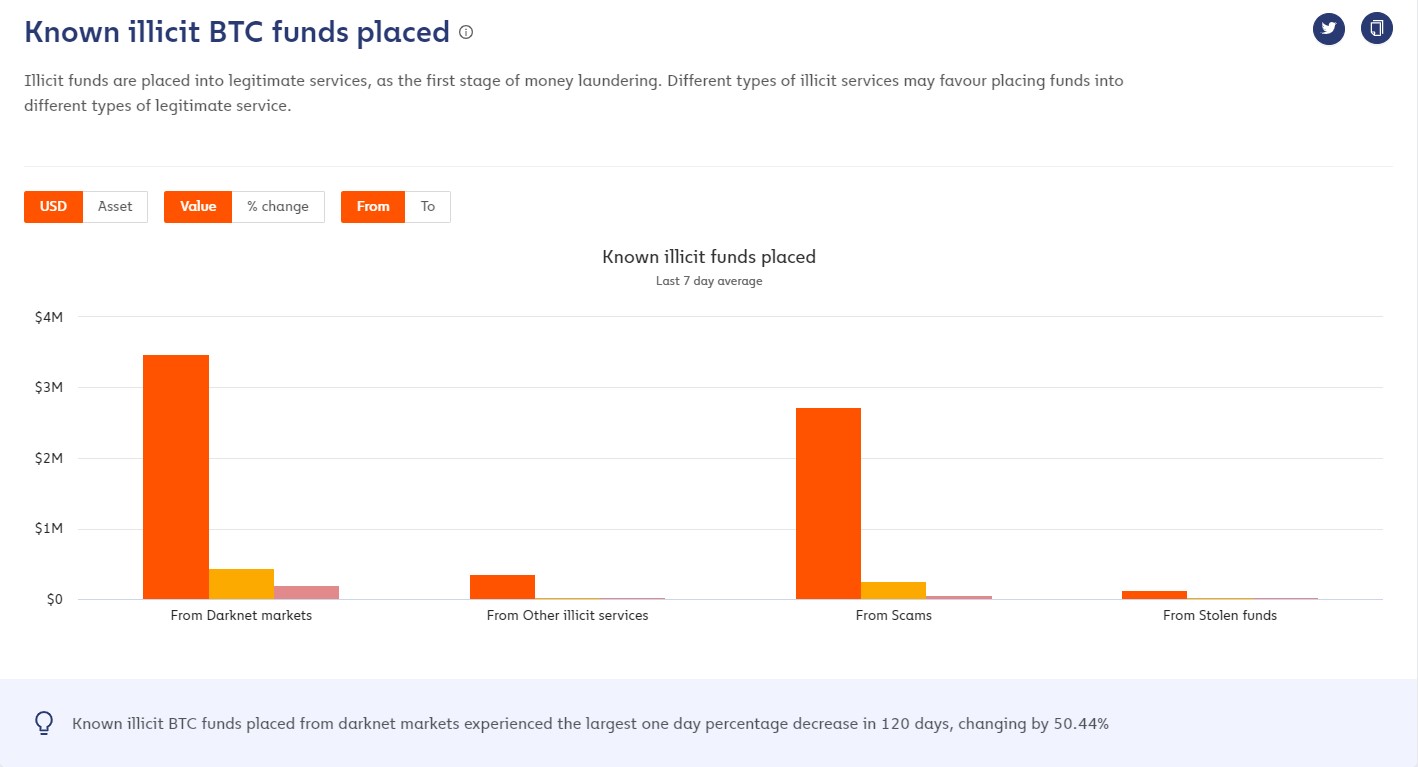 While Chainalysis reveals that less than 1% of Bitcoin transactions are illegal the graph above still shows an alarming picture. Reading the data, it shows 892,000 BTC being held on the darknet is broken down as; 585,000 BTC is being held on illegal darknet markets; 205,000 BTC in stolen funds are circulating on the dark web; 99,000 BTC is attributed to scams and all others hold an additional 3,000 BTC.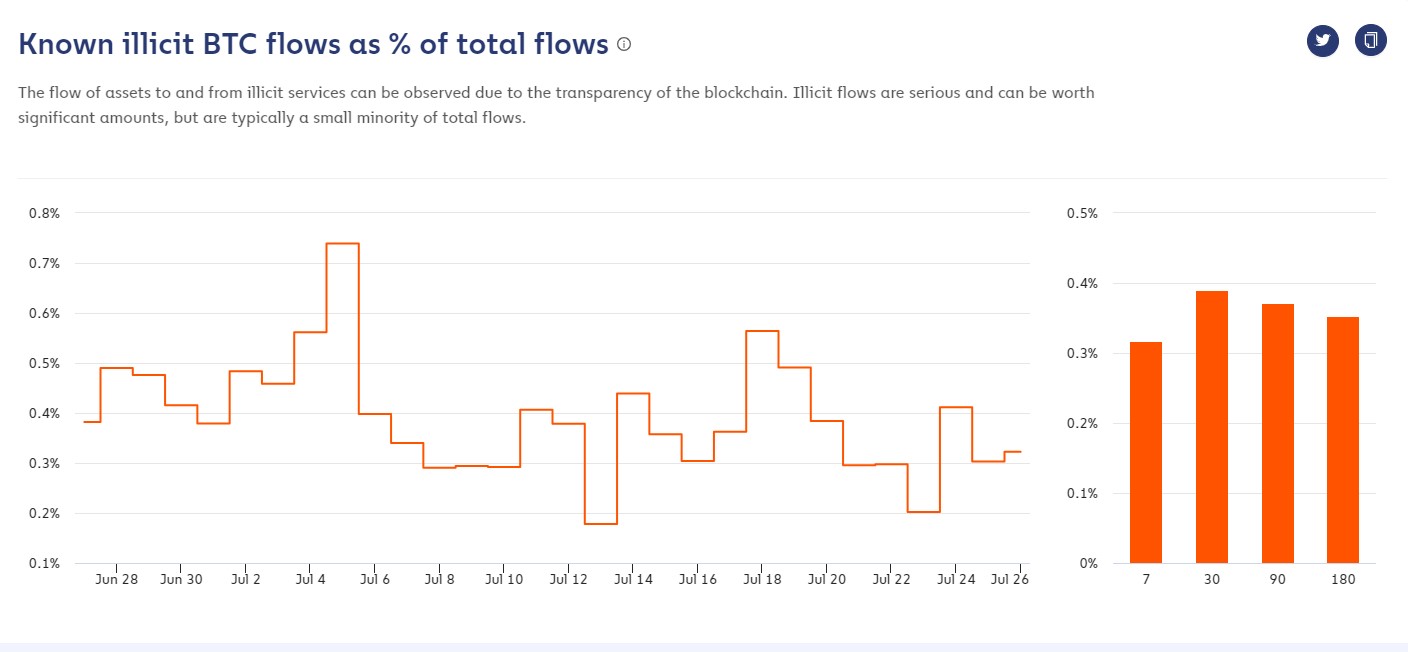 According to Chainalysis, only 0.32% of all current Bitcoin flows are tainted by illicit activity.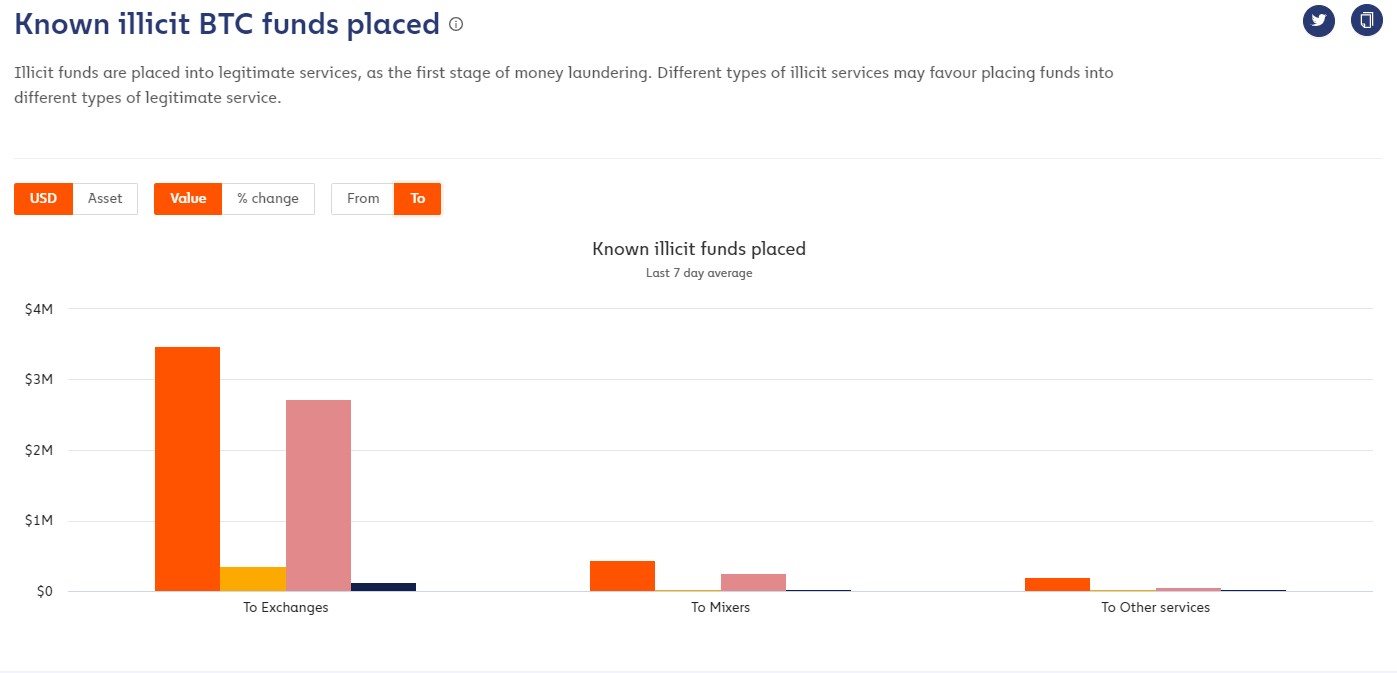 Cryptocurrency exchanges are still being leveraged heavily for illicit Bitcoin transactions which is consistent with the BTC movements of the recent illicit gains made by cybercriminals during the recent hacks on Twitter.
Chainalysis Launches Market Intel
As recently reported by Blockchain.News, Chainalysis has launched Market Intel, a new website catered to asset managers and regulators for access to live crypto data and insights. Chainalysis' Market Intel will leverage the firm's proprietary data, which has been collecting and linking to real-world entities since 2014.
Regulators and compliance professionals are currently leveraging Chainalysis on-chain data, which provides information regarding transactions registered on blockchain, which helps these individuals to detect and investigate illicit activities. Chainalysis is looking to bridge the gap for traditional institutional investors, as the firm believes that cryptocurrencies are poised to become a mainstream asset class.
Image source: Shutterstock
Read More