Paxful Crypto Peer-to-Peer Marketplace Expands Beyond Bitcoin with Tether USDT Stablecoin
Paxful, the leading peer-to-peer Bitcoin trading platform, announced that it will be adding stablecoin Tether to its crypto payment options.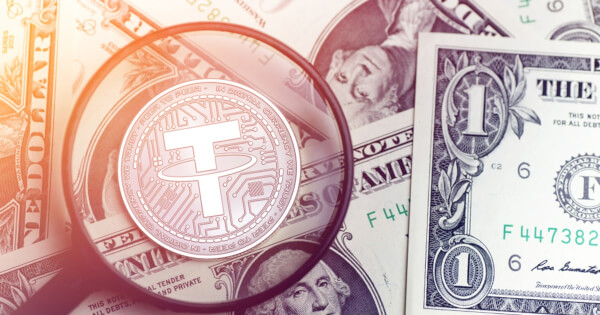 By adding Tether (USDT) to its crypto marketplace, Paxful is hoping that investors could be better protected against the volatility of the crypto market and that it could be an improvement to their assets portfolio. With Bitcoin and Tether, Paxful users could pay for goods and services online with cryptocurrency, as well as buy and trade digital assets among themselves with ease.
Paxful enlists Tether
Paxful already offers more than 300 payment options as of now. With the addition of Tether, the global peer-to-peer Bitcoin marketplace hopes to enable users to "be more in control of their finances." The company also asserts that Tether can be leveraged for digital asset protection against inflation, and a hedge option, when needed. During Bitcoin (BTC) price fluctuations, Paxful users could convert BTC to USDT, and vice versa, to protect their crypto assets. Co-founder of Paxful, Ray Youssef, said:
"We consider this a big step for us since this is the first cryptocurrency other than bitcoin we have on the platform. We always listen to our users. We understand that they go to Paxful for wealth generation and turn to crypto for stability when their national currency is affected by inflation."
Fighting inflation with USDT stablecoin
Tether's addition to Paxful is big news for investors, as USDT is the largest stablecoin. Trailing behind Bitcoin and Ethereum, Tether is the third-largest cryptocurrency by market capitalization, with a value of $14 billion. The stablecoin's value mirrors that of the US dollar and is often leveraged as an option by first-time crypto investors who are looking to venture into digital currency investments.
Due to the high cost and transaction fees of converting crypto to fiat and vice versa, Tether is seen as an interesting alternative by many, as it is cost-friendly and economical. After converting fiat to Tether on the trading platform, the digital currency could be traded for more volatile crypto, such as Bitcoin.
At the time of writing, Bitcoin trading platform Paxful has listed 4.5 million registered wallets and is reported to have reached 4.6 billion USD in trading volume. The peer-to-peer (P2P) marketplace is anticipating a bigger influx of new traders for the months to come.
Bitcoin for wealth
In an exclusive interview with Blockchain.news earlier this year, Youssef discussed how this was the perfect time to capitalize on Bitcoin investments, saying that peer-to-peer trading is an emerging investment tool that will benefit many investors, as COVID-19 has severely dented major economies worldwide. With countries desperate to recover, "radical economic measures" have put in place to reduce the impact. However, the measures have not always proven to be beneficial. CEO of Paxful Youssef said:
"These measures have the potential to hurt the economy in the longer run. In this case, Bitcoin can serve as a better store of value for wealth. This means an even more robust ecosystem of P2P trading with newer participants and a greater reach."
Image source: Shutterstock
Read More