Polygon Collaborates with Virtua To Boost Its NFT Ecosystem
Polygon announced Tuesday a partnership with Virtua to help the NFT platform build a sustainable NFT ecosystem.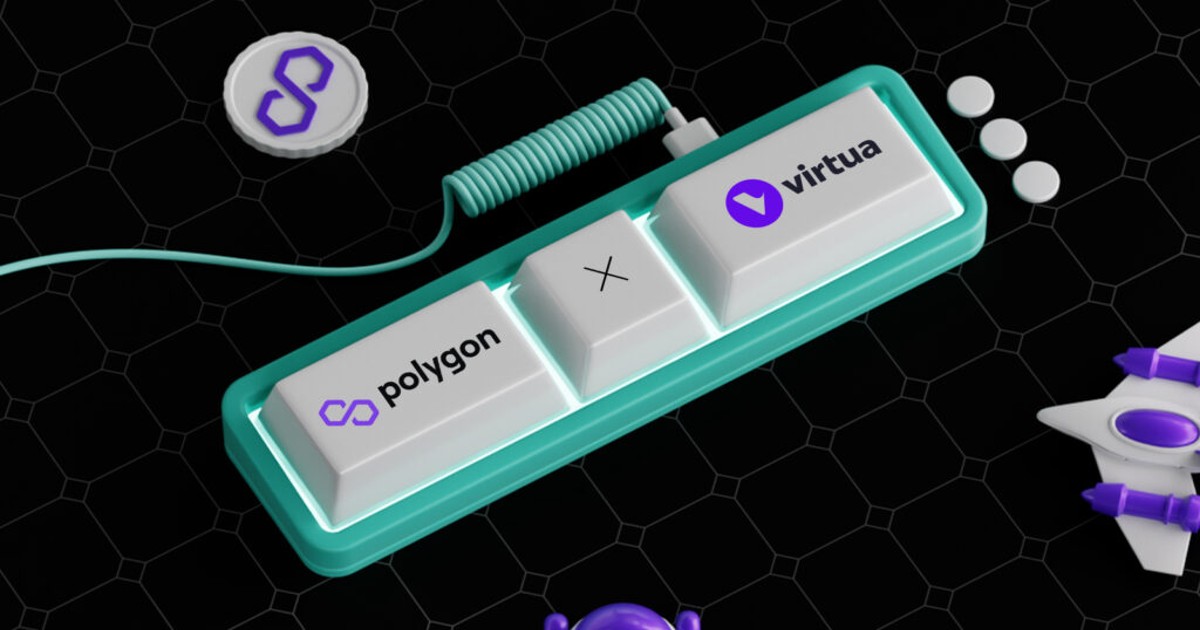 With this collaboration, Virtua users can now benefit from Polygon's reduced gas fees, faster transactions, and minimal environmental impact.
Virtua is a gaming platform and one of the leading NFT ecosystems in the industry. The platform gives artists, games, movies, and brands the chance to create their own fully immersive digital experiences for fans through 3D NFTs with substantial utility.
Users can display their NFTs and interact with animated collectables in Virtua's VR showrooms, all designed to function within the more extensive and interoperable Virtua Metaverse.
According to the announcement, Virtua chose Polygon due to its scalability feature and green solutions (as per Ethereum's move to proof of stake), as well as to benefit from the security of Ethereum.
"The Merge further reduced Polygon's carbon emissions by 99.91%, putting Polygon one step closer to the 2022 carbon negative goal," said Polygon in the blog post announcement. Polygon added, saying, "Now, Virtua's users can engage with Virtua's NFT ecosystem, guilt-free."
Additionally, thanks to the partnership, Virtua would also gain access to Polygon's latest zkEVM technology.
zkEVM (or "zero-knowledge Ethereum Virtual Machine") is a virtual machine that generates zero-knowledge proofs to verify transactions or smart contracts on the blockchain.
Zero-knowledge proof is a method of proving a given statement to another party without having to show full detail except for the fact that the statement is indeed true.
Polygon's zkEVM technology will ensure Virtua users even faster transactions with minimal gas fees and increased security.
Furthermore, Polygon stated its carbon-negative commitment and low cost to minting NFTs are already attracting partners within Virtua's ecosystem, such as Dynamite Entertainment, Legendary, Hero ISL, and Williams Racing.
Aside from Polygon's partnership with Virtua, last week, the layer 2 scaling platform also announced its partnership with Ocean Conservation Exploration and Education Foundation (OCEEF) to further advance ocean literacy by finding new ways to give people exposure to deep-sea missions.
Image source: Polygon
Polygon to Hire 200 New Workers despite Market Downturn: Bloomberg
Read More