PwC Singapore's Venture Hub, on the Investment Sentiment of Blockchain Startups
November has been a busy month for FinTech and the blockchain industry in Singapore. The Singapore FinTech Festival (SFF) and the Singapore Week of Innovation and TeCHnology (SWITCH) held 11 – 15 Nov gathered over 60,000 participants from 140 countries to foster the development of FinTech in Singapore. The Monetary Authority of Singapore (MAS) also announced key initiatives such as the joint development of FinTech Research Platform connecting investors and FinTech startups.
We arranged an interview with Lim Shu Ning, Director in PwC Singapore's Venture Hub specializing in Blockchain during the SFF, which Shu Ning shared with us the investment sentiment of Singaporean blockchain startups and the state of enterprise blockchain adoption in Singapore.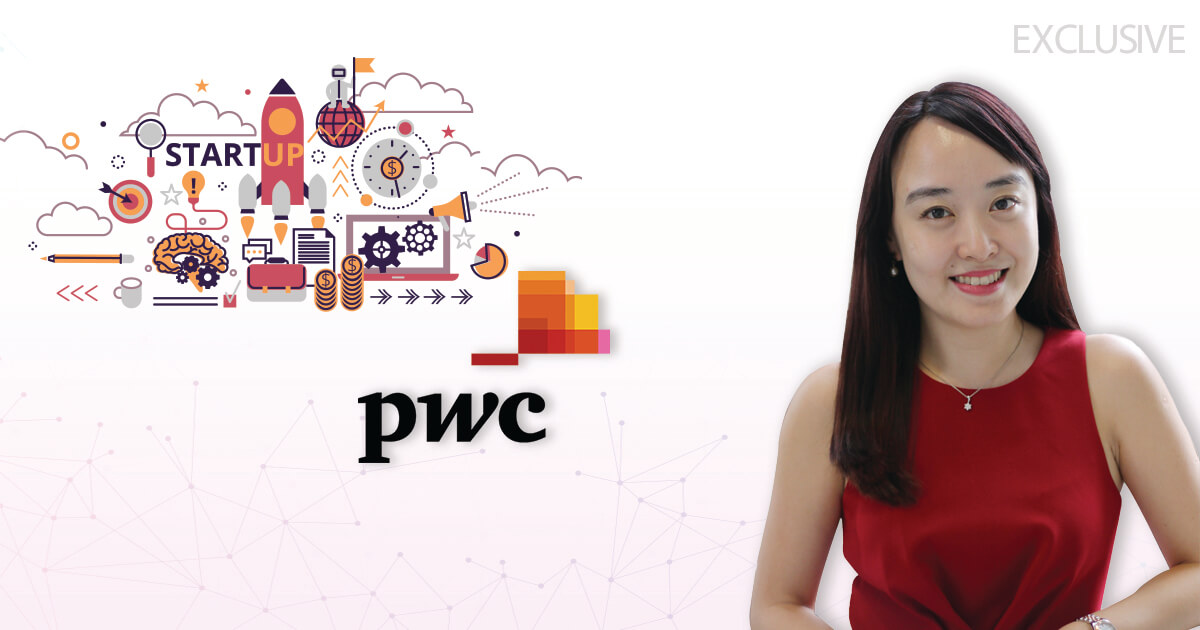 Can you give us an overview of the Blockchain team in PwC Venture Hub? What is the scope of services that the team provides?
PwC Singapore's Venture Hub adopts a one-stop shop approach to providing solutions, services and collaborating with motivated entrepreneurs, venture capitalists, incubators and accelerators within the venture ecosystem to help them expand into their key markets.
Our team focuses on fast-growing Tech startups including blockchain companies, using our expertise and experience to help founders grow their businesses. We work closely with the companies on areas such as fundraising, strategy, branding and M&A, IPO/ICO advisory to audit & regulatory compliance, legal & tax services and governance advisory.
What are the key pain points faced by blockchain startups in Singapore? What are some of the best advice you can give to these startups?
Blockchain is clearly a large part of what the Singapore Government sees to be an important and innovation-filled future for Singapore's financial sector. Despite being a potential game-changer, there are also clear emerging doubts.
One particular concern is cost and efficiency. Given that the amount of resources and money spent, some perceive that substantial progress has not yet been achieved. Of the various use cases we see in the market, a large number may be still at the ideation stage, some might be in the developmental stage but not many are widely adopted or see the widespread application.
This leads to another pain-point which is to identify the right ecosystem partners. The value of blockchain is maximized when partners in the ecosystems work together and operating on a common chain. Currently, we see different organizations in the same industry sector developing many different chains and this is detrimental to the growth of blockchain. That being said, we do see potential interoperability across different blockchain solutions which help to harness efficiency for the ecosystems.
Blockchain companies should focus on creating solutions to solve real business problems through the trust that the blockchain brings, to ensure their products are viable and scalable. Blockchain technology is not the solution to everything, the right application to the right problem statement is the key.
Are there challenges to find the right talent for the fintech/ blockchain industry? What initiatives have been done to tackle talent shortages?
As with any new technology, blockchain is relatively new and will continue to evolve. At the moment, we note that there is indeed a limited supply of people with developed skills in this space. On the other hand, the demand for qualified talent is increasing and costly. And this is particularly challenging here due to Singapore's relatively small population size.
Singapore has the potential to become an Asian Blockchain Hub with its blockchain-friendly regulations and government support in nurturing blockchain development. With the government's support, we believe that Singapore will continue to attract and groom the right talent in the near future.
How would you describe the enterprise blockchain adoption in Singapore and what are the interesting use cases in blockchain there?
In PwC's Global Blockchain Survey 2018, we noted that 46% of enterprise blockchain adoption resides in the Financial Services industry, 12% in the Industrial products and manufacturing, 12% in Energy and utilities, 11% in Healthcare. Other segments include government, retail and consumer sectors. This trend is quite in line with what we observe in Singapore as well.
Some of the interesting blockchain use cases we see include (just to name a few):
- Digital identity: Blockchain to create an auditable source of personal identity information shared and verified across multiple organizations. This also empowers users (like us) to have control over our digital identity and personal information.
- Supply Chain visibility: Blockchain eases the existing pain points of buyers, sellers and various parties across the supply chain. Some of the track & trace blockchain solutions we have seen allow traditional businesses to digitize their traditional products include food products into traceable digital assets to tackle some of the key issues in global trade including food safety and wastage.
- Record keeping: Blockchain provides a method for collectively recording and notarizing any type of data. This could include education records and certificates, healthcare records and more.
- Provenance: Blockchain offers an immutable and irreversible source of information that tracks true ownership as well as the authenticity of a product. We see more relevance for this application in the retail luxury products sector and high-value collectibles.
How would you describe the market sentiment on investing in Singaporean blockchain startups in terms of M&A deals and fundraising?
Market sentiment into investing in Singaporean blockchain startups is picking up. Previously investment was mainly in the form of token sales which are more speculative in nature. However as the market matures, sophisticated investors, as well as corporates, entered the fray seeing the potential of adding blockchain technology to traditional business or seeing the potential blockchain technology brought to different industries. Investment is now into the equity of the startup itself rather via a token sale.
Through our partnership with Tribe accelerator, we have seen first hand the kind of solutions that corporates are on the look-out for and that they have invested in. While most investments in startups are focused on taking a stake, we may see a growing number of M&A buyouts as these startups grow and as their solutions become more concrete.
We also note that investors are more keen to invest in blockchain startups with specific industry-focused solutions and where they are combining with other technologies such as IoT and AI; rather than blockchain developer companies.
Read More