Ransomware Hackers Hunt for Bitcoin by Targeting Call of Duty: Warzone
Ransomware hackers have raided Call of Duty: Warzone player accounts and demanded Bitcoin payments in exchange for releasing the retained data.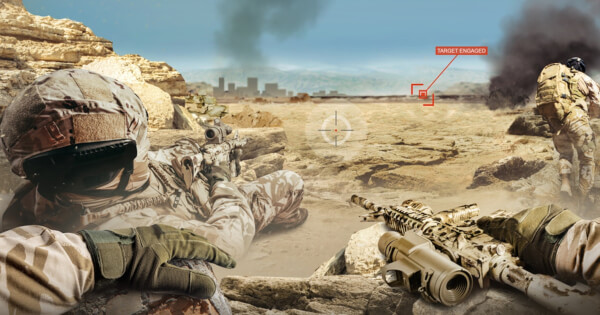 With the rising popularity of Call of Duty, hackers have also been lured to it increasingly, due to the sizeable profit that could be reaped through the sale of the rare gun skins found on players' accounts. The first-person shooter game appears to have hundreds of dollars locked into it, with serious players dedicating a lot of time in unlocking new levels, especially given the pandemic. More elaborate skins also take more time for players to earn and unlock and can be purchased with in-game tokens, which can be bought with fiat. Expert level accounts have therefore been of interest to ransomware hackers, as the purchased items and the account itself have a lot of value.
Though multiple players have reported that their account has been breached, it was reported that the publisher, Activision, has been unresponsive to outcries for help. The theft of credentials and the data breach has caused a lot of frenzy among Warzone players. One gamer disclosed that hackers have tried to extort bitcoins from him by reaching out to him through email. Along with a linked Bitcoin (BTC) wallet address, the ransomware note read:
"If you wants our helps to prevent to leak ur deta [sic] and information and bank account etc, and help to gets your account back clarity need pay 400$ in below address."
The Bitcoin wallet address has been reported to reap funds of at least $12,000 which translates to a total of 1.2 BTC. Some of the transactions recorded amounts ranging from $20 to $2600, but whether the funds were transfers originating from Warzone players have yet to be uncovered.
Victims have speculated that the ransomware hackers have been able to steal private log-in credentials by experimenting with previously compromised passwords from other websites. Others said that their Blizzard account was targeted instead, which was linked to the Call of Duty:Warzone one. Despite the large cry for help, multiple targeted players have complained that the game publisher, Activision, has been unresponsive in assisting them to recover their compromised accounts.
Call of Duty: Warzone has boomed since its release in March, recording at least 75 million players within five month of its launch. The producing company, Activision Blizzard has seen an increase in digital spending of around $1.59 billion since the launch of the game.
Image source: Shutterstock
Read More