Ray Dalio Sheds Light On What Constitutes A Good Investment Portfolio, and It Includes Bitcoin (BTC)
Ray Dalio, the legendary investor and founder of hedge fund giant Bridgewater Associates, has long been critical of Bitcoin but it appears that his stance may have changed over time.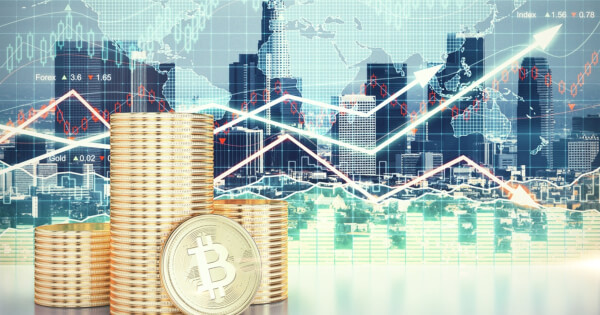 In an Ask Me Anything Reddit post, Dalio provided insight on what made up a good investment portfolio, and it seems as though his views on cryptocurrency, mainly Bitcoin (BTC), may have softened. He now said that Bitcoin may be an interesting alternative to gold, as the billionaire investor has long been bullish on gold. Dalio said:
"I think that bitcoin (and some other digital currencies) have over the last ten years established themselves as interesting gold-like asset alternatives, with similarities and differences to gold and other limited-supply, mobile (unlike real estate) storeholds of wealth."
He added that the key to good stores of wealth was to diversify the type of assets one held in one's portfolio. The billionaire said:
"So it (bitcoin) could serve as a diversifier to gold and other such storehold of wealth assets. The main thing is to have some of these type of assets (with limited supply, that are mobile, and that are storeholds of wealth), including stocks, in one's portfolio and to diversify among them. Not enough people do that."
As the US dollar has been depreciating steadily with the ongoing economic havoc triggered by the coronavirus pandemic, it seems imperative now more than ever for investors to hold hedges against inflation. Dalio supported this belief and said:
"Assets will not decline when measured in the depreciating value of money […] the most important thing to pay attention to is the value of debt and money relative to the value of assets and other currencies."
2020, the year where everything changed for Bitcoin
Despite the economic downfall suffered by global economies in 2020, Bitcoin has greatly benefited as Wall Street veterans and institutional investors alike have turned towards the cryptocurrency as a hedge against inflation.
Bitcoin has increasingly been recognized as a store of value, and according to Bitcoin billionaire Tyler Winklevoss, it may be "the only long-term protection against inflation," as BTC's max supply caps at 21 billion. Along with his twin brother Cameron Winklevoss, the Gemini co-founders applauded Dalio on his change of heart regarding Bitcoin.
The Bitcoin billionaires have long asserted that Bitcoin's price will reach $500,000 eventually, as the US's second round of economic stimulus plans, alleged to be in the trillions, will inevitably drive down the value of USD amid rising inflation rates.
Image source: Shutterstock
Winklevoss Says Bitcoin Price to Reach $500,000 — Why BTC is Better than Gold and Oil
Read More