Revenue from MicroStrategy's $600M Private Offering Will Be Used to Buy Even More Bitcoin
MicroStrategy will host a $600M private offering and the revenue will be used to buy more Bitcoin.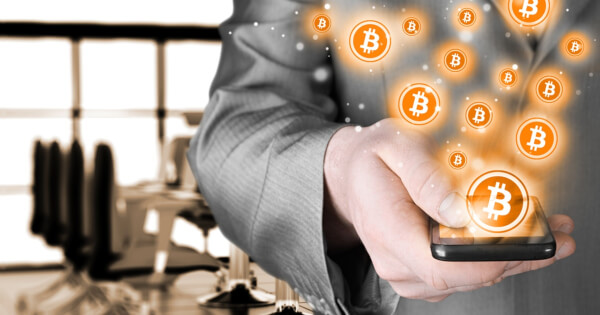 MicroStrategy will be offering a $600 million private offering to qualified institutional buyers. The $600 million private offering will feature the sale of convertible senior notes, which are essentially low-risk bonds that investors can convert into MicroStrategy shares.
Along with the convertible senior notes, investors will have the option of purchasing an additional $90 million aggregate principal amount of the notes. With the revenue generated from the private offering, MicroStrategy intends to purchase even more Bitcoin.
Currently, MicroStrategy's balance sheet indicates that the company has invested more than $1.3 billion in Bitcoin, under its CEO and renowned Bitcoin bull Michael Saylor's guidance.
The philanthropist has long taken it upon himself to educate investors on the benefits of hedging with Bitcoin. Recently, he even hosted a 12-hour course dubbed "Bitcoin for Everybody" to educate others on the budding potential of the cryptocurrency, as he believes that mainstream adoption of BTC is fast approaching.
Bitcoin driven by institutional interest
Saylor had disclosed that in comparison with traditional stores of value such as gold, Bitcoin was a lot more compelling, since it provided higher returns. Additionally, he thinks that Bitcoin is a perfect hedge against inflation and a far better one than gold, as its supply is finite and capped at 21 million.
Corporate giants like MicroStrategy, Square, Grayscale have served to drive institutional interest in Bitcoin higher. Recently, the announcement of Tesla securing a $1.5 billion purchase of Bitcoin under its belt has also served to push the cryptocurrency closer to mainstream adoption.
With bullish sentiment surrounding the digital asset, Bitcoin recently spiked to a new all-time high, hitting $50,000 on leading exchanges. As more and more institutional interest is expected to back BTC, the cryptocurrency will undoubtedly soar to new highs as its bullish momentum has been steady lately.
Currently, the digital asset is trading around $49,000, but market experts expect its pullback from the $50K mark to be temporary.
Image source: Shutterstock
MicroStrategy CEO says Tesla has De-Risked BTC Acquisition for Public Companies
Read More