Riot Blockchain Generates $79.8m Revenue with YoY Increase of 244%
Riot Blockchain, Inc, a Colorado-based Bitcoin mining company, announced its first-quarter 2022 earnings, with a new record total revenue for the quarter, up 244% year-over-year to $79.8 million, and its production of bitcoin increased year-over-year in the first quarter of 2022 by 186% to 1,405 BTC.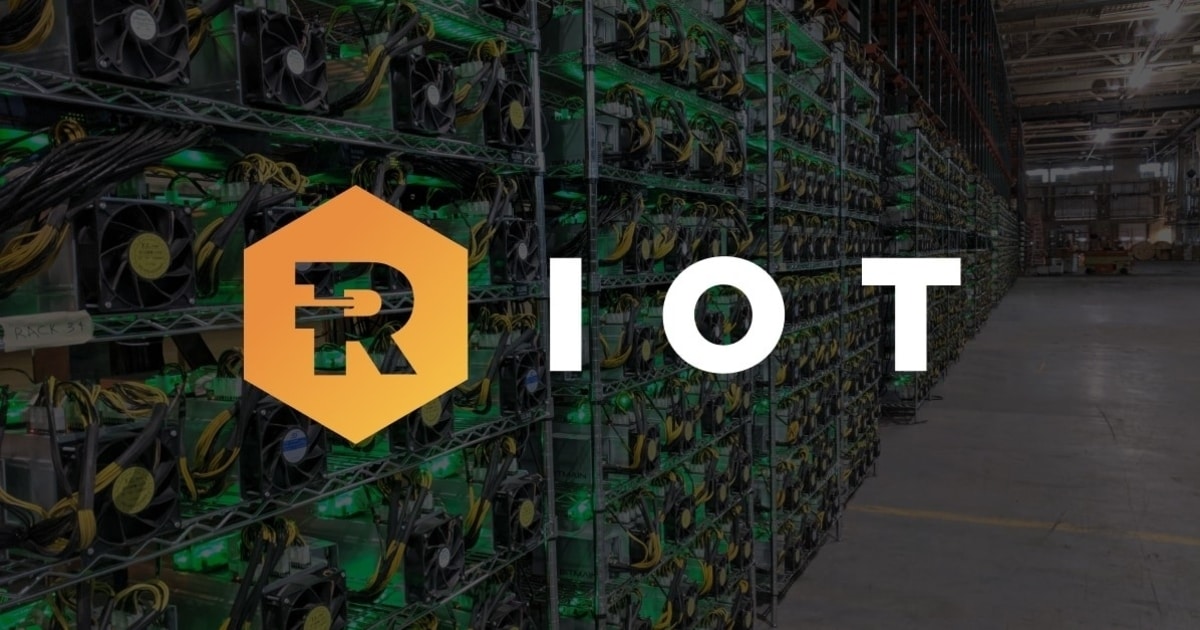 Riot Blockchain said the net income for the first quarter of 2022 increased to $35.6 million for the three-month period ending March 31, 2022, compared to just $7.5 million in the same period last year.
In the first quarter of 2022, Bitcoin production reached a record 1,405 BTC, an increase of about 4% from the previous quarter's 1,354 BTC.
The company said that as of April 30, it owns about 6,320 bitcoins, all of which were mined by the company itself.
Riot said 508 bitcoins were produced last month, an increase of about 150% from the 203 bitcoins produced in April 2021.
The company also revealed that it has currently deployed around 46,375 miners with a hash rate of 4.7 exhas per second (EH/s).
Additionally, Riot revealed that it added 5,070 S19j pros last month and deployed around 3,456 S19j pros in its immersion cooling buildings.
The company said it expects to also receive 1,702 mining machines from Bitmain, deployed at the factories it operates. It is expected to be received this month. After deploying the expected miners, Riot revealed that a total of 55,317 hashpower miners are expected to be deployed, with a hash rate of around 5.6 EH/s.
In April, Riot revealed that it would continue to expand its 400-megawatt infrastructure project at Whinstone US, Inc. in Rockdale, Texas. The relevant infrastructure is currently under construction and is expected to be completed in the second quarter of 2022.
Image source: Shutterstock
Over 3.4m Sweatcoin Crypto Wallets Created since Launch of SWEAT Token in April
Read More