Ripple CEO Disagrees with Coinbase CEO's Apolitical Work Policy, Considers Relocating Overseas
There are fierce disputes about the upcoming US presidential election. Due to this, Coinbase CEO Brian Armstrong recently banned political discussions from the digital currency exchange work environment, consequently resulting in 5% of Coinbase employees to leave the exchange, as a reaction to reject the "apolitical stance".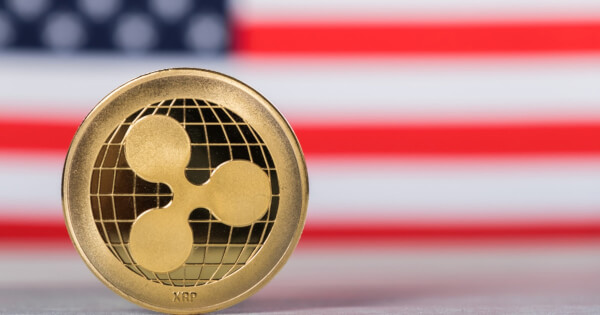 Regarding Armstrong's actions, Ripple CEO Brad Garlinghouse disagreed with the stand. In an interview with CNBC, the Ripple CEO said:
"We think about our mission as enabling an internet of value but we seek positive outcomes for society...I think tech companies have an opportunity — but actually an obligation — to lean into being part of the solution."
The difference between the Coinbase and Ripple CEO seems to not only restricted to their political stance but also extends to their views regarding cryptocurrency regulations.
For Coinbase, which operates as a fully regulated crypto exchange, one of its core advantages is simply that it has a comprehensive regulatory framework and holds a series of financial licenses, such as the FCA Payments License. Coinbase has no concerns regarding crypto regulations. However, it may even benefit from tightening regulations as most Bitcoin and other crypto-related projects or companies are unregistered or without a license.
In contrast, Ripple, as a payment, remittance, and settlement network, has had a record of being at the receiving end of punitive sanctions from the US Securities and Exchange Commission (SEC), as cited in the "Regulation Enforcement Framework" report published by the US Department of Justice (DoJ). After the issuance of the report, Brad Garlinghouse reacted and tweeted intensively in response. He appeared to be critical of the Regulation Enforcement Framework, thinking it would stifle technological and financial innovation.
The Ripple CEO added that the lack of crypto regulations in the United States would make it trail behind China and other countries in terms of innovation and competition in future financial infrastructure.
Garlinghouse has enjoyed the wealth and fame brought upon by the influence and XRP price growth in recent years. Now, the tightening of cryptocurrency regulations may have pushed unprecedented pressure on the Ripple CEO, who has hinted on Twitter that he may move Ripple's operations out of the United States, as confirmed by CNBC.
Last week, Garlinghouse told CNBC that Ripple is considering relocating to another country due to a lack of regulatory clarity around cryptocurrencies.
Image source: Shutterstock
Read More