Ripple XRP Crashes by 40% as Crypto Exchanges Halt XRP Trading
Cryptocurrency XRP has tanked by 40% on leading exchanges following the US Securities and Exchange Commission's lawsuit against Ripple.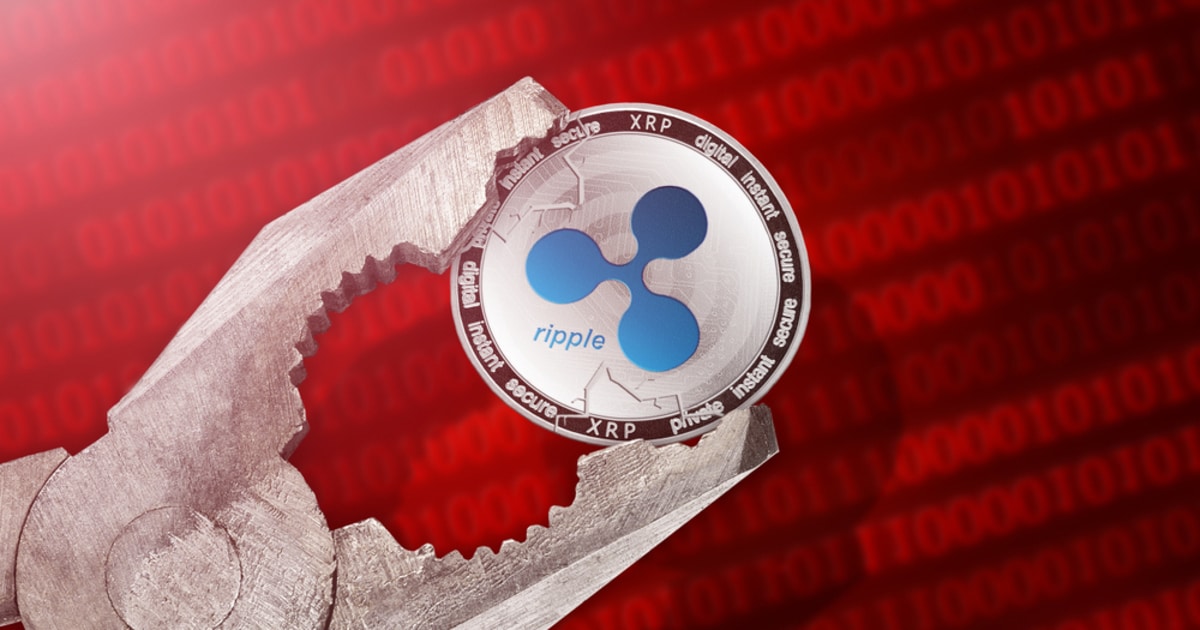 On CoinMarketCap, XRP has plummeted to $0.270821 at the time of writing and the altcoin has lost over $10 billion in market value as major trading platforms have pulled or halted XRP transactions. Exchanges such as Hong-Kong based OSL have already begun the delisting process, suspending XRP trading for the time being. Other small crypto exchanges, namely Beaxy and CrossTower have also followed suit.
On its end, the Bitwise 10 Crypto Index Fund has also liquidated its XRP holdings, which amounted to around $9.3 million worth of XRP and 3.8% of the fund.
The move to delist XRP seems to be an inevitability for those that will rather not be caught in the crosshairs between the SEC and Ripple. Should XRP be ruled as a security, exchanges that have had it listed on their platforms may risk being fined as well for selling and buying XRP. According to lawyers, this may be a smart move. Hailey Lennon, a shareholder at corporate law firm Anderson Kill, said:
"You know who is at risk if XRP is considered a security? EVERY EXCHANGE THAT LISTS XRP."
In the official lawsuit, the SEC also hinted that ten digital asset trading platforms, which have been partnered with Ripple, may also risk penalties as they are in violation of federal securities laws through XRP trading. The lawsuit read:
"In 2017 and 2018, Ripple also entered into agreements with at least ten digital asset trading platforms -none of which were registered with the SEC in any capacity, and at least two of which have principal places of business in the United States- providing for listing and trading incentives with respect to XRP."
The Securities and Exchange Commission's threat may push a wave of crypto exchanges to halt XRP trading on their platforms. Should a behemoth crypto exchange like Coinbase move to delist XRP token, this will lead to the cryptocurrency's price and market value sinking to unrecoverable lows, as an approximate $3 billion XRP are held on the crypto platform.
Image source: Shutterstock
SEC Sues Ripple for Sale of "$1.3 Billion Unregistered Securities" as Crypto Leaders Debate over XRP
Read More