Singapore's FOMO Pay Introduces New Crypto Payment Solution for Retailers
Singapore-based major payment institution FOMO Pay has introduced a new cryptocurrency payment solution for retailers in the island city-state.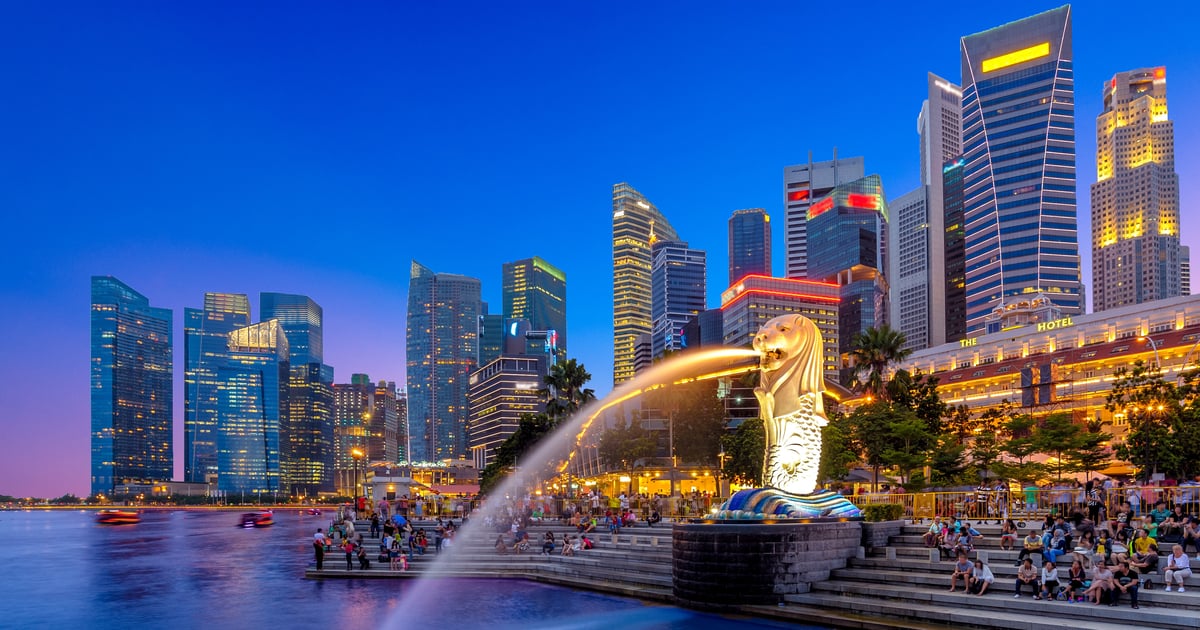 The new payment method will allow retailers in Singapore to accept digital payment tokens (DPT) - the first to be developed by a DPT licensee in Singapore.
According to Singapore Legal Advice, "a digital payment token is any cryptographically-secured digital representation of value that is used or intended to be used as a medium of exchange, i.e. cryptocurrency. Examples of digital payment tokens are Bitcoin, Ether, Litecoin and Monero."
In compliance with regulations, FOMO Pay has successfully started implementing its new solution with luxury retailers - including EuroSports Auto, 2ToneVintage, and Luxehouze, amongst others.
According to a survey conducted in Singapore by comparison site The Finder, the city-state's crypto ownership is at 15.8% (January 2022) - a rate slightly higher than the global average of 15.5%.
While a survey conducted by the FIS on a sample size of 800 consumers in Singapore found that 33% would be interested in using crypto as a form of payment in the future.
"The rise in the adoption of cryptocurrency has opened up more avenues for consumers in the way they make their payments. FOMO Pay aims to gear our merchants with crypto acceptance, allowing them to support more payment methods. This brings us one step closer towards our mission to build Asia's first licensed gateway that connects businesses with fiat and crypto," Louis Liu, Founder and Chief Executive Officer at FOMO Pay said.
The new crypto payment option will allow retailers to accept a range of different cryptocurrencies, such as Bitcoin, Ethereum, USDT and USDC.
Following the adoption of the crypto payment solution, retailers will see a reduction in cost due to lower transaction fees compared to those from conventional fiat currency payment methods.
Besides becoming Singapore's first DPT licensee, FOMO Pay is also part of the DBS Digital Exchange ecosystem.
Founded in 2015, FOMO Pay is licensed by the Monetary Authority of Singapore (MAS) to conduct Cross-Border Money Transfer Service, Domestic Money Transfer Service, Digital Payment Token Service, and Merchant Acquisition Service.
In another major crypto-related development in Singapore, the government has passed a law to regulate Virtual Assets Service Providers (VASPs) operating abroad.
According to a report by Blockchain.News, VASPs that originate from Singapore but provide their business offerings or products abroad are now required to secure licensing from the relevant authorities, signalling a shift in position that may soon become law as the city-state's parliament has passed the Financial Services and Markets Bill.
Bloomberg reported that the new bill is deemed essential in curtailing all avenues by which crypto-hinged trading platforms will be a conduit for Anti-Money Laundering (AML) offences.
"Virtual asset service providers created in Singapore that provide services only elsewhere are unregulated for anti-money laundering and countering the financing of terrorism (AML/CFT), which creates reputational risks for the Republic," said Monetary Authority of Singapore (MAS) board member Alvin Tan.
Blockchain.News reported that Singapore's approach to supporting the growing digital currency ecosystem is multi-faceted. While the country's regulators believe in the revolutionary potentials of these nascent asset classes and the technologies powering them, a great deal of caution is being exercised as it does the hard work of cautiously picking the companies it grants its licenses.
Image source: Shutterstock
Singapore Passes Law to Regulate VASPs Operating Abroad
Read More