Singapore's DBS Bank Expects to Expand Crypto offering for High-net-worth Clients
Facing the bear market of cryptocurrencies, Singapore's largest bank DBS Bank (DBS), still plans to expand its cryptocurrency and digital asset business and provide cryptocurrency and digital asset services to 300,000 high-net-worth clients in Asia, the Financial Times reported on Tuesday.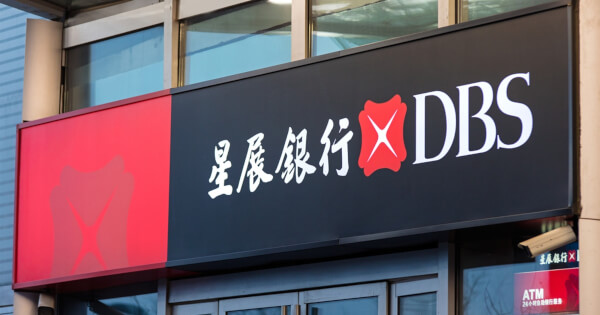 Investors nowadays are looking for a safe haven to trade and store their digital assets amid ongoing market volatility.
DBS CEO Piyush Gupta said in an interview, "On the one hand, we want to be a global crypto hub. On the other hand, we're also very worried about our domestic population getting burned with this speculative asset class,"
DBS chief Executive Piyush Gupta said the bank currently has less than 1,000 members on digital exchanges.
Gupta said the bank's cryptocurrency services would soon be available to DBS's 300,000 clients in Asia, including private banks, accredited investors, other exchanges, and funds.
DBS Bank launched its digital exchange in December 2020, which serves institutional investors and family offices.
The Financial Times reported that DBS' brokerage arm received a cryptocurrency license from the Monetary Authority of Singapore last year and has since allowed fewer than 1,000 institutional and wealthy clients to access its digital currency by invitation.
In February, DBS Bank announced plans to expand its cryptocurrency exchange beyond its existing institutional client investor base.
While the bank confirmed that it would focus on scaling up its crypto exchange business in 2022, it hinted that it would not be able to roll out digital asset trading to retail investors.
The bank delayed plans to offer crypto trading to retail investors, citing technical challenges and resistance from regulators.
In contrast to the massive global digital asset market downturn, the multinational bank said its bitcoin trading volume more than doubled in June from the previous two months, accounting for 90% of cryptocurrency trading activity.
Image source: Shutterstock
DBS Bank Says Its Bitcoin Trading Surged Amid Global Market Crash
Read More