Solana Wallet Developer Cashmere Raises $3M in Seed Funding
Solana's enterprise wallet developer Cashmere announced on August 9 that it has raised $3 million in seed funding at a $30 million valuation.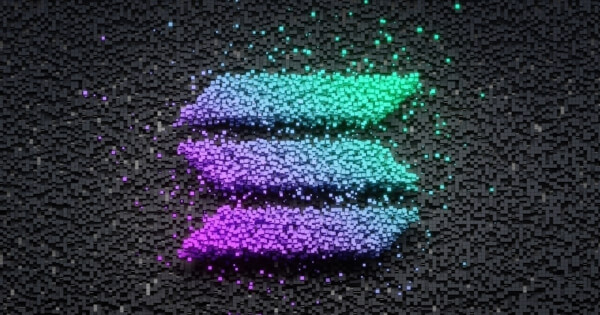 According to Cashmere, participation in the fundraising included Y Combinator, Coinbase Venture, VoltCapital Project Serum, and Global Founders Capital.
Cashmere is a company focused on providing Crypto wallets on Solana blockchain for web3 startups. Designed to help companies store their crypto assets securely, protecting assets even if "hot" wallets like Solana-based Phantom or Slope are compromised.
A hot wallet is a wallet that runs on computers, mobile phones, and other devices that can be connected to the Internet.
The funds raised will be used to accelerate the development of the company's product "CashmereWallet". It will also be used to expand the talent team to launch a premium product later this year.
Additionally, the wallet appears to be designed so that companies can co-manage the wallet using multi-signature.
Cashmere said its wallet supports multi-signature. According to its statement, it allows companies to require multiple wallets to approve transactions, which enhances the security of enterprise wallets and eliminates a single point of failure, resulting in a more secure self-custody option.
Last week, a bug in the Solana-related wallet SlopeWallet led to a hack that affected the entire Solana ecosystem. At least 9,000 addresses and at least $6 million were stolen.
In the future, with more and more services using encrypted assets, how users can safely protect their assets will become an important issue.
"We built Cashmere to offer Solana users institutional-grade security without having to rely on cold storage solutions," said Cashmere co-founder Shashank Khanna.
The cold wallet is considered to be one of the safest cryptocurrency storage methods at present. The reason is that a cold wallet is a cryptocurrency wallet that is not connected to the network, so the risk of being hacked is much smaller. Wallets can also be called offline wallets or hardware wallets.
But for a business or institution, cold storage means using an external drive, which is very difficult to operate.
Image source: Shutterstock
Thousands of Solana Wallets Hacked, Estimates of Damage Unclear#https://blockchain.news/news/thousands-of-solana-wallets-hacked-estimates-of-damage-unclear:


Read More