Spanish Lawmakers Receive Bitcoin in Cryptocurrency Education Campaign
The 350 Deputies of the Spanish Congress recently obtained one-euro (1€) value of Bitcoin. The initiative was launched by Blockchain Observatory media company and Tutellus educational platform specialized in the blockchain. The initiative's aim was to send one-euro worth of Bitcoin to Deputies in Spanish's lower house (the Congress of Deputies).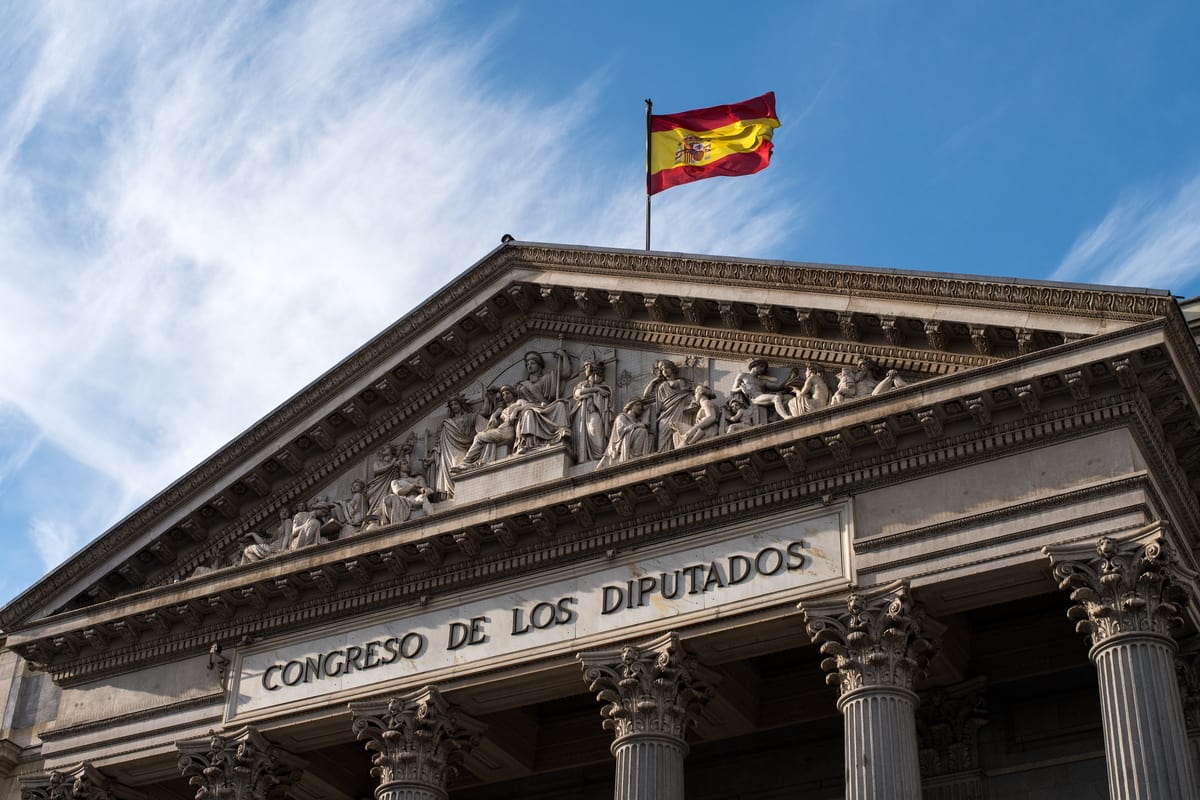 It is an educational campaign that Blockchain Observatory and Tutellus focus on raising awareness to make the Spain legislators aware of the significant role that cryptocurrencies are playing in the transformation of the society and economic systems.
Communications were made through emails informing the all 350 Congressional Deputies about the dispatch of Bitcoin to their digital wallets.
Experiment with Cryptocurrency Usage
The key focus of the Spanish initiative is to give the entire lower house, the Congress of Deputies, to have the opportunity to experiment with the new digital money. In other words, the idea aims to help the representatives of the citizens (deputies) understand the use, risks, and benefits of cryptocurrencies.
Miguel Caballero, the founder of Tutellus, said:
"It is not a donation. Probably many of your Lordships already have some experience in the use of cryptocurrencies, but we would like that those who are not yet familiar with the new money, have the opportunity to get in touch with it."
Caballero stated that now all deputies would be able to use their Bitcoins in any of business enterprises that accept digital currencies as a payment method.
The initiative is the same as a U.S campaign recognized as "Crypto for Congress." On October 5, The Chamber of Digital Commerce PAC– the American Association that promotes blockchain and cryptocurrencies technology – also conducted a similar kind of educational campaign in the U.S Congress by sending $50 value of Bitcoin to each of the 541 Members of U.S Congress. The Chamber of Digital Commerce crypto advocacy group conducted the exercise to help U.S legislators understand how cryptocurrency works.
European Central Bank Intensifies Work on Digital Euro
The use of digital money has already become a reality. The Spanish cryptocurrency advocates (Blockchain Observatory and Tutellus) conducted the initiative at a time when the European Central Bank also announced plans to issue a digital euro. The President of the European Central Bank, Christine Lagarde, confirmed that the ECB has been examining the CBDC issuance and assessing whether a digital euro would add a benefit to its financial system. Christine said that a digital euro would not replace fiat currency, but would work as a complement to cash.
The ECB report said that the digital euro would streamline the way consumers make their daily payments and make a safer and easier payment and settlement systems. It could mean a long-term revolution in the banking and financial system and a paradigm shift in the way consumers use fiat currency.
Image source: Shutterstock
Read More