Stablecoins Will See Bigger Adoption than CBDCs, says Circle Founder
Central bank digital currency (CBDC) across global economies appear to be an eventuality, as central banks across the world have been responding to the evolution of new technologies by issuing their own pilot tests of CBDC.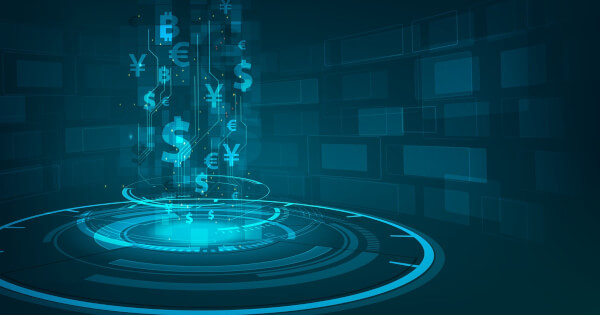 The rise of CBDC
ConsenSys founder Joseph Lubin and Circle CEO and founder Jeremy Allaire discussed the global move towards CBDCs and digital payments at this year's virtual panel of Hong Kong FinTech Week.
Lubin acknowledged that there was currently a lot of central bank digital currency projects ongoing, with approximately 80% of central banks worldwide studying it.
He said that it was important to note the difference between wholesale and retail CBDC, which both have different purposes. Essentially, while wholesale CBDC replaces banks' reserve deposits with digital tokens, circumventing traditional credit and debit systems, retail digital currency is used for daily transactions as an equivalent of digital money.
China is ahead in the CBDC race
As central banks across the world have been scrambling to launch their own central bank digital currency (CBDC), it appears that China is ahead of others in digital currency experiments, as it has already launched pilot tests for its digital yuan. Speaking about China's success with its digital currency electronic payment (DCEP), Lubin clarified:
"China's system is an exciting project, but not necessarily a distributed ledger project or blockchain project. They use similar cryptographic primitives but there is no need for it to be decentralized like other stablecoin projects central banks make use of."
He added that China has pledged to provide significant privacy to retail users with its digital currency electronic payment (DCEP), leveraging a two-tier system where certain financial institutions would be empowered.
The onboarding of CBDCs seems to "inevitable", with digital payments being revolutionized by the current pandemic. It will render central banks more competitive in the digital age, as CBDC is a new technology that will deliver "programmable money, reduce friction between payments, and make modern economy more significant," according to Lubin.
Adding to Lubin's sentiments on the digital yuan, Jeremy Allaire, the CEO and founder of the digital currency company Circle, said that "digital payments were far more evolved in China than anywhere else in the world", as the country has long leveraged WeChat Pay and AliPay for transactions. He said:
"DCEP is not very different from what they (China) are doing now with AliPay and WeChat […] Stablecoins will likely be more used than central bank digital currencies."
Both speakers expressed their enthusiasm regarding the emergence of the decentralized finance sector. With the rise of fintech, Lubin and Allaire asserted that the world was moving towards a decentralized democratic financial system, where money would operate in the same ways as the internet, providing global, frictionless payments.
Image source: Shutterstock
Read More