Tencent to Offer Metaverse Business Support in Japan before Feb
Reportedly, Chinese tech-giant Tencent will provide support services for the virtual space "Metaverse" business to Japanese companies as soon as before February, according to Japan's Nikkei media report on Monday.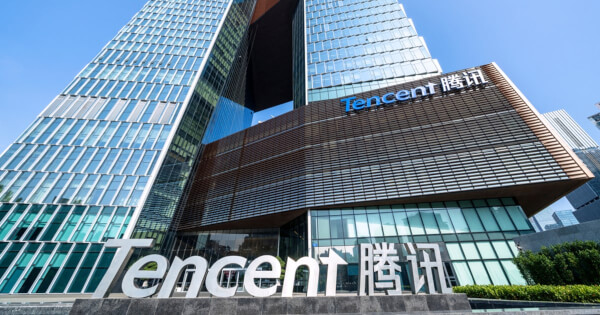 Tencent said it would provide services through its Japanese subsidiary, offering comprehensive support from the construction of virtual spaces, the production of avatars to content distribution.
As a Shenzhen-based game development giant, Tencent has accumulated virtual space through games, built a "Digital Twin" that reproduces the real world in the virtual space, and created a "Digital Human" that can vividly present a human image. Technology.
These technologies are the key to differentiating from other metaverse competitors such as Meta (previously known as Facebook) in the world-building process of the metaverse.
In addition to this, these technologies can also utilize autonomous cloud services for content distribution.
Gaming, social networking, and VR devices are the three core elements of the universe. On January 10, it was reported that Tencent plans to acquire Black Shark Technology, a gaming mobile phone company, and the focus will be shifted from gaming mobile phones to VR devices. Black Shark provides VR hardware access, and Tencent delivers content.
If the acquisition of Black Shark Technology succeeds, it will join the Tencent Group Platform, and Content Business Group (PCG) led by Ren Yuxin.
Furthermore, Tencent recently registered trademarks such as "King Metaverse", "Tianyuan Universe", and "QQ Metaverse".
Tencent Holdings Ltd is a global multinational conglomerate holding company founded in 1998 based in China, specializing in various internet-related services and products, artificial intelligence and technology globally. The firm has been preparing to explore the metaverse field long before.
Since the outbreak of the COVID-19 pandemic, Chinese tech giant Tencent Holdings has partnered with blockchain firm ShareRing to deploy a blockchain-powered digital document and identity management solution to stimulate the travel sector, which has been among the hardest hit by in November 2020 the COVID-19 pandemic.
Image source: Shutterstock
Dock Plans to Use Cryptos for International Money Transfers: Reuters
Read More