Tesla CEO Elon Musk Is Selling His First NFT and It's a Techno Song about NFTs
The NFT hype has been escalating and many artists and celebrities have capitalized on the trend to produce an NFT of their own.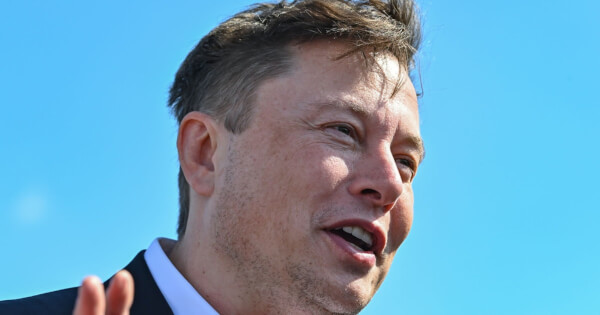 Elon Musk is no exception. The Tesla and SpaceX founder has produced a techno song about NFTs, and is selling it as a non-fungible token. On Monday, Musk announced his creation on Twitter saying, "I'm selling this song about NFTs as an NFT." The preview of the song displays a golden trophy with the words "HODL" – hold on for dear life – emblazoned on it.
The song is a techno track and the lyrics are pure and simple: "NFT for your vanity, computers never sleep – it's verified, it's guaranteed." Currently, the title of the song has not yet been disclosed, and where Musk intends to sell the NFT has not yet been revealed.
Musk is not the only entrepreneur that has taken advantage of the NFT craze to make a quick buck. Recently, Twitter CEO Jack Dorsey also announced that his first tweet will be sold as an NFT. The proceeds reaped from the sales will go towards charity. So far, the highest bid for Dorsey's tweet is reported to be as high as $2.5 million.
Musk's girlfriend, the electro-pop star Grimes, also recently sold her digital art collection as an NFT last month. The artwork, dubbed "WarNymph," went for $5.8 million.
NFTs are quickly rising in popularity, and Google Trends has even noted that non-fungible tokens are becoming a bigger trend than decentralized finance (DeFi) was, when the latter boomed last year. According to Google's global search volume, searches for NFT on the web took a significant leap this year and has far surpassed the searches for DeFi-related topics.
What are NFTs?
NFTs are essentially a digital version of collectables, and they may even one day replace actual figurines or collectible cards, according to NBA Dallas Mavericks owner Mark Cuban.
NFTs are a blockchain-backed digital asset that can represent a piece of art, a video clip, a figurine, or other forms of collectables. The buyer of an NFT gets a crypto-backed digital receipt proving the authenticity of the collectable. It is also a proof of purchase.
Currently, the most expensive NFT to have been sold up to now is an artwork by the artist known as "Beeple." The crypto art collectable was auctioned and the bid placed for it by an unidentified collector was estimated to be $69.3 million.
Image source: Shutterstock
Elon Musk Thinks that Bitcoin and Ethereum Prices Are Too High after Cryptocurrencies Hit Record High
Read More