Thai Firms Pour Money into Bitcoin as Crypto Ownership Expands
Major Thai companies are heavily investing money into Bitcoin as the number of people estimated to own cryptocurrency in the Southeast Asian nation surged over 400% in 2021 from the year before to 3.6 million, Nikkei Asia reported.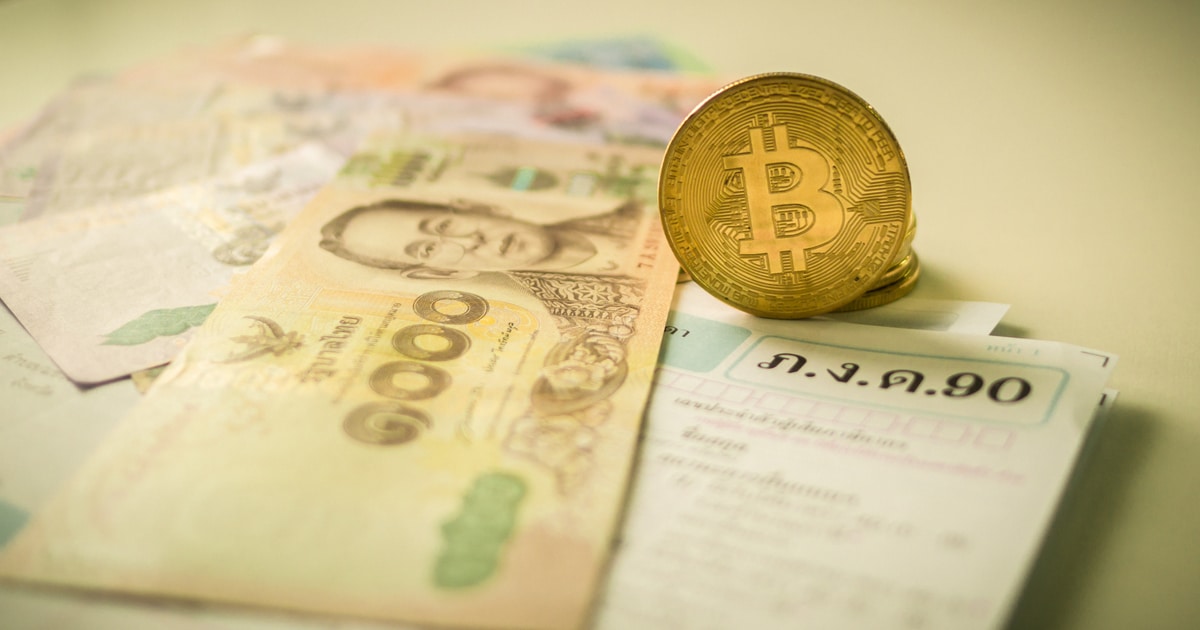 Although Thailand's central bank has warned over the risk and volatility of cryptocurrencies, shops and other places are increasingly accepting crypto as payment.
"Bitcoin is booming and the act of listed firms and other financial institutions starting to join Bitcoin trading and mining helps confirm that the arrival of Bitcoin and other cryptocurrencies is a trend that we should not miss," said an analyst at Kasikorn Research Center.
"[This interest from big companies and institutional investors] boosts confidence in digital currency and encourages small investors to join," the analyst continued.
Thailand's Brooker Group, a financial and real estate adviser, has invested 1.2 million baht ($36 million) in a Bitcoin trading business and has set aside another 70 million baht for crypto mining while also planning to invest around 150 million baht in stablecoin and other digital assets in the future.
Meanwhile, the nation's Jasmine Technology Solution bought 1,200 Bitcoin mining machines from Bitmain Technology for around 3.3 billion baht. The company also plans to add another 5,100 machines in 2022 as it shifts its focus to crypto from telecommunications technology.
Comanche International, a computer wholesaler and software developer company, has also invested 60 million baht in a cryptocurrency mining business and a crypto trading platform.
Interest among crypto investors potentially rose after the price of Bitcoin hit a record high of over $68,000 in November 2021.
In Thailand, the nascent crypto sector saw the potential in growing larger after the country's oldest lender, Siam Commercial Bank (SCB), ramped up its drive into fintech with the acquisition of a 51% controlling stake in local cryptocurrency exchange operator Bitkub Online for 17.85 billion baht in November 2021, Nikkei Asia reported.
"That has made Bitcoin and other cryptocurrencies more interesting as more institutional investors are investing in them," said an analyst at Asia Plus Securities.
Signs of the expansion in Thailand's crypto sector was also seen after several firms, including leading department store operator The Mall Group, began accepting Bitcoin and some digital tokens as payment. Leading real estate developers Sansiri and Ananda also accept Bitcoin as a form of payment for their houses and condominiums.
However, the government remains sceptical over cryptocurrencies. The Bank of Thailand on December 1, 2021, said that it does not support digital assets as a mode of payment for goods and services. It further added that it is working to lay down proper regulations. While the Ministry of Finance is planning to finalize regulations on taxing Bitcoin trading soon.
Apart from the high expectations of the market towards crypto, Thailand central bank said that it expects to test its retail central bank digital currency (CBDC) in late 2022 than earlier planned, according to Blockchain.News on December 28, 2021.
The deputy director of the Bank of Thailand Kasidit Tansanguan stated that the project will assess the use of CBDC in cash-like activities within a limited scale.
Thailand will be slow and prudent while testing the digital currency to ensure efficiency. The country does have a problem with fund transfers or payments as some other countries, according to Kasidit.
He added that the retail CBDC will not compete with cryptocurrency or stable coins as it aims to reduce financial costs.
Image source: Shutterstock
Thailand Sees PoW Mining Surge As China Ban Lingers On
Read More