The End of Bitcoin: Which Cryptocurrencies will survive a future crash?
During the Covid crisis, casual investors started to swap stocks and shares and even golf for investment in cryptocurrency, with Bitcoin and other altcoins like Ethereum proving to be hugely popular.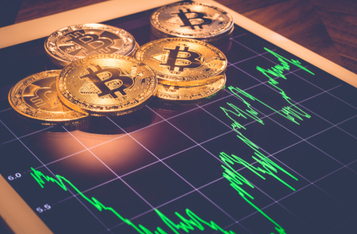 Elon Musk continues to endorse cryptocurrencies on Twitter, and his company Tesla has invested $1.5 billion into Bitcoin, amounting to a huge 7.7% of its gross cash position. Proving that some of the major stock market players believe Bitcoin has a huge future. But what will happen ten years from now?

CoinList invited a team of experts to explore the future of cryptocurrency in a wide-ranging interview. The Pareto Principle, better known as the 80:20 ratio, is the idea that 80% of the market will be monopolised by 20% of the competition.
With thousands of different coins all vying for a market share and as many as 1,700 of them already "deceased", is the crypto market headed for a modern-day Dot-com bubble? If so, which altcoins will be left standing in the event of a future crash?
The panel also considered the future of cryptocurrencies, with general agreement that they would revolutionise the financial system, as well as predictions that the recent current bull run would gather pace again in the second half of this year.
The experts also discussed the here and now, giving their price predictions for the end of June, which ranged from $25,000 to $500,000!
The panel consists of:
· Jean-Yves Sireau – Founder and CEO of trading platform Deriv
· Paul Sokolov – CEO of custody-free crypto wallet Guarda
· Anna Chertoc – CEO of cryptocurrency exchange aggregator Swapzone
· Lennart Clausen – Head of Trading at Scandinavian Forex and CFD broker Skilling
· Pavel Matveev – Co-founder and CEO of blockchain-based payments platform Wirex

You can read the panel's answers in the full article here.
Image source: Shutterstock
Disclaimer : The views and opinions expressed in this article are those of the contributor and Blockchain.News does not endorse and is not responsible or liable for any content, accuracy, quality, advertising, products or other materials on this page. Readers should conduct their own research before taking any actions related to this company. Blockchain.News is not responsible, directly, or indirectly, for any damage or loss caused or alleged to be caused by or connected with the use of or reliance on any content, goods or services mentioned in this article.


Read More