The IMF Urges El Salvador to Abandon Bitcoin as Legal Tender
The International Monetary Fund (IMF) is concerned about risks related to El Salvador's issuance of bitcoin-backed bonds, urging El Salvador to terminate bitcoin as legal tender as soon as possible.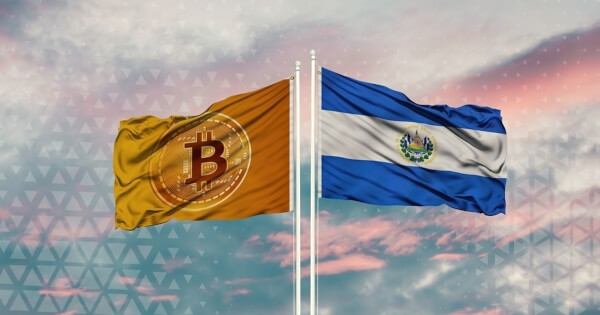 In its statement on Tuesday, the financial institution pointed to the high price volatility of Bitcoin as a major risk, noting that bitcoin should not be used as legal tender.
After bilateral talks between both sides, the IMF's officials said "there are large risks associated with the use of bitcoin on financial stability, financial integrity, and consumer protection, as well as the associated fiscal contingent liabilities," according to the report from CNBC.
In June last year, El Salvador became the first country to adopt bitcoin as legal tender, with 62 votes approval out of 84. In September, Bitcoin officially was circulated in this country as legal tender.
El Salvador's President Nayib Bukele plans to raise $1 billion by launching a "Bitcoin Bond" in partnership with digital asset infrastructure firm Blockstream.
Back in November last year, IMF has expressed its scepticism about the role of Bitcoin in helping El Salvador maintain financial stability.
As the bitcoin slumped to a 5-Month Low, Nayib Bukele announced the administration had recently purchased another 410 Bitcoins for just $15 million. By this latest accumulation, the country now holds a total of 1,801 BTCs, as it continues to rank as one of the most crypto-centric nations in Central and Latin America.
The IMF believes that the risk of this premier digital currency in terms of volatility cannot be tapered down.
The IMF has expressed concern about El Salvador's financial situation. The organisation predicts that Salvador's public debt will rise to 96% of GDP by 2026, putting the country on "an "unsustainable" path" under current financial policies.
Image source: Shutterstock
Read More