Tiffany & Co.'s 250 NFTiffs Sold Out, Generates nearly $13M in Revenue
Passes for physical copies of Tiffany & Co.'s debut 250 non-fungible tokens (NFTs) were sold out in about 20 minutes last Friday for 30 ether (ETH) each or about $50,000.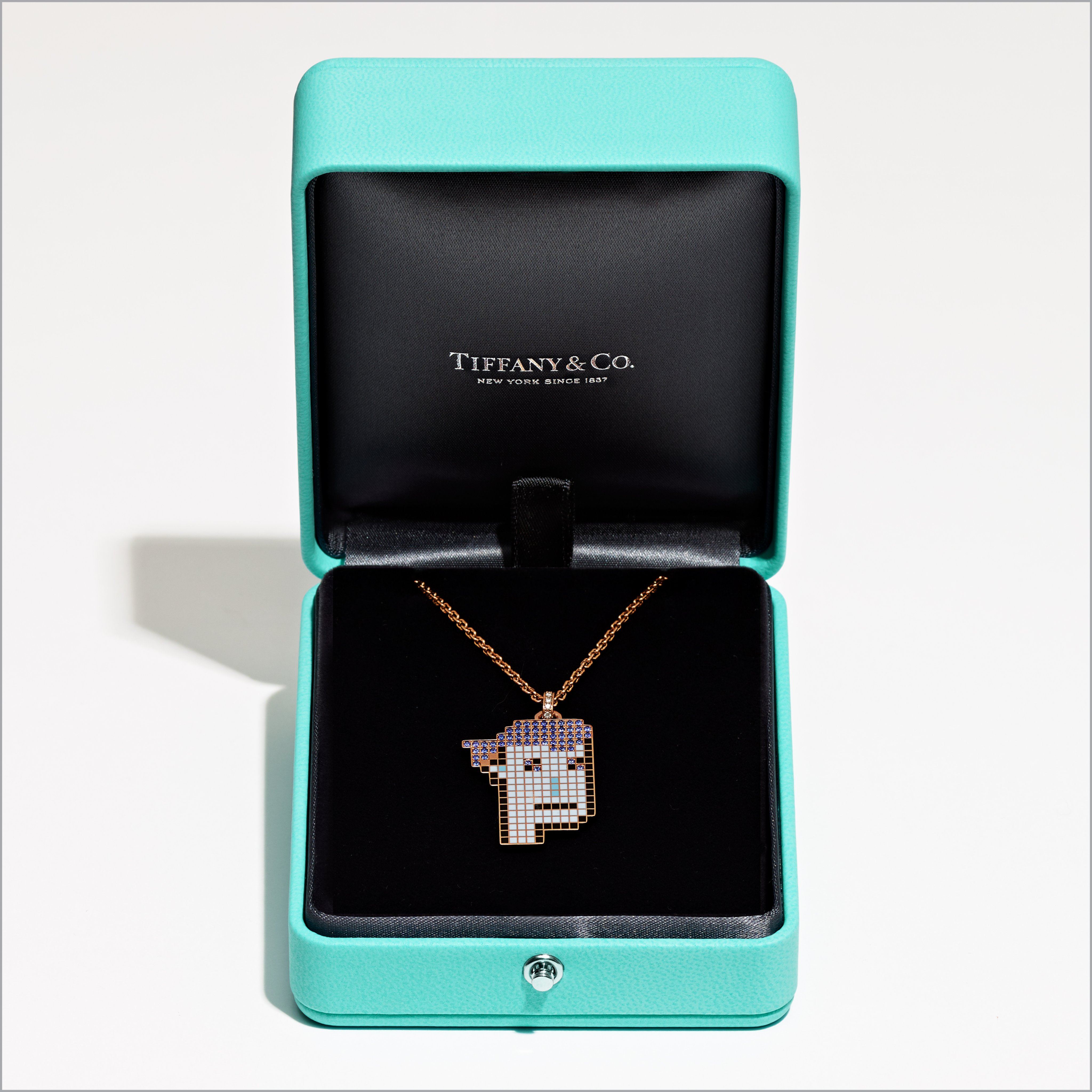 The sale generated around $12.5 million in revenue for the American luxury jewellery retailer.
Titled "NFTiffs", these digital tokens are exclusive to CryptoPunk NFT holders who can turn their NFT into a custom pendant containing gemstones and diamonds.
Blockchain firm Chain is powering NFTiffs.
NFTiffs buyers must redeem their tokens by August 12, Tiffany said on their website. After placing the orders, buyers expect to receive their custom pendants by early next year. However, the website added that a buyer would not receive their pendant if they sell their NFTiff token before shipment of a pendant.
Each customer was entitled to buy a maximum of three NFTiffs in the sale.
However, the lowest price at which an NFTiff is currently available for sale has declined from the original selling price from Tiffany.
The current floor price is about 27 ETH or $46,000, which could mean a slight loss for its holders, according to tracker NFTGo.
The resale of NFTiffs has already been done. According to NFTGo, their trading volume has reached over $1 million in the last 24 hours.
According to Chain CEO Deepak Thapliyal, Tiffany & Co. has a "clear and forward-thinking vision" for web3. With NFTiffs, the company "created a memorable piece of history," Thapliyal tweeted on Saturday.
Image source: Tiffany & Co.
Tiffany & Co. to Turn CryptoPunk NFTs into Pendants
Read More