Top Crypto Firms That Laid Off Staff Recently
The crypto industry has witnessed a massive downturn, losing about $2 trillion in value since hitting a peak in November.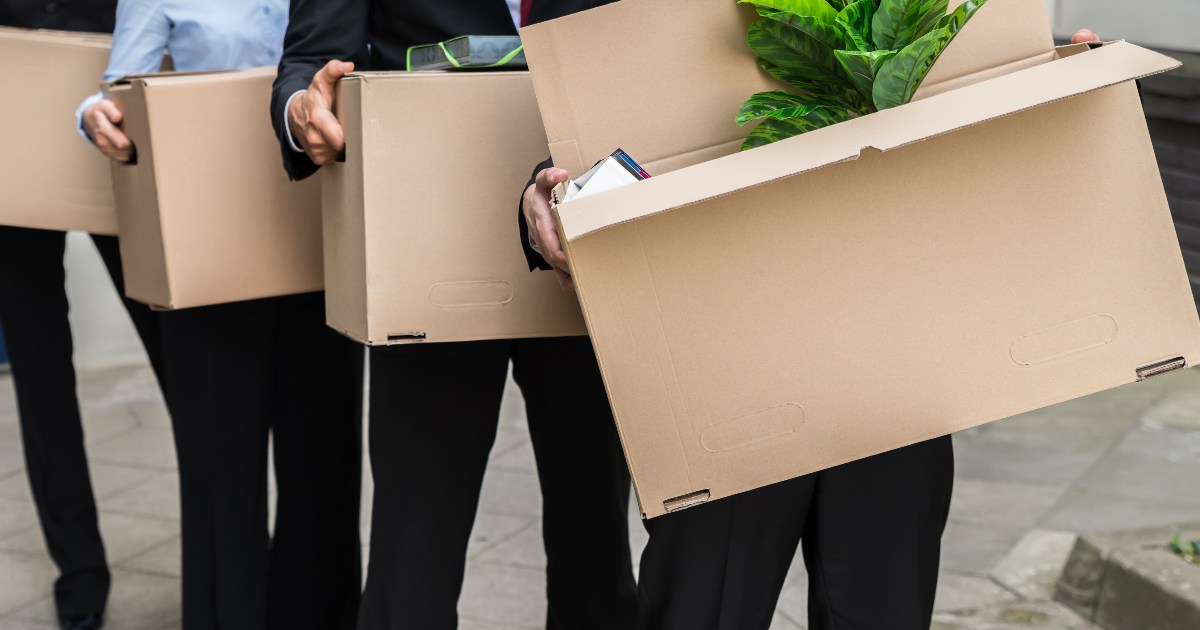 Several crypto exchanges are struggling following the Federal Reserve's increase in interest rates to curb inflation earlier this year.
Since investors have begun to shun risky assets, including cryptocurrencies, major crypto companies such as Coinbase have announced layoffs of many employees. Coinbase had massively increased in size during the bull market.
Crypto companies in total have announced more than 1,800 job cuts since early June, according to the Wall Street Journal (WSJ). The job cuts have created an atmosphere of uncertainty in the formerly growing crypto industry.
Some of the top companies that have executed layoffs in recent months are as follows:
Gemini
On June 2, Gemini co-founders Cameron and Tyler Winklevoss said through a blog post that the crypto exchange was laying off approximately 10% of its workforce.
Crypto.com
On June 10, Kris Marszalek, CEO of Crypto.com, said about 5% of its workforce would be part of the "targeted reductions", or 260 jobs would be removed.
During the crypto bull market, Crypto.com spent $700 million to put its name on the Los Angeles Lakers' arena. The company also ran a Super Bowl ad featuring LeBron James.
BlockFi
On June 13, crypto trading and lending platform BlockFi said that it would reduce its staff members by 20%. The company cited the dramatic shift in the macroeconomic environment as the reason for the layoffs.
According to CEO Zac Prince's tweet thread announcing the layoffs, BlockFi had grown to over 850 in employees number in mid-June from about 150 at the end of 2020.
BlockFi has struck a deal with crypto exchange FTX to sustain its business. The deal includes a $400 million credit line and an option to be acquired for as much as $240 million.
Coinbase
On June 14, cryptocurrency exchange Coinbase announced that it is slashing its workforce by 1,100 employees, or about 18% of its staff. According to the WSJ, Coinbase is one of the single growth firms of the crypto boom. Chief Executive Brian Armstrong said, "our employee costs are too high to effectively manage this uncertain market."
Shares of Coinbase have plunged more than 71% this year, according to FactSet data.
Compass Mining
On July 7, Compass Mining said via a blog post that 15% of its workforce would get laid off. The company also said announced that compensation for executives would be reduced.
According to the bitcoin mining company, their business "grew too quickly" but had to cut spending now due to uncertain market conditions.
OpenSea
On July 14, nonfungible tokens (NFT) marketplace OpenSea announced that it is cutting a fifth of its staff. It cited the crash in cryptocurrency prices as the reason behind employee layoffs. According to OpenSea, it now has 230 employees, suggesting about 57 people were laid off.
Blockchain.com
On July 21, cryptocurrency exchange Blockchain.com announced that it is laying off one-quarter of its workforce. Collapsed crypto hedge-fund manager Three Arrows Capital had taken credits of more than $300 million from this trading platform.
Image source: Shutterstock
Coinbase Confirms No Risk Exposure to Bankrupt Crypto Firms
Read More