Tyler Winklevoss Continues to Tout Bitcoin as Break past $40,000 Price Level Anticipated
Whether Bitcoin is experiencing a rainy day or not, Gemini co-founder Tyler Winklevoss will always be backing the digital asset.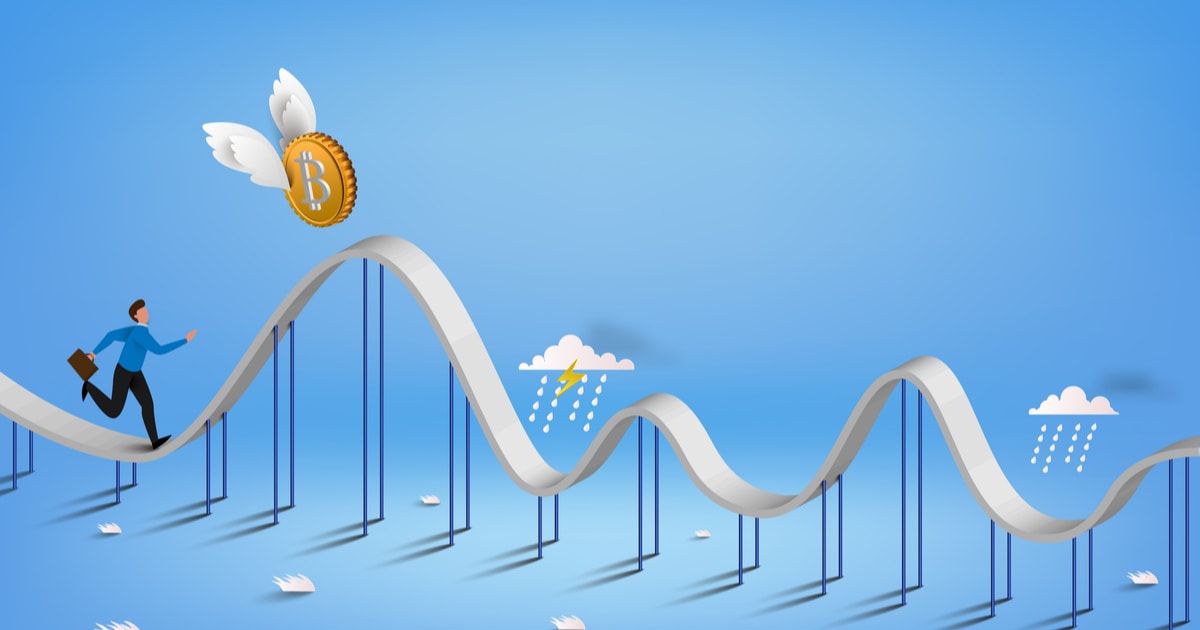 Winklevoss has asserted time and again that the digital asset was the only long-term hedge against inflation. As Biden's Covid-19 relief plan and stimulus package is set at $1.9 trillion, the debasement of the US dollar is bound to continue. With inflation on the rise, Winklevoss asserted once more that Bitcoin was the way to secure one's funds in a period riddled with economic uncertainty. The Bitcoin billionaire said:
"Gresham's law: 'bad money drives out good.' The US dollar (bad money) causes people to HODL good money (Bitcoin). The fact that bitcoin is not being spent is evidence that it is good, sound money. The US dollar is spent because it is bad money that loses value over time."
He suggested that Bitcoin's bull run will likely continue and the digital asset will appreciate with time, implying that the best time to get onboard the investment is now. The Bitcoin billionaire had previously made the case for Bitcoin reaching $500,000 in value, in a report comparing the digital asset to gold. According to Winklevoss, Bitcoin's benefits largely outpaced that of the traditional store of value, gold. He now elaborated further, saying,
"All hyperinflations are self-created by governments. That's the beauty of Bitcoin, it eliminates the human error and inevitable mismanagement of fiat currencies."
Bitcoin pulls back temporarily from $40,000
Bitcoin has experienced a sustained period of bull runs, nearly touching $42,000 in value last week. The bullish momentum has been propelled by institutional investments pouring into the digital asset. Bitcoin's bull run has been fueled by institutional support of corporate giants such as MicroStrategy and Grayscale Bitcoin Trust, as well as a wave of FOMO (fear of missing out).
JP Morgan Chase & Co. strategists confirmed that investors fearing a missed opportunity has been a reason accounting for Bitcoin's drop in price. According to experts, there are two things that need to happen to Bitcoin for it to climb higher and continue its ascent to new levels.
Grayscale grows as institutional BTC support rises
First of all, it needs to break above $40,000 soon, or "the cryptocurrency could be hurt by an exodus of trend-following investors," disclosed Nikolaos Panigirtzoglou to Bloomberg.
Second of all, inflows into Grayscale Bitcoin Trust need to continue as usual or a dramatic correction may incur. Strategists said:
"The flow into the Grayscale Bitcoin Trust would likely need to sustain its $100 million per day pace over the coming days and weeks for such a breakout to occur."
Grayscale has been at the forefront of institutional investors scooping up the majority of Bitcoins on the market. It now has a $23.69 billion Bitcoin portfolio. Last year, Grayscale Bitcoin Trust started the year with just $2 billion in assets under management, but this increased by 900% as Grayscale ended 2020 with more than $20 billion in AUM, due to the increased demand from institutional investors. CEO of Grayscale Michael Sonnenshein echoed the opinion of many seasoned investors, explaining to CNBC:
"There's no longer profession risk of investing in the digital currency asset class – there's probably more career risk in not paying attention to it."
Currently, Bitcoin is approximately $36,215.00 on CoinMarketCap. Ethereum, the second-largest crypto by market cap, is also up nearly 15% in the past week, steadily maintaining a level above $1000 and trading at $1,217.29.
Image source: Shutterstock
Coinbase Sued for XRP Token Sales, List of Complaints against the Cryptocurrency Exchange Grows
Read More