UK Government Wants FCA Oversight on Crypto Investment Advertising
The UK Government has proposed that crypto asset promotions should fall under the scope of the Financial Conduct Authority's existing oversight and does not require a whole new framework just for digital assets.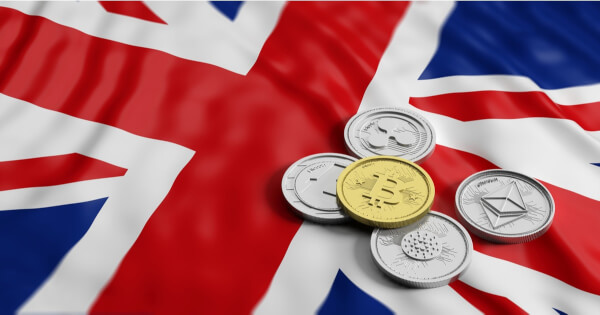 The UK Government wants to provide the FCA with the power to regulate crypto asset advertising and promotion under its existing oversight framework.
According to a report on July 20, Economic Secretary to the Treasury & City Minister, John Glen believes that companies that provide and promote cryptocurrency investment, even regulated investment products with underlying crypto assets, will most likely require FCA authorization to continue operations in the near future.
The UK Treasury believes the lack of regulation around cryptocurrency and their associated financial products often leaves investors in the space without the same protections that are granted to retail investors, such as authoritative recourse and compensation.
City Minister Glen said, "If adverts by unauthorized firms are misleading, or don't fully outline the risks, then people can end up losing money. That's why we want to put more protections in place around such financial promotions, including the promotion of crypto assets, while continuing to ensure people have access to a wide range of products on the market."
The fastest solution being proposed is to immediately empower the FCA to begin regulating the promotion of digital asset and crypto investment products, as a way to combat misleading advertising.
UK Citizen's Looking for Fast Riches Amid Crypto Scam Climate
According to the City Minister John Glen, the current regulatory framework requires unauthorized firms to have their promotional material approved by a regulated firm before promoting any particular financial product.
Glen argues that current regulations have failed to keep up with the onslaught of cryptocurrency products being brought to market. Glen has proposed that regulated firms should now have to pass through the FCS approval gateway in order to obtain specific consent to approve the promotion of cryptocurrency products.
Data from the FCA shows that a vast majority of UK consumers are buying virtual coins in an effort to get rich quickly and perceive cryptocurrency and emerging altcoins as shortcuts to wealth.
This data comes at an alarming time as bitcoin and cryptocurrency scams have continued to circulate on social media to promote getting rich through crypto. These scams often use false celebrity endorsement and images of luxurious lifestyles that are alluring to consumers in search of financial shortcuts.

Currently, the FCA does not consider digital assets or crypto themselves to be regulated assets, but any derivative products built on the back of them does fall withing the scope of its oversight.
Image source: Shutterstock
Read More