Uniswap Price Upward Pressure Remains amid Robinhood Listing
American trading platform Robinhood announced the official listing of Uniswap's native UNI token in its crypto sector on July 14. The uni token has recovered somewhat, but upward pressure remains.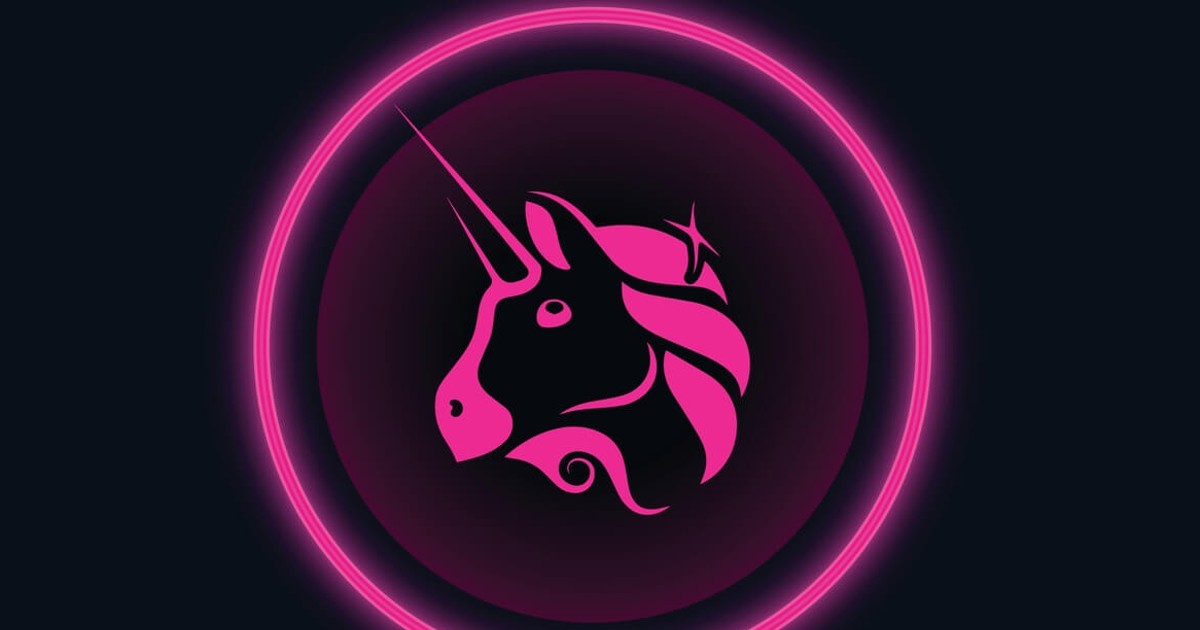 Uniswap is a transparent, censorship-resistant, and fully decentralized protocol based on the Ethereum platform which acts as a financial infrastructure that provides automated liquidity. With Uniswap, you can exchange ERC-20 tokens. In a nutshell, Uniswap is a decentralized exchange.
Uniswap, the decentralized exchange platform, and the on-chain market maker has launched its own governance token called Uni in 2020.
Upon listing, UNI surged by 14% within 24 hours, according to CoinMarketCap.
The current price of one $UNI coin is $6.95 with a 24-hour trading volume of $250,296,608.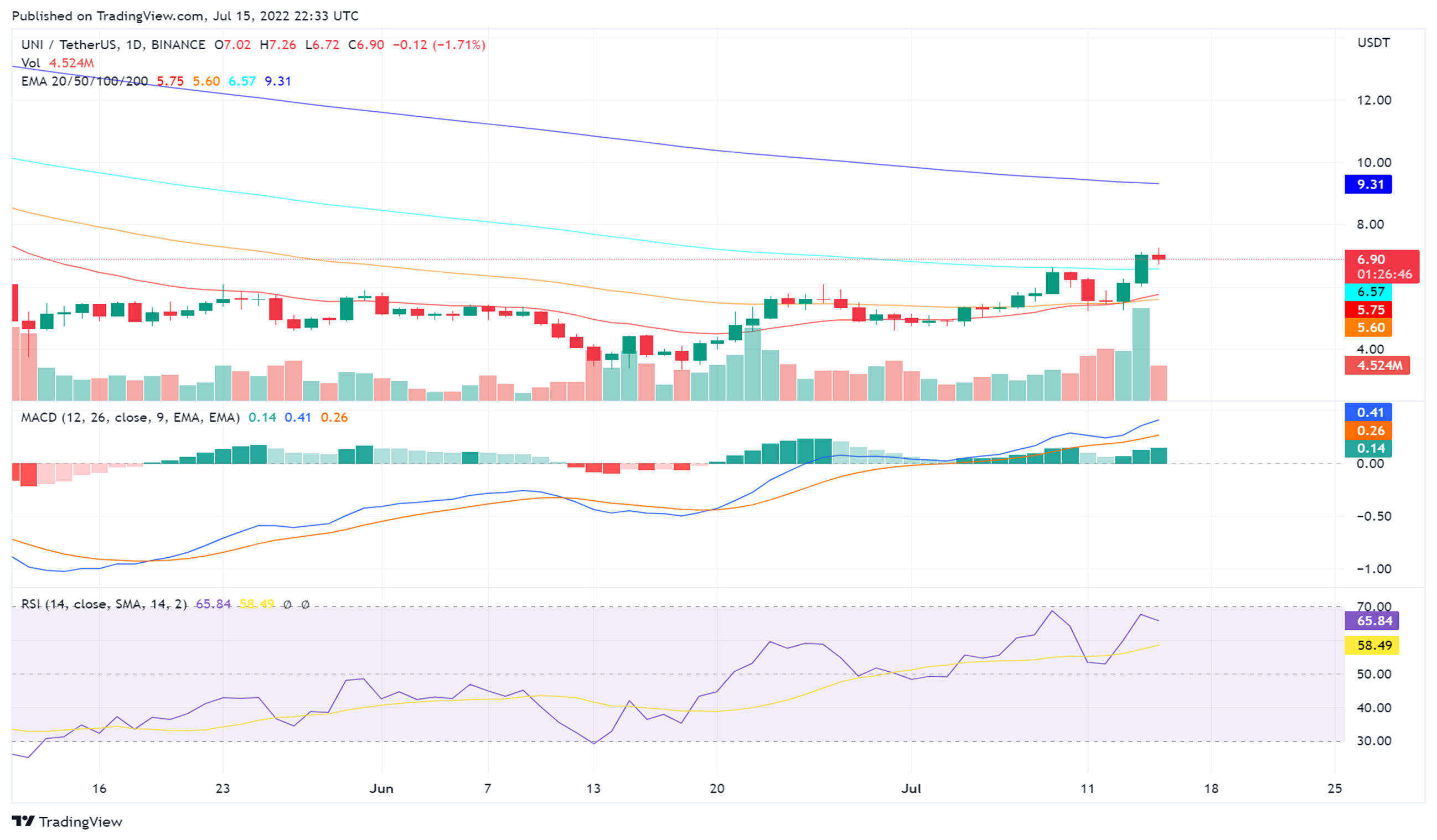 Uniswap gained a long string of green bullish "candles" yesterday, accompanied by an increase in trading volume and a break above the previous resistance point of $6.5. Looking at the daily candlestick chart, the bulls are currently trying to hold the key psychological barrier for UNI at $6.5.
At the time of writing, UNI/USD has grown from $7.04 to $7.26. The recent price recovery has reclaimed these moving averages and is expected to provide a possible level of support, if the support is strong enough, the bullish momentum could push UNI to $9.31.
The Stochastic RSI is above the median of 50, which is a bullish oscillator. After a prolonged period of stickiness, the MACD index began to slope upwards, forming a bullish crossover.
This shows that the bulls currently dominate the market. If a large number of sell orders are triggered, UNI/USD will fall and test the support level of the US dollar. However, this level of support is not strong enough.
UNI/USD is more likely to fall further, with the daily ema 20, 50, and 100 providing important inputs in the downtrend over the past 8 months, providing dynamic resistance for UNI prices.
To meet customer requests for a broader selection of cryptocurrencies, American financial services company Robinhood has listed Shiba Inu (SHIB), Solana (SOL), Polygon (MATIC), and Compound (COMP) for a total of 13 crypto assets.
Image source: Shutterstock
Read More