US-Based Mortgage Firm Permits Homebuyers to Use Crypto Holdings as Collateral
Milo, a financial technology company that reimagines mortgage credit, removes the obstacle for down payments if homebuyers use crypto holdings as collateral for home loans.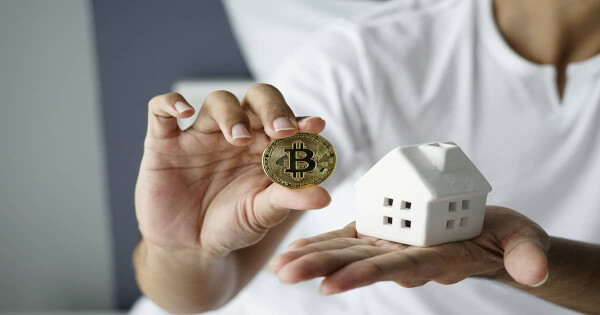 Miami-based Milo is willing to lend out individual home loans of up to $5 million to borrowers if they present the sufficient amount of Ethereum and Bitcoin they hold before being transferred to a custodian for safekeeping.
Homebuyers now are available to pay monthly at the same rate as regular mortgages, either in crypto or cash. Still, the lender has to access the stored crypto if the borrowers default.
Therefore, homebuyers would benefit from these latest options on two fronts because they will purchase properties that are likely to shoot up and also gain from a value increase in their cryptocurrencies.
Having used a seven-figure loan anchored in crypto, Vincent Burniske was able to buy two small apartment buildings located in Coral Gables, Miami.
The sports-media consultant noted:
"I was convinced I was going down the conventional loan path. It's comfortable. It's what we know. But at any given moment, there are better financing options, and you really need to pay attention."
Measures to curb crypto volatility
Milo has established measures to safeguard itself if a shock plunge is experienced in the crypto market. Per the report:
"If the value of the crypto collateral drops to below 65 percent of the loan amount, the borrower will be asked to provide more crypto or cash."
The report added:
"If the value of the currency drops below 30 percent, Milo will immediately liquidate the Bitcoin or Ethereum and store that amount in traditional US dollars."
With Milo having processed mortgages worth $340 million in March alone, the financial company seeks to refine this sector using new technologies like crypto.
Joseph Rupena, Milo's founder, acknowledged:
"Milo will be looking to provide other long-term solutions to those with crypto wealth — not just mortgages."
Therefore, the crypto sector is finding its new way into the mortgage sector.
For instance, Figure Technologies, a US financial technology company, recently launched a cryptocurrency-backed mortgage trading service that enabled customers to borrow against their Bitcoin or Ether to fund home purchases.
Image source: Shutterstock
DJ David Guetta To Sell $14M Worth BTC or ETH for Luxury Apartment in Miami
Read More