US Department of Justice Works with International Agencies to Crack Down NetWalker Ransomware
US authorities have disrupted a major ransomware operator that targets hospitals across the world amid the COVID-19 pandemic. The authorities have managed such efforts through the assistance of Chainalysis blockchain firm.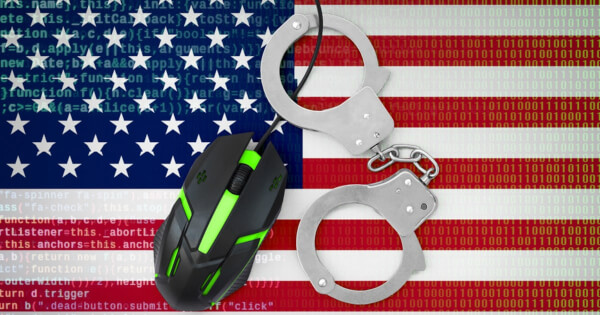 The US Department of Justice, the Bulgarian General Directorate Combating Organized Crime, and the Bulgarian National Investigation Service have worked together to track down and disrupt NetWalker hardware in Bulgaria. The authorities arrested Canadian national, Sébastien Vachon-Desjardins, who is alleged to have obtained $27.6 million through ransomware attacks using NetWalker ransomware operator.
On January 27, the US Department of Justice revealed that they have seized an estimate of US$455,000 in cryptocurrency that had been paid by victims of three different attacks. According to the report, Bulgarian authorities seized a "dark web hidden resource" used by NetWalker ransomware affiliates.
As per the report, NetWalker operates a ransomware-as-service model that features "affiliates" and developers. NetWalker ransomware attacks have victimized hospitals, companies, universities, municipalities, and even the healthcare sector operating during the coronavirus pandemic.
NetWalker gang is alleged to have attacked several targets in Canada, including the Northwest Territories Power Corporation, a Canadian Tire store in B.C., and the College of Nurses of Ontario.
Nicholas L. McQuaid, an acting assistant attorney general with the Justice Department, stated:
"We are striking back against the growing threat of ransomware by not only bringing criminal charges against the responsible actors, but also disrupting criminal online infrastructure and, wherever possible, recovering ransom payments extorted from victims."
Court records indicate that Vachon-Desjardins was charged with a crime in Florida on several counts including conspiracy to intentionally cause computer damage and commit computer-related fraud.
Can Regulations Make Cryptocurrency Safer?
As ransomware spreads, the rates of victimization rise. Hospitals, educational institutions, banks, corporations, individuals, and government agencies have all been held hostage by ransomware attacks and blackmailed into paying out in Bitcoin or other cryptocurrencies in order to retrieve their data. Just before the US election, at least five hospitals were hit by ransomware attacks and security experts warned that more hospitals could be victims as well.
As crypto-assets go mainstream, bad actors take advantage of them to commit crimes. So far there have been calls for crypto regulation, but poor regulation is making it more difficult for crypto businesses to thrive. More nations now realize that cryptocurrencies are an inevitable part of their financial systems, so they are beginning to regulate it rather than restrict it. Businesses frequently see regulation negatively, but better regulation can work. Healthier regulation would speed mass adoption of cryptocurrencies by traditional financial institutions, thus legitimizing crypto assets for many.
Image source: Shutterstock
Federal Reserve Votes to Keep Inflationary Monetary Conditions as US Economy Heals
Read More