Valkyrie Bitcoin Mining ETF to List on Nasdaq
An exchange-traded fund focused on Bitcoin mining from the American asset and index fund manager Valkyrie will list on the Nasdaq on February 8 under the ticker symbol "WGMI."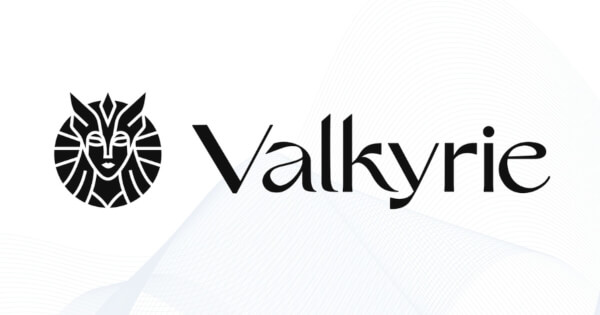 WGMI is short for "WAGMI," referring to crypto nomenclature for "we're all gonna make it." WGMI will begin trading Tuesday on the Nasdaq.
According to Blockworks, the latest launch of ETF would be concentrated on Bitcoin mining operators with an emphasis on sustainability. It invests in publicly traded miners operating renewable energy as their major energy source and carries an expense ratio of 75 basis points.
Approximately 77% of the energy consumed by the companies in the ETF, is from renewable energy sources such as solar, wind, hydropower and geothermal. Most are US-based businesses, despite some firms are Canada and the UK-based.
As reported by blockchain.News on Jan 27, the American asset and index fund manager Valkyrie has filed an application with the United States Securities and Exchange Commission (SEC) to list a Bitcoin Exchange Traded Fund (ETF) product that will track the shares of companies directly invested in Bitcoin mining.
Valkyrie is knowns as an experienced Index manager whose Bitcoin futures ETF has been approved by the US Securities and Exchange Commission (SEC) last year. CEO Leah Wald said the fund will invest 80% or more of its net worth in companies that make at least half of their profits from bitcoin mining and related activities.
Although the SEC has approved the listing of Bitcoin ETFs tied to the futures market, it is yet to approve funds that provide direct exposure to the underlying asset itself. In November of last year, The US SEC has once again delayed approving a proposed exchange-traded fund (ETF) backed by physical Bitcoin applied by Valkyrie Investments Inc. Since November, six applications for bitcoin ETFs have been rejected by the SEC, including applications from VanEck, WisdomTree and SkyBridge Capital.
Since the first Bitcoin futures ETF- ProShares- has been listed on New York Stock Exchange (NYSE) last year, the market expects the financial regulator to open green light for more Bitcoin futures ETF products available in the market, even Bitcoin direct-related ETFs for trading.
The US Securities and Exchange Commission (SEC) is asking for public comment on whether ETF directly tied to the price of bitcoin could be a fraudulent vehicle, according to Bloomberg reported on Feb. 7.
Yet, the authority also expressed fiduciary concerns in exchange for holding the token. Concerns, especially for Grayscale Bitcoin Trust (ticker GBTC), currently the largest bitcoin holding.
Image source: Shutterstock
U.S. Should Examine Chinese Digital Yuan Rollout during Winter Olympics: Senator Toomey
Read More