Veteran Trader Peter Brandt Warns Bitcoin Can Go Below $1000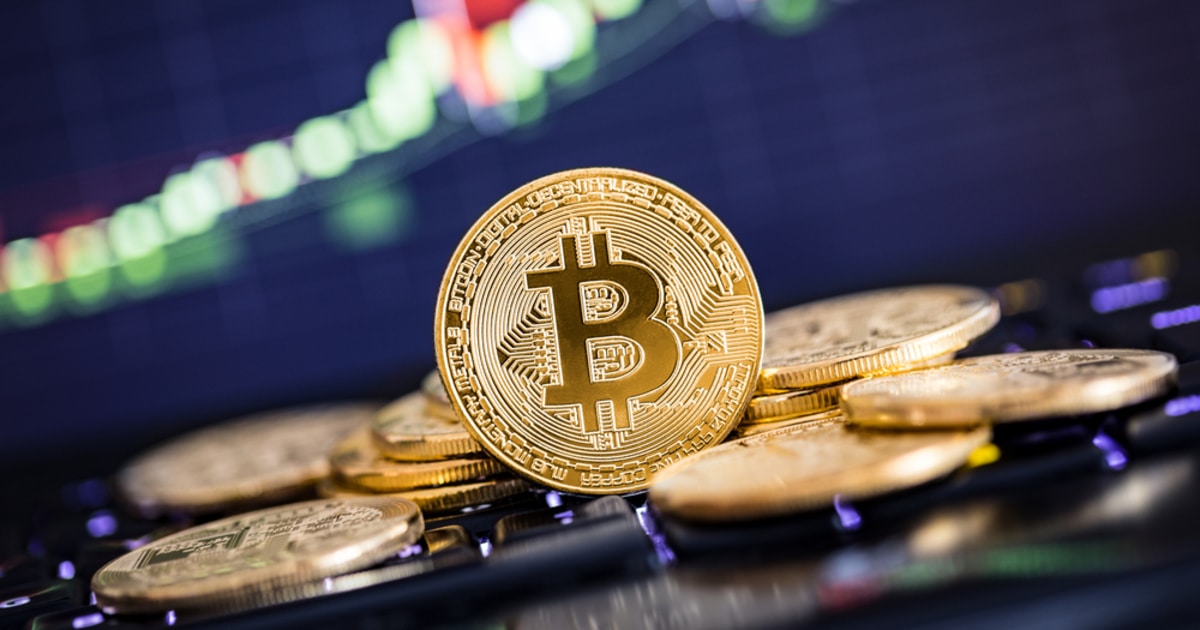 As reported in our earlier article, Bitcoin on Thursday dipped below $6,000. However, as the fall was still in progress while writing the article, the price even fell further to $3,000 before bouncing back to $5,000.
Veteran market trader and analyst, Peter Brandt on Friday issued a statement that said that the Bitcoin price may fall further in the future, as low as $1,000.
The reason for such chaos in the crypto market is attributed to the ripple effect of what is happening in the US stock market and the Coronavirus fear amongst the people. Not to forget the travel bans between the US and Europe as President Trump announced new travel restrictions due to the spread of the coronavirus.
Peter Brandt is a renowned market analyst when it comes to rightly predict the next market movement ranging from market crash to all-time highs of market capitalizations. The statement from his end came out on Friday via his tweet where he was responding to the question if $5,500 is the bottom for Bitcoin or can it go further down due to coronavirus effect.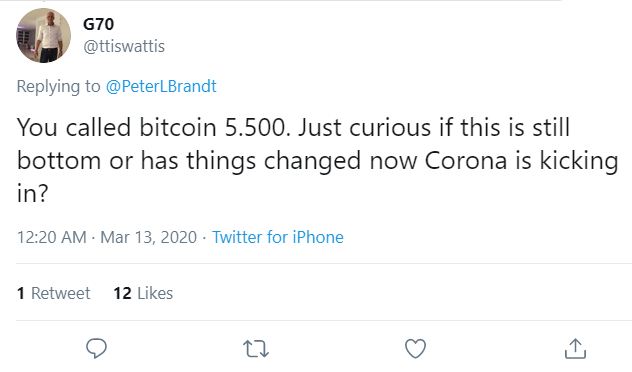 In response to that question, Peter Brandt replied that if he looks at the chart without any bias, the price of Bitcoin might go as low as $1,000.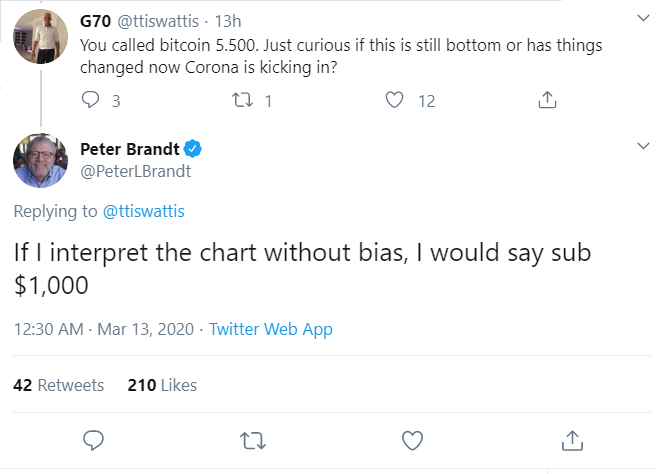 Now before we all start accusing him of being a pessimist and further contributing to this FUD, it is important to note that Peter Brandt is not a crypto skeptic. He is one of the few rational analysts in the crypto space who is bullish on Bitcoin and believes a bounce in Bitcoin price to as high as $14,000 in the near future.
How the rest of the crypto market is reacting towards the coronavirus
With Bitcoin crumbling as low as $3,000 before bouncing back to $5,000 within a few minutes, altcoin prices also took a really hard hit in this chaos. Currently (time of writing), according to coinmarketcap.com, Ethereum is down by 26.71% ($127), Bitcoin Cash is down by 30% ($170), ZCash is down by 26% ($26.14) and Ripple XRP is down by 20% ($0.15).
Also, future conferences and global crypto gathering events like EDCON conference have been canceled and no new updates on new dates have been released yet. It is a matter of time and patience to see what happens next. Share your predictions with us in the comment section below.
Image via Shutterstock
Read More