Visa to Work with Bitcoin Wallets to Enable BTC Conversion to Fiat
Alfred Kelly, the Chief Executive Officer of payment services provider Visa Inc has reiterated the company's plans to work with Bitcoin wallets to enable the conversion of BTC to fiat currencies.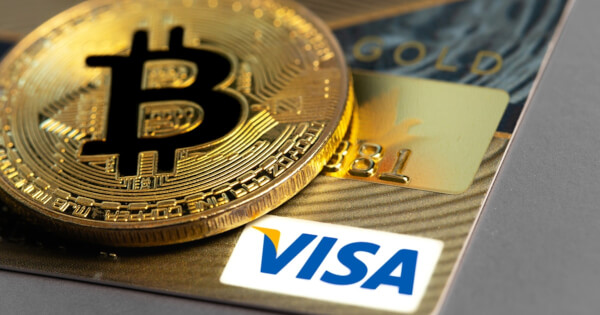 Per the reports on the matter, the proposed plans by the company will position it to be the mainstream payment firm championing the global adoption of digital currencies. Kelly said:
"We're trying to do two things. One is to enable the purchase of bitcoin on Visa credentials. And secondly, working with bitcoin wallets to allow the bitcoin to be translated into a fiat currency and therefore immediately be able to be used at any of the 70 million places around the world where Visa is accepted."
Visa already has partnerships with a number of cryptocurrency entities that are issuing out Visa-powered cards for cryptocurrency payments and transactions.
"We set out to make Visa the bridge between digital currencies and our global network of 70 million merchants and today we are the leading network for crypto wallets with 35 crypto platforms choosing to issue with Visa," said Jack Forestell, Chief Product Officer, Visa. "With this pilot program, we want to extend the value of Visa to our neobank and financial institution clients by providing an easy bridge to crypto assets and blockchain networks."
As the total awareness surrounding cryptocurrencies broadens, the company is looking to outpace other competitors in being the ultimate backbone for crypto payment and related services. Mastercard is also ramping up plans to trial this path as both financial giants are already lending tremendous support to blockchain and cryptocurrency innovations.
Mastercard on its part has a number of patents including the device billing system patent that is compatible with the Iota Tangle Network. The endpoint for both Visa and Mastercard remains the same, to be part of the imminent revolution that the cryptocurrency ecosystem is bringing to the global payment system
Image source: Shutterstock
Billionaire Investor Howard Marks Changes His Mind on Bitcoin as Demand for Crypto Rises
Read More