Warner Music Group Artists to Own NFT Page on OpenSea
OpenSea, the world's biggest marketplace for trading non-fungible token (NFT) marketplaces, has partnered with US-based global music and entertainment company Warner Music Group to help attract music fans through NFT drops.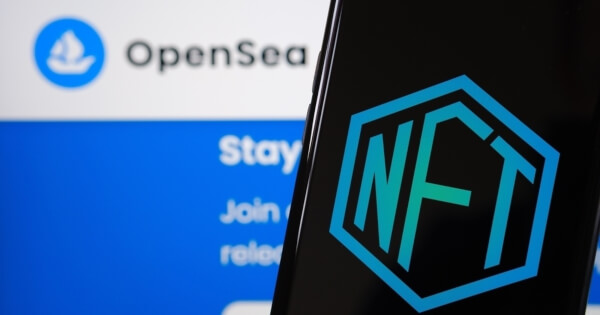 According to a press release issued by Warner Music Group, artists signed to Warner Music Group will have their own pages on OpenSea to expand their fan community in Web3 to increase fan loyalty.
As part of the partnership, Warner Music Group musicians will have early access to OpenSea's new NFT drop offering and will also have a dedicated page for limited-edition projects.
Shiva Rajaraman, Vice President of Product at OpenSea said that:
"For artists and musicians, NFTs represent a new creative medium and a mechanism to build community, engage directly with fans, and express themselves across borders and languages. As a massive music fan myself, I'm thrilled to work with a partner who understands the significance of this technology, and wants to use it for good – to empower artists to own their fan connections directly. We're excited to provide the support and infrastructure to help welcome the Warner family of artists into the exciting NFT ecosystem."
In February, US-based popular entertainment label Warner Music Group (WMG) announced a partnership with blockchain gaming company Splinterlands. It hopes to give artists more options to showcase their creativity.
According to a press release issued by the company, the partnership with Splinterlands will enable WMG artists to create and develop unique, play-to-earn (P2E) arcade-style blockchain games.
In May, Swedish audio streaming and media service provider Spotify announced that it was testing a new feature that would allow artists to promote their NFTs on their profiles.
The new option is only available to "very few artists". The company said the test is currently available to some Android users in the U.S.
In August, OpenSea, the world's biggest marketplace for trading NFT marketplace, updated its new policy governing the handling of stolen digital arts and general theft on its platform.
Image source: Shutterstock
Coinbase Partners with Chainlink Labs to Launch NFT Floor Price Service
Read More