What Biden's Presidency Could Mean for Crypto
Biden has officially won the US presidential election, unseating Donald Trump. With change in the air, the crypto community has pondered the question of what a Biden presidency would mean for the industry.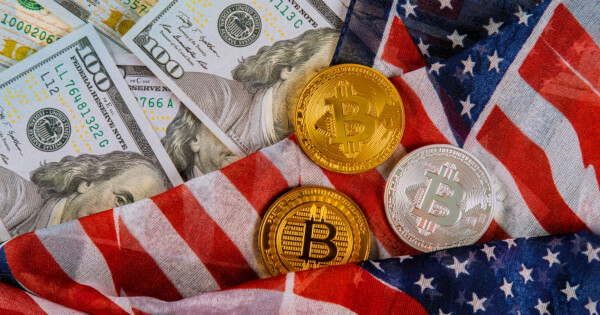 Unlike Trump, who has on more than one occasion publicly made it known that he was not keen on Bitcoin and cryptocurrencies, associating them with crime, Joe Biden has not broached the subject of crypto during his presidential campaign. The only instance in which he mentioned Bitcoin (BTC) was to clarify that he did not possess any, following the infamous Twitter hack, in which hackers demanded Bitcoin funds through the compromised profiles of celebrities and important figures.
New key leaders in crypto
The correlation between Biden and crypto appears to be murky, although who the President-elect appoints to fill important seats in regulatory roles revolving around crypto may result in stricter or more permissive rules for the industry. General Counsel at Compound Finance, Jake Chervinsky, said:
"The next four years of US crypto policy depends on who he (Joe Biden) appoints to key positions."
For now, it appears as though the crypto community has been widely receptive to welcoming Biden as president. Crypto enthusiast and entrepreneur Qiao Wang said:
"The real winner is crypto: Biden to hire Bitcoin-friendly Gary Gensler; Trump/Mnuchin openly hostile towards BTC […] Looking forward to the next few years."
There have been rumors that Biden has designated Gary Gensler as a likely candidate for overseeing Wall Street as a financial advisor. Gensler, a former chairman of the Commodity Futures Trading Commission, has been known to be very open-minded towards crypto in the past.
Bitcoin gains as the dollar loses
A definitive winner for crypto is that in any case, inflation will likely result in more investments entering the crypto space. With a second round of stimulus packages to be distributed for COVID-19 relief, the US Federal Reserve will have to continue mass printing fiat, leading to a debasement of the US dollar.
This will inevitably lead to more people securing their funds through Bitcoin and other cryptocurrencies. Top UK economist Garrick Hileman shared his views in an email to Blockchain.News, and said:
"Anything that negatively impacts the perception of a safe and stable dollar will likely boost interest in bitcoin and other cryptocurrencies."
Image source: Shutterstock
Read More