Why PancakeSwap is Eating Uniswap's Lunch
If you've been paying attention to the decentralized exchange (DEX) landscape recently, then you have almost certainly seen that PancakeSwap has emerged from seemingly nowhere to become one of the largest DEXes by trading volume.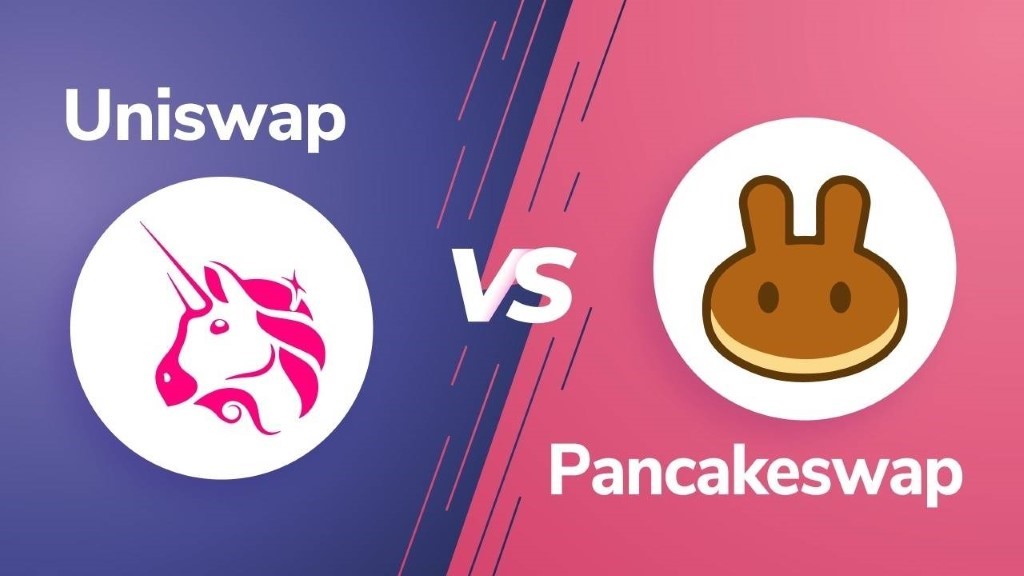 Despite launching just six months ago, PancakeSwap's growth has been nothing short of meteoric, and the platform recently flipped Uniswap to become the largest DEX by trading volume — temporarily snatching the title from Uniswap.
Now, PancakeSwap averages between $500 million and $1 billion in daily trading volume and has over 1,200 different markets to trade — many of which involve wrapped ERC-20 assets. But what is behind this incredible growth? Here, we find out. 
It's Built on Binance Smart Chain
Unlike most other decentralized exchanges, PancakeSwap is built on Binance Smart Chain (BSC) — a platform that uses a next-generation consensus mechanism known as Proof of Staked Authority (PoSA) to produce a level of efficiency not possible with Uniswap.
With Binance Smart Chain, cryptocurrency transfers are finalized in just seconds, and it generally costs just a few cents to send. This resolves two of the biggest issues with Uniswap today — high fees and slow slippage. Likewise, thanks to the Binance Bridge, a huge range of ERC-20 assets can be traded on PancakeSwap as wrapped tokens, allowing users to continue trading their favorite assets without a hitch. 
The capabilities of BSC have already been recognized by several extremely popular blockchain projects, including NewsCrypto — a crypto analytics, trading, and educational hub that recently launched its native token (NWC) on Binance Smart Chain as a BEP-20 asset. Per News Crypto:
"#BinanceSmartChain is growing exponentially, and #PancakeSwap is leading the whole DEX space. Chart with upwards trend. Well, we're not going to be left out, so a PancakeSwap listing for NWC is coming very soon! Pancakes. Stay tuned for the official link to the trading pair, which we'll publish here."
By launching on PancakeSwap, NewsCrypto looks set to become one of the first cross-chain projects to capitalize on both PancakeSwap and Uniswap without the use of wrapped assets. This could pave the way for more promising projects to begin branching to other blockchains to provide a better experience to their users. 
DeFi on BSC is Booming
Right now, Ethereum is the most popular platform for decentralized finance (DeFi) applications. But that's quickly changing due to the rapid uptake of Binance Smart Chain among developers. 
As arguably the foundational infrastructure for DeFi, automated market maker (AMM) platforms are a crucial part of any DeFi ecosystem since they provide a permissionless, trustless source of liquidity to both new and established projects. 
PancakeSwap represents a turning point for DeFi on Binance Smart Chain, since it paves the way for a wide variety of other DeFi solutions, including yield farms, synthetics, and wrapped asset swaps. 
This has resulted in a huge variety of Ethereum-based projects cross-launching their smart contracts and assets on Binance Smart Chain — including the likes of KIRA, 1inch, and DuckDAO. 
By launching on Binance Smart Chain, these projects stand to be among the first woven into BSCs nascent DeFi landscape, and could benefit from the rapid user growth the platform is currently experiencing — with the number of active wallets on BSC more than tripling since December 2020. 
Backed by Binance
Although PancakeSwap and Uniswap are very similar — in that you can access both through Metamask, both have a similar liquidity provider mechanism and reward structure, and impressive liquidity. There is one major difference between the two. PancakeSwap is backed by Binance. 
As one of several winners of Binance's BSC accelerator grants, PancakeSwap is one of the only DeFi applications to be directly backed by the exchange behemoth that is Binance. This provides it with a major advantage over Uniswap — marketing. 
As by far the largest cryptocurrency spot exchange by trading volume, Binance has arguably the most marketing firepower of any crypto company. For PancakeSwap, this means massive, sustained exposure to one of the biggest crypto communities on Earth, in addition to priority integration into future Binance products. Binance tweeted:
"Buy $CAKE @PancakeSwap and $ADA @Cardano with 15 Fiat Currencies Directly on #Binance!"
And with Binance essentially running the PR for the platform, it is no surprise that it has seen impressive uptake among Binance Coin (BNB) users — thanks to several cross-promotional activities between Binance and PancakeSwap that have generally focused on providing additional rewards to BNB and CAKE holders. 
For comparison, Uniswap suffers from rather limited marketing, which has slowed its uptake in recent months — particularly among less well-heeled users, that have been put off from using the platform due to high fees and persisting front-running issue. 
Image source: Shutterstock
Disclaimer:The views and opinions expressed in this article are those of the contributor and Blockchain.News does not endorse and is not responsible or liable for any content, accuracy, quality, advertising, products, or other materials on this page. Readers should conduct their own research before taking any actions related to this company. Blockchain.News is not responsible, directly, or indirectly, for any damage or loss caused or alleged to be caused by or in connection with the use of or reliance on any content, goods or services mentioned in this article.


Read More