Why Ripple XRP May Need to Rebound Against Bitcoin for Its Price to Recover
Ripple's XRP token had rallied steadily alongside Bitcoin during the mainstream cryptocurrency's last spikes, but not this time.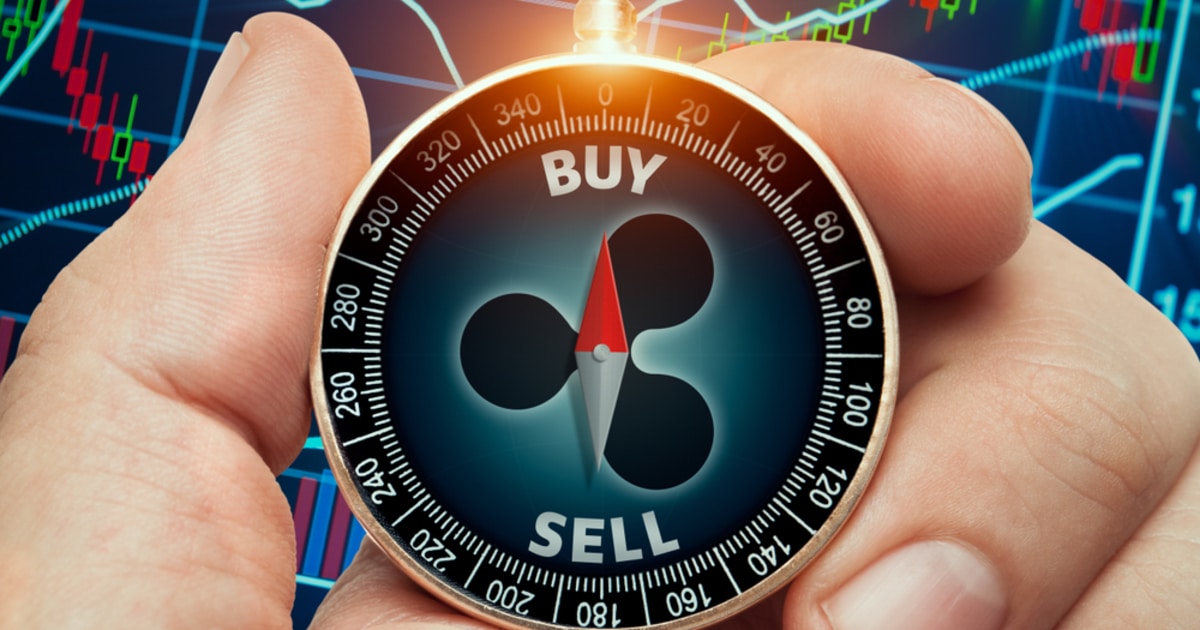 While Bitcoin has recovered from its plunge and regained a steady position above $19,400.00 on CoinMarketCap this week, Ripple (XRP) has struggled to stay afloat. Currently, the altcoin has plunged from the $0.50 level to lows of $0.45, and technical analysts are saying that for it to regain strength, it needs to correlate with Bitcoin's momentum once again as it did before.
That is at least what needs to be done in the short term for XRP to recover in price. Michael van de Poppe, a trader on Amsterdam Stock Exchange, explained that in the near future, the crucial support level to watch for regarding XRP would be the $0.46 level. In technical terms, this is equivalent to the 0.000024 BTC area on the XRP/BTC pair. However, if this level fails to be flipped into support, experts have declared that XRP will remain in a bearish market.
Despite its current lack of momentum, XRP has recorded significant growth in the last few months, after having been stagnant for years. This may partially be due to Bitcoin's price spikes, as XRP and other altcoins have rallied higher on the back of the mainstream cryptocurrency's success, which has served to benefit the whole crypo industry.
Bitcoin to revolutionize the financial industry
Amid its fluctuations on the market that has gotten traders in a frenzy, with the biggest cryptocurrency by market cap plunging to 16K after hitting its all-time high, Bitcoin has managed to regain stable ground, trading steadily above $19K at the time of writing. Experts have said that this year, the digital asset has gained the spotlight in the financial sector, drawing the attention of institutional investors. Paolo Ardoino, the CTO at Bitfinex, shared with Blockchain.news:
"Bitcoin has solidified its place in investment portfolios as an asset to hold as a hedge against inflation and currency devaluation […] Traditional finance can no longer ignore Bitcoin, and global asset managers will have to continue to recalibrate their portfolios accordingly."
Due to this, Bitcoin may have secured a spot in mainstream finance, as its narrative has changed specifically this year and many have turned to view BTC as a crucial addition to one's asset portfolio. Ardoino praised Bitcoin for how far it has come. He shared with Blockchain.news that Bitcoin has evolved and come a long way since its inception, hinting that with time, the cryptocurrency may be fully integrated into the mainstream financial industry. He said:
"Time will tell. The increasing presence of institutional investors had been giving fuel to the recent bitcoin rally. We need to show just how far the digital token space has come and we need to deliver the sort of impeccable service expected in incumbent capital markets. Exchanges can ill-afford unscheduled downtime or outages as volumes climb."
Bitcoin's rally to new highs will be beneficial all-around. As altcoins tend to rally higher in tandem with Bitcoin's momentum, this may serve to propel the cryptocurrency sector into a bull market. Additionally, with Bitcoin being increasingly viewed as a hedge against inflation, other aspects of its innovative technology could be what inspires central banks worldwide to explore digital currency further. Ardoino told Blockchain.news:
"Bitcoin's innovative technology - which includes smart contracts, borderless payments, lower fees, and faster, more secure transactions - will prepare us for a future where national currencies break from their current physical form and become digitized."
Image source: Shutterstock
Ripple XRP Is on a Downtrend, Dipping by 18% in Price in the Last 7 Days
Read More