What Will Cryptocurrency Speeds Look Like in 2020?
Each year, more people are converted to the benefits of cryptocurrency. Some are spurred to make the change from traditional fiat currency based on the security and safety features that are present in the blockchains. Others are increasingly convinced it's the future of finance by the transaction speed that cryptocurrency offers.
Indeed, 2019 saw an increase in cryptocurrency transaction speeds. Some cryptos, such as Stellar Lumens and Ripple, led to an almost instantaneous transaction while Ethereum took six minutes, Litecoin 30 minutes, and Bitcoin up to an hour on average. But where are cryptocurrency transaction speeds heading in 2020?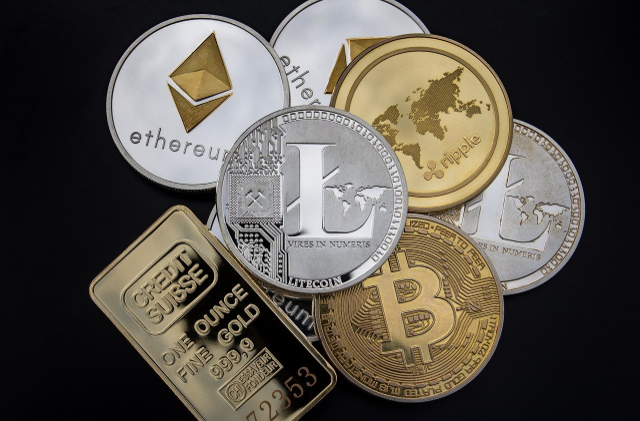 Source: Pixabay
Transaction Speeds in 2020 and Beyond
One of the major benefits that blockchain-based cryptocurrency offers over traditional financial transactions is the speed at which these transactions can be made. While Visa can handle 24,000 transactions per second, Paypal can only handle 193. Contrast this to Ripple, which can manage 1,500 transactions per second, and even Bitcoin Cash, which handles 60, and cryptocurrency looks to be catching up to the traditional methods. In fact, we'd go so far to say that how quickly the rest of the leading cryptocurrencies can handle transactions in 2020 will determine the industry's trajectory. At present, Ethereum handles 20 transactions per second, while Bitcoin only handles seven transactions per second.
The subsection of the crypto industry and world of bitcoin trading also look to further benefit from impressive speeds. The lightning network means that off-chain data can be used to expedite the transaction speed for Bitcoin, which would lead to almost instant transactions. Experts suggest that in 2020, we will see this two-layer network gain an increased amount of applications, nodes, and channels. It will further the cause of both Bitcoin and cryptocurrency in general. This is in part due to companies that want to benefit from bitcoin networks, so they will have a vested interest in catalyzing transaction speeds.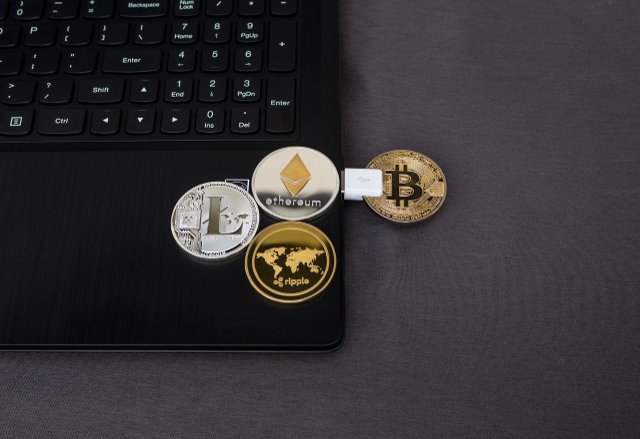 Source: Pixabay
Scalability a Pressing Issue
Bitcoin's seemingly slow transaction speeds are due to the fact it is the most popular cryptocurrency and has more scope for scalability. While Ripple can handle that volume of transactions due to its partnership with, for instance, Santander, which helps to facilitate faster transactions. Indeed, reports indicate that Bank of America could also be partnering with Ripple. The bank's choice of partner helps to further legitimize the cryptocurrency industry and to show how it could benefit regular people and regular institutions, as well as those who have more of a niche interest in it.
How Would Faster Transaction Speeds Help?
There are, in fact, a fair few industries that would benefit from faster transaction speeds of cryptocurrency. Travel company Cheapair.com has been taking cryptocurrency payments, so the faster payments in the industry might encourage more companies to enhance travel with cryptocurrency, such as using blockchains on cruise ships. Sites in the online casino industry are often evaluated on their fast and safe deposit and withdrawal options, so faster transaction speeds could help expedite the use of different kinds of cash alternatives across the industry. Real estate also opens itself up to cryptocurrency, especially with using payments to purchase property or to pay rent. Propy.com already allows this, and we could see the industry growing.
Cryptocurrency has always been an industry worth watching, and one that is slowing creeping into everyday life even for those not in the know. Faster transaction speeds mean more scope for the industry and more investment as cryptocurrency continues to prove how it can improve our lives.
Disclosure/Disclaimer:

This is a guest post by third-party contributors and should not be viewed as an endorsement by Blockchain.News. The article is for informational purposes only and does not constitute any investment advice. Readers should always perform their own research before investing in any cryptocurrencies and blockchain projects.
Image via Shutterstock
Read More