The Top 10 Bitcoin Exchanges for Casino Players
Top 10 Bitcoin Exchanges
Online casinos are constantly looking to expand their offering, and increasing numbers now offer cryptocurrency as a deposit method. In no particular order, here are ten of the top cryptocurrency exchanges, with an emphasis on Bitcoin.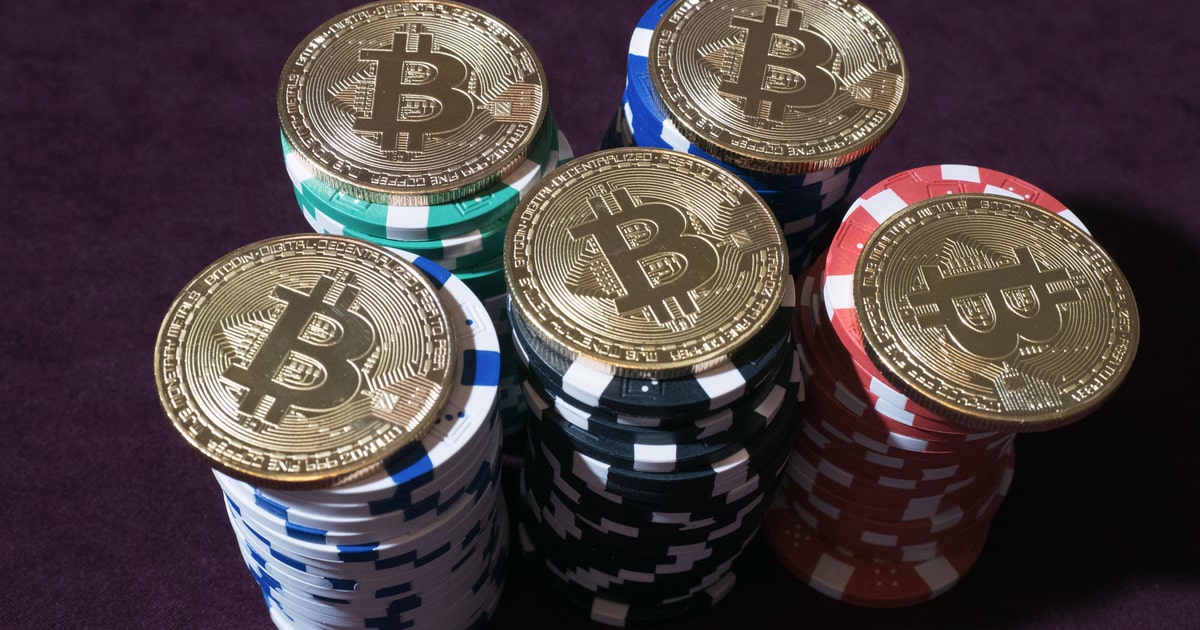 Gemini
The Gemini exchange was founded in 2015 by the Winklevoss twins, and has recently started looking at expanding into Singapore such has been its success. The eponymous Gemini dollar (GUSD) is one of the top altcoin purchasing choices, with other major options including Ethereum, Litecoin, and the big beast that is Bitcoin.
Kraken
Kraken dates back to 2011 and presents users with a choice of dozens of different cryptocurrencies (subject to geographical restrictions, naturally). Casino players wanting to buy one of these can do so using USD, EUR, GBP, CAD, or JPY. Fees are modest and do decline with scale, but you have to hit $50,000 for the first cut so that's aimed more at traders and those with deep pockets than your average man on the street. That is unless you're lucky and hit a big casino win.
Bittrex
From 2014, Bittrex has grown to offer the most comprehensive selection of altcoins, in addition to Bitcoin, with literally hundreds there to be bought. However, and perhaps ironically given that enormous choice, purchases can only be made using USD. Assuming that restriction isn't a problem, this is probably the biggest range of virtual currencies you'll find in one place.
LocalBitcoins
The polar opposite of Bittrex is LocalBitcoins. This Finnish-based exchange deals in just the one cryptocurrency, but where the attraction may lie is in the large number of fiat currencies accepted to buy it (and given Bitcoin's the market leader for online casinos this may be quite handy). Individuals can make purchases in USD, EUR, GBP, AUD, CAD, and a vast array of other fiat options. Depositing can occur via cash, bank transfer, and e-wallets such as PayPal. Fees are pleasingly low, with buying and selling free (1% fee for completed trades from users who create advertisements). A deposit fee does apply when receiving a Bitcoin sum, which can vary.
Coinbase
Founded back in June 2012, Coinbase is the single biggest cryptocurrency exchange based in the United States. A year after its founding the site raised $25m in venture capital funding, a record sum for a Bitcoin start-up. It caters to the needs of multiple cryptocurrencies, including Bitcoin, Litecoin, and Ethereum. Those looking to buy Bitcoin and other cryptocurrencies using traditional fiat currencies can do so but it's also possible to buy one cryptocurrency using another without old money like USD or GBP being used at all (there's an extensive range of fiat options for those going down that route). The total number of currencies available will vary based on jurisdiction but it ranges between 5 and 15.
Coinmama
Located in Bratislava, the capital of Slovakia, Coinmama offers a fast and easy means of accessing cryptocurrency. There are no associated depositing or bank transfer fees, which is fairly commonplace but nice nevertheless. Transaction fees, however, can be higher than alternative platforms and there are purchasing limits (both daily and monthly). There's a huge range of currencies and good customer support available if any problems arise. It's a question of great convenience on the one hand and higher than usual fees on the other.
FTX
This Hong Kong exchange was only established in 2019 and has focused on being of use to traders with the creation of numerous derivative products. Professional traders like it a lot, but does it work for newcomers? Probably not. Underlying assets are not really purchased, the closest might be Bitcoin options contracts that expire in USD. If you're into trading futures then this might be a great place to go but newcomers may find other platforms easier to understand. As an aside, a small number of nationalities are not able to access the site, including the United States.
CEX.io
This London-based exchange came into being in 2013, and allows users to purchase Bitcoin and around two dozen other cryptocurrencies in USD, EUR, GBP, and RUB. Beyond the straightforward instant buy option, there's also a multi-functional exchange used by over a million people and trading can occur via website, mobile app, WebSocket and REST API, making it eminently convenient for newcomers to Bitcoin whilst at the same time useful for those more au fait with the ins and outs. There are daily deposit and withdrawal limits that rise as your level increases and become unlimited for enhanced and corporate levels. Transaction fees are reasonable and decline the higher the trade volume but there are withdrawal fees.
Mercado Bitcoin
Brazil is the leading economy of South America, and its biggest cryptocurrency exchange is Mercado Bitcoin. Not only that, but it's also the leading digital asset trading platform in the whole of Latin America. Users can buy and sell Bitcoin and other virtual currencies, such as Litecoin and Ethereum. It's also recently announced plans to add Chiliz (sports tokens) to its portfolio.
Bitfinex
Another Hong Kong-based site, Bitfinex accepts USD, EUR, GBP, and JPY as purchasing options for Bitcoin and three dozen or so other virtual currencies. It is a more advanced site for traders, but one well worth checking out if you're more adept at handling the fiat/crypto interchange. Security measures include 2FA and e-mail encryption, and trading opportunities such as exchange and derivatives are on offer via the site itself and the mobile app. The trading aspect alone can make playing with cryptocurrency at online casinos even more exciting.
Top 10 Online Casinos with the Best Payment Options
As already mentioned, Bitcoin is increasingly used for everyday purchases and activities and is becoming more and more widespread as a deposit option at the top 10 online casinos. Finding the best casino sites with multiple payment methods is no problem at all, just click the link for some great recommendations. As well as top online casinos that accept cryptocurrency, players can enjoy golden hellos in the form of introductory bonuses such as no deposit free cash or deposit matching to effectively double your playing funds. Some sites even have cryptocurrency relevant bonuses for those who prefer to play using digital cash!
Bitcoin's market leader of online betting websites that accept cryptocurrency, so players looking for alternative depositing methods may well find one or more of the above sites useful. Just remember Bitcoin can be a little bouncier than fiat currencies.
Image source: Shutterstock
Read More