Top 8 Credible Blockchain News Websites That Are Worth Reading in 2020
Top 8 Credible Blockchain News Websites
You might be familiar with the term "blockchain" if, during the recent years, you have been using cryptocurrency. Yet, if you search about it, you may find different definitions. We bring you one simple version: blockchain is a list of records, also known as a database or a" public book" that records bitcoin transactions.
1. CCN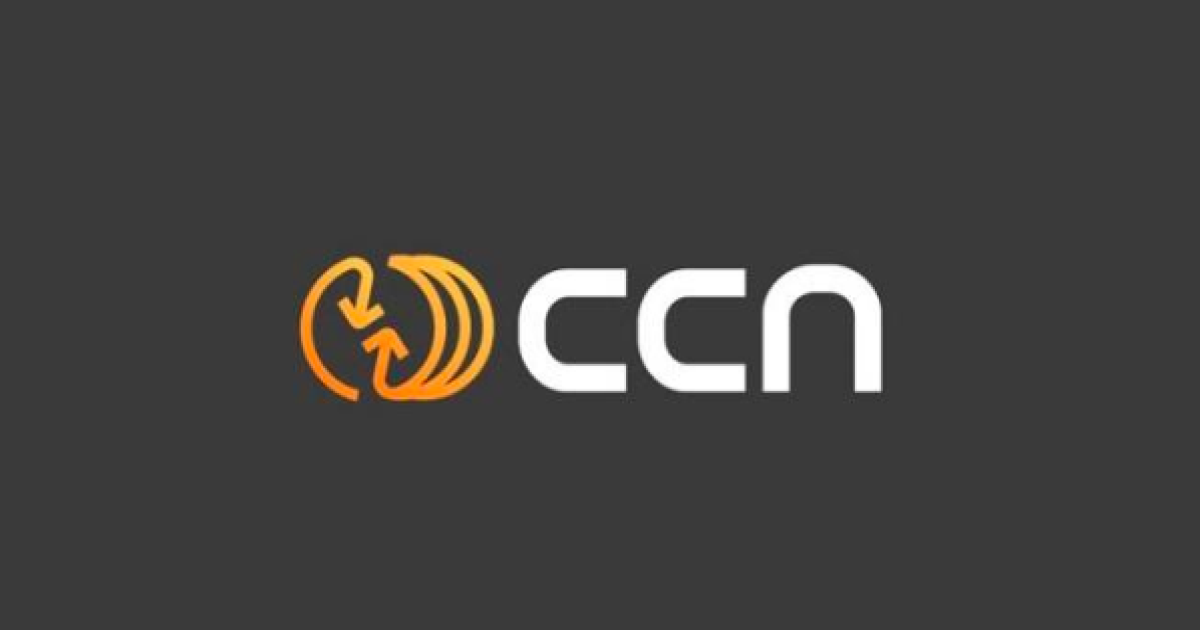 Launched in summer 2013, CCN is also known as CCN markets. It is part of a Norwegian media company. During the time of the bitcoin "outbreak", it became one of the most trusted cryptocurrency news sites. It is managed by a diverse team consisted of employees coming from countries of the US, Europe, and Asia.
This website contains news and articles related to Bitcoin and Ethereum currencies, as well as any information related to the blockchain industry. It also provides ICO calendar, event calendar and many other materials.
2. CoinDesk
Founded in May 2013, CoinDesk is recognized as the leading blockchain news media outlet. CoinDesk is a subsidiary of the Digital Currency Group with its main role to inform and connect the global investment community.
It is worth mentioning that CoinDesk as a media platform does not only provide news or articles, but aims to inform and educate the audience by producing videos, data, research, live events, podcasts, newsletters, and many other creative materials.
In the same year of establishment, CoinDesk went a step further, positively impacting its brand by presenting the Bitcoin Price Index, which is the average of bitcoin prices across leading global exchanges.
What further enhances the reputation of CoinDesk is that in May each year it hosts The Annual Consensus Summit. In 2020, this summit is expected to bring together thousands of stakeholders from more than 80 different countries worldwide.
3. TODAYONCHAIN
Among other websites where you can receive a huge amount of reliable information regarding cryptocurrency and blockchain is todayonchain. One of the main goals of this website is to deliver all the news and resources related to cryptocurrency and blockchain, and become just like "one-stop station".
What sets this source apart is that it offers a list of cryptocurrencies, their prices, and rankings. This can be very fruitful for anyone who is interested to invest in cryptocurrencies.
4. Toshi Times
Toshi Times is also one of the most recognized websites to gather information about cryptocurrency and blockchain. It is dedicated to millions of people interested in cryptocurrency around the world.
Whether you are familiar with cryptocurrency or blockchain, Toshi Times can help you get information in a very well-structured form. You can receive information through some divided rubrics, such as guides, forums, Bitcoin, Ethereum, Cipple, Cardano, Blockchain, Exchanges.
Through the forum, all cryptocurrency enthusiasts can discuss, absorb, share their points of view as well as get to know other people by becoming part of a community.
5. CoinTelegraph
The latest news about blockchain, bitcoin, ethereum, cryptocurrency prices and many more, can also be found on CoinTelegraph. What makes this website unique is that it provides content in different languages, such as Japanese, English, Spanish and Serbian as well.
What characterizes this website is accuracy and impartiality, comprehensive approaches, regular reports on the impact that digital currencies bring to society.
6. CryptoSlate
This website was launched a little later, in December 2017. CryptoSlate entered the list of many websites dedicated to cryptocurrency. CryptoSlate is a website owned by an independent organization based in Seattle, Washington. It serves as a gathering destination for digital currency followers and researchers.
The website features various options including cryptocurrency news, coin rankings and it is also focused on product reviews and industry events. It provides wide coverage of very accurate blockchain and cryptocurrency news, real-time prices and data for more than 2386 cryptocurrencies across 50 industry sectors. CryptoSlate is considered as one of the most well known and popular companies in the crypto space.
7. Bitcoinist
Bitcoinist is a digital currency news website that was established in 2013. Bitcoinist has had a very quick growth to become a prime source that provides all kinds of information about Bitcoin. The page shows the most recent posts with the trends happening in the world of digital currency.
Bitcoinist is visited by an average of over 2 million readers every month. It offers a variety of information about different cryptocurrencies. The bitcoinist company has also started a video news portal where they make short videos about cryptocurrency news to make it easier for people who don't always have the time to read all the new information and trends about this topic around the world.
Every day there are tons of news and it is impossible for someone to be up to date with all the latest information, that is why this idea comes in handy to a lot of people.

8. U.Today


U.Today strives to provide its readers with breaking news, analysis, exclusive interviews, and op-ed articles. Our goal is to become the go-to media outlet of crypto. Our job is fair and accurate reporting that this industry desperately needs. Every day we work with passion and soul, honestly review the market situation, and find out some new things together with our audience.
Why can you trust these websites?
Based on the elaboration of this article, what makes these websites credible are the journalistic standards, the provision of content in a refined, structured and accurate way, while most of them also use editorial politics. There is also a website that you can check all ratings and reviews for cryptocurrency exchanges in case you want to buy or trade cryptos. ExchangeRatings helps you to identify key problems people face with exchanges. You can believe these websites because all data are provided by teams, and most of the public for the audience, as well as because of the website's public statements that the articles, data and any other material are well checked before publication.
Moreover, in these virtual communities, different opinions are given by different experts of the cybersecurity field, whose opinions contribute to public awareness of these issues.
Image via Shutterstock
Read More