What Is a Bitcoin ETF?
Bitcoin Exchange Traded Fund (ETF) is a type of security that tracks the overall price of Bitcoin and enables investors to trade and purchase shares of it on traditional exchanges, circumventing crypto trading platforms.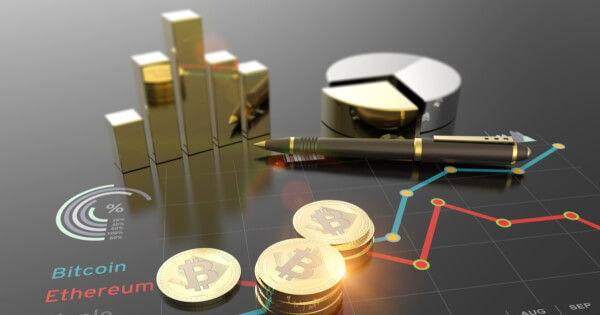 It combines the most popular digital asset in the crypto space – Bitcoin – and exchange traded funds. To understand Bitcoin ETFs properly, an investor needs to grasp the concept of an ETF.
What is an ETF?
An ETF is an exchange traded fund that regroups various securities belonging to the same sector. By holding an ETF, an investor will have access to a selection of stocks all pertaining to the same category, such as the banking industry, the tech industry, or the oil industry. ETFs offer diversity to an investor's portfolio and provides a mixture of investments such as stocks, commodities, and bonds. The price of an ETF fluctuates throughout the day, as the value of the underlying asset, be it gold, Tesla, or Bitcoin, fluctuates and shares of it are bought and sold on the market. There are various types of ETFs, notably bond ETFs, industry ETFs, commodity ETFs, currency ETFs, and inverse ETFs.
Advantages of owning Bitcoin ETFs
A Bitcoin ETF combines traditional ETF and Bitcoin. Several advantages are associated with owning a Bitcoin ETF, as opposed to owning the actual underlying cryptocurrency. Investors may be more comfortable with ETFs, as cryptocurrencies are still relatively new hedges. By owning Bitcoin ETF, investors will not have to deal with the troubles that may potentially come with owning actual Bitcoin and storing it. Owning Bitcoin means that an investor will have to acquire a crypto wallet, deal with the crypto exchange that comes with muddled regulatory clarity at times, and own private keys.
The security of Bitcoin ETF is overseen and taken care of by a trusted third party, usually a banking institution, rather than the investor himself.
Also, new trading options are available through ETFs, such as "short-selling". This is a practice through which the ETF is borrowed, on the premise that it will be bought back in the future at a lower price. The investor bets on the price of the Bitcoin ETF dropping, borrows the security, sells it on the market, and buys it back when the price drops.
As bitcoin ETF is a type of security, it has clear regulations, thus avoiding issues often associated with cryptocurrencies, such as tax concerns, regulatory uncertainty, and conforming to AML/CFTC.
Bitcoin ETFs still relatively new
The first Bitcoin ETF to be proposed originated from the Winklevoss twins, who handed in the first application of a Bitcoin ETF to the Securities and Exchange Commission (SEC) in 2013. The US Patent and Trademark Office proceeded to award them with a patent for "exchange-traded products."
The primary concern with bitcoin ETF is in the volume of scam associated with Bitcoin and the volume of Bitcoin on the market. On July 24, 2018, Bitwise filed for its own Bitwise ETF Trust. On April 18, 2019, the answer they got from the SEC read, "Although Bitwise does a better job of explaining bitcoin than other bitcoin ETF proponents, there does seem to be some question as to if their analysis of bitcoin volume is correct." On Jan 15, 2020, Bitwise withdrew the Bitcoin ETF application.
The birth of Bitcoin ETF seems easier in some countries more than in others. Recently, in September 2020, Bermuda also approved Bitcoin ETF and registered it on its very own Bermuda Stock Exchange. The Toronto Stock Exchange also offers a similar Bitcoin ETF, called The Bitcoin Fund.
However, for the time being, there is no Bitcoin ETF available for trade in the United States, though it exists on European and Asian exchanges, as well as over-the-counter Bitcoin Trusts. Europe and Asia seem to have a more forward attitude towards cryptocurrencies, having clearer cryptocurrency regulations, and integrating crypto into their financial products.
The reason behind the US SEC's hesitance in registering Bitcoin ETFs is due to the volatile nature of the digital asset, which may create high risk in an investment portfolio as well as scams in volume.
Bitcoin ETF vs Bitcoin Trust
The closest thing to a Bitcoin ETF may be GBTC, a financial investment vehicle offered by the Grayscale Bitcoin Trust. Investors in the Grayscale Bitcoin Trust can trade and hold Bitcoin shares without actually owning the underlying cryptocurrency. There are two ways to acquire GBTC shares. One is to buy the GBTC stock through an over-the counter market, notably the OTCQX. The other is a bolder move, which is to own shares of the company directly, a hefty $50,000 purchase.
As Bitcoin has been gaining in popularity, it can be argued that it will only be a matter of time before Bitcoin ETFs are normalized.
Image source: Shutterstock
Read More