More Money has Flowed into Ethereum than Bitcoin in 2021
After experiencing an oscillation over the weekend, both Bitcoin (BTC) and Ethereum (ETH) are back to winning ways. BTC was up by 6.13% and Ethereum by 9.21% in the last 24 hours to hit $51,263 and $4,416, respectively, according to CoinMarketCap.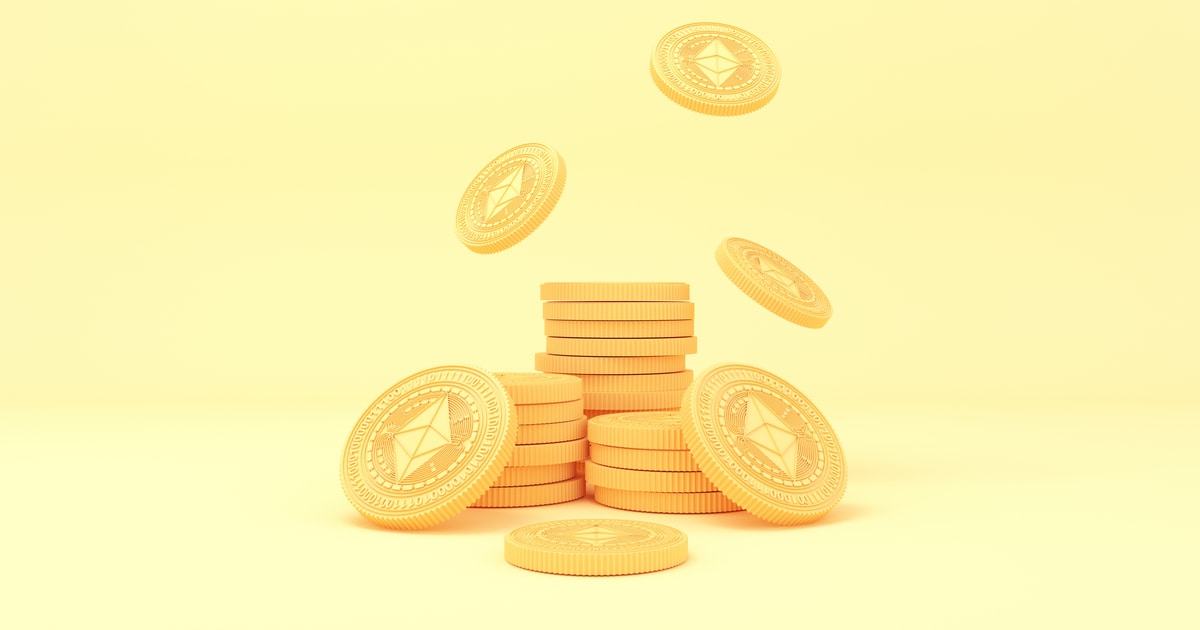 Nevertheless, Ethereum has emerged as the victor because more money has trickled into its network than Bitcoin in 2021. Precisely, BTC's market capitalization stood at $609 billion compared to Ethereum's $111 billion as of January 3, according to on-chain analyst Matthew Hyland.
Bitcoin's current market capitalization stands at $967 billion and Ethereum at $522 billion. Therefore, Ethereum has a higher difference of $411 billion than Bitcoin's $358 billion, thus showing more money has trickled into the ETH network so far in 2021.
Furthermore, Ethereum recently illustrated having a superior annual return of $663% to Bitcoin's 195.5%.
A couple of use cases in the ETH ecosystem have made it one of the sought-after networks in the crypto space. For instance, it has emerged as the backbone of booming non-fungible tokens (NFTs) and decentralized finance (DeFi) sectors.
Ethereum balance on exchanges continue to diminish
According to market insight provider Glassnode:
"Ethereum balance on exchanges just reached a 3-year low of 14,024,475.702 ETH."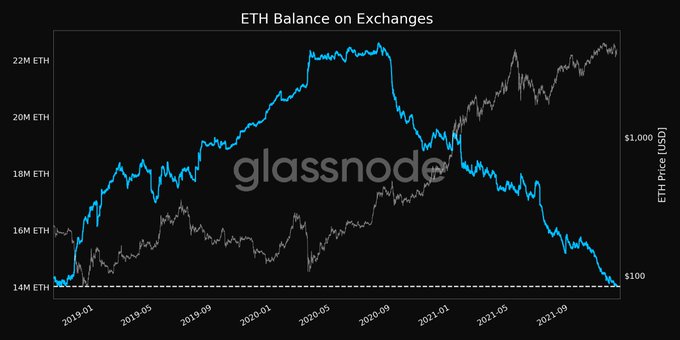 This, coupled with the London Hard Fork upgrade going live back in August, has been causing a supply deficit in the Ethereum network.
Ethereum leaving exchanges shows a holding culture because coins are transferred to digital wallets and cold storage for future purposes, making liquidation a bit difficult.
On the other hand, the London Hard Fork makes Ethereum scarce because Ether is burnt every time it is used in transactions. For instance, ETH net issuance dropped to 37.000 ETH in November.
Image source: Shutterstock
Read More