400 Crypto.com Accounts Hacked, CEO Confirms Reimbursement for all Victims
Kris Marszalek, CEO of Crypto wallet provider and trading platform Crypto.com, confirmed at least 400 accounts have been hacked, saying he would be more than willing to share information about Tuesday's hack if the regulator has any relevant inquiries, according to Bloomberg.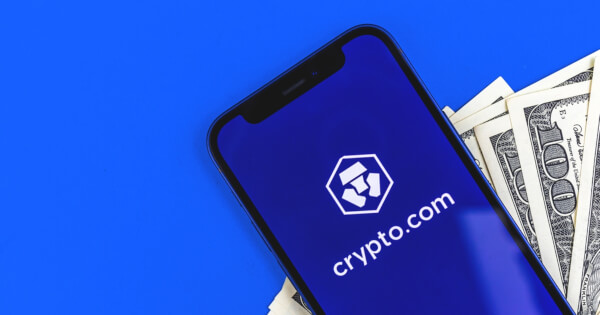 As of this week, Crypto.com said it will stop all deposits and withdrawals due to suspected unauthorized transactions on the platform.
According to statistics, about 400 customer accounts suffered cybersecurity breaches, and the ether and other cryptocurrencies under their accounts were illegally transferred.
CEO Kris Marszalek said that the platform has not yet been assisted by any regulatory agency.
In the interview, he mentioned that:
"Obviously, it's a great lesson and we are continuously strengthening our infrastructure."
All client funds are currently safe and clients who have been attacked have been reimbursed.
Crypto influencer and podcast host Ben Baller said earlier this week that hackers have been emptied of about 5,000 ETH worth approximately $16,000,000.
The Singapore-based exchange had restored its missing funds in the latest Twitter update.
The hacking of systems has been an ongoing problem in the cryptocurrency industry. As reported by blockchain.News the day before yesterday, North Korean hacks on the cryptocurrency platforms jumped to at least seven times, extracting nearly $400 million worth of digital assets over the last year, blockchain analysis firm Chainalysis said.
As one of the largest exchanges with over 10 million users, Crypto.com is not the only exchange to be hacked.
BitMart suffered from a large-scale security breach. According to the cryptocurrency trading platform's CEO, hackers were able to withdraw assets valued at up to approximately $150 million.
Image source: Shutterstock
Microsoft Acquires Activision Blizzard for $68.7B, Enters Metaverse
Read More