US Files Lawsuit to Recover Cryptocurrency Accounts Linked to North Korean Hacking Operation
The US Department of Justice has filed a suit against North Korean state-sponsored cyber hackers for allegedly perpetrating two major cryptocurrency heists.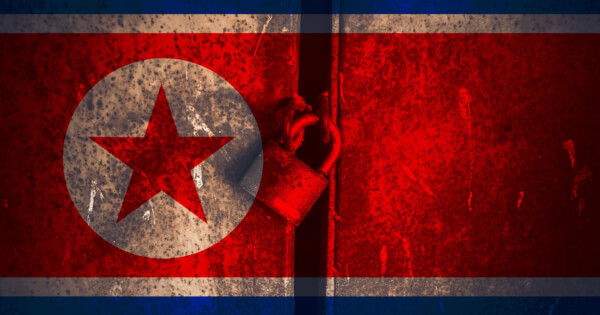 Crypto exchanges suffer North Korean cyber attack
The complaint, filed on Thursday, outlined two hacks that were allegedly conducted by state-sponsored North Korean cybercriminals, and that targeted two cryptocurrency exchanges hit last year. Proton Tokens (PTT), PlayGame tokens (PXG), and IHT Real Estate Protocol tokens were stolen from the first virtual exchange. In order to launder the digital assets, cyber hackers washed out the tokens through Chinese over-the-counter brokers.
The altcoin assets were converted into Bitcoin (BTC), Tether (USDT), and other cryptocurrencies to cover the North Korean cyber criminals' tracks. The total amount of altcoins and tokens stolen were reported to be equivalent to $272,000.
A similar case was reported by US investigators a few months after the occurrence of the first crypto heist. This time, a US crypto exchange was hacked and $2.5 million in cryptocurrencies were stolen. Once again, US law enforcement said that North Korean operators laundered the virtual funds through Chinese traders that they had coordinated with for previous heists.
Despite the crypto laundering techniques that were employed by North Korean cyber hackers, law enforcement and cybersecurity were able to trace the funds, thanks to blockchain analysis. The stolen cryptocurrency assets were allegedly funneled into 280 cryptocurrency accounts.
In relation to the civil forfeiture complaint filed by US Justice Department, FBI Special Agent Emmerson Buie Jr. spoke up regarding cybersecurity and North Korea's alleged involvement in cyberattacks. He said:
"Today's complaint demonstrates that North Korean actors cannot hide their crimes within the anonymity of the internet. International cryptocurrency laundering schemes undermine the integrity of our financial systems at a global level, and we will use every tool in our arsenal to investigate and disrupt these crimes."
US investigates North Korean cyber operations
In order to tighten cybersecurity and annihilate any national security threat, the US has been actively monitoring North Korean tactics. In a recent tactical report released in July, the US Army had revealed that North Korea currently had more than 6,000 hackers operating under their umbrella. These government-sponsored hackers were dispersed throughout the world and were rumored to be at the basis of illicit cyber hacks.
There is substantial evidence that indicates that the Democratic People's Republic of Korea (DPRK) may be heavily involved in cybercriminal operations, and US officials have clearly expressed their desire to safeguard national security by tightening cybersecurity ropes.
In the past, two Chinese nationals, Tian YinYin and Li Jiadong, had been sanctioned by the US government for their involvement in laundering over $100 million worth of Bitcoin cryptocurrency funds from a 2018 cyberattack perpetrated by North Korean hackers against a crypto exchange. The two men were identified for their connection to the notorious North Korean state-sponsored cybercriminal ring, Lazarus Group.
Image source: Shutterstock
Read More