Celsius Co-Founder Daniel Leon Calls it Quits
The embattled crypto lender Celsius Network Ltd. has lost another top member as co-founder Daniel Leon resigned this week.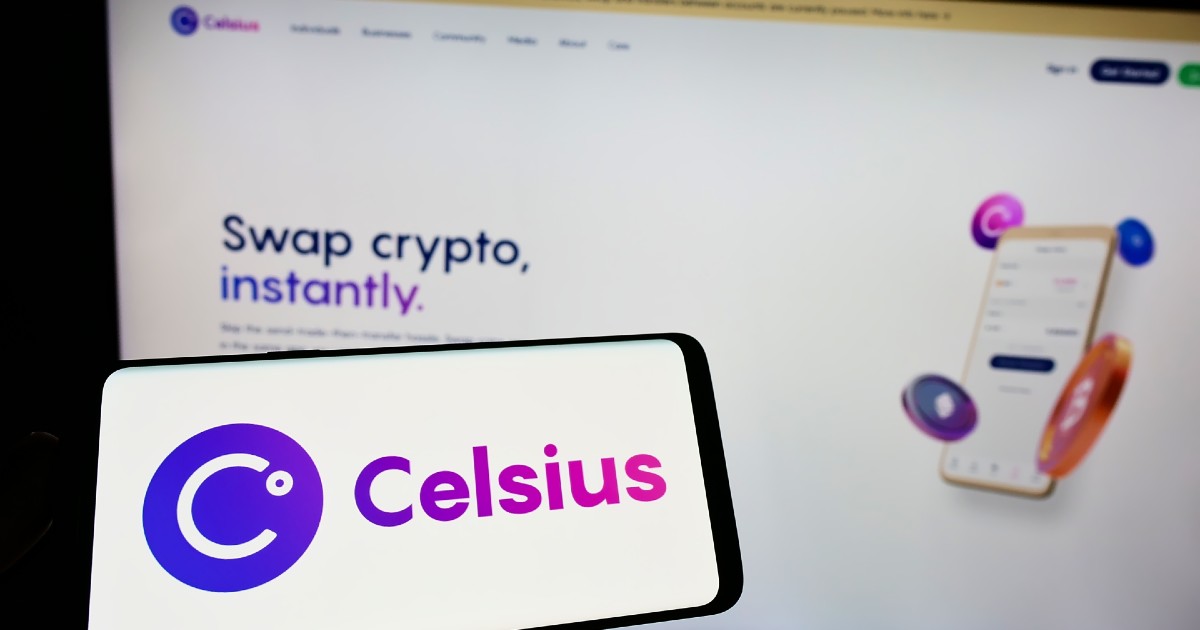 The crypto lender that filed for bankruptcy early this year said in a statement Tuesday to Bloomberg News, "We confirm that Daniel Leon resigned from his position at Celsius and is no longer part of the organization."
His exit comes a week after the company's CEO, Alex Mashinsky, submitted a letter of resignation last week.
As contained in a Press Release from the company, the resignation letter was handed over to the Company's Special Committee of the Board of Directors.
In his resignation letter, Mashinsky said: "Effective immediately, please accept my resignation as CEO of Celsius Network Ltd, as well as my directorships and other positions at each of its direct and indirect subsidiaries, with the exception of my director position at Celsius Network Ltd.
CNBC reported, citing an internal email that Lior Koren, previously the company's global tax director, is taking over and operating out of Israel.
Celsius went into bankruptcy after leaving thousands of investors in limbo. The company has also made risky bets prior to the fall of cryptocurrency prices. In July, the company disclosed a $1.19 billion deficit.
In a recent update, the judge governing the bankruptcy case appointed an external examiner to look into allegations of misconduct against the company and its management."
Celsius' business model was built in a way to challenge traditional banks. It allowed people to invest in their crypto coins and receive interest in them.
Currently, Celsius is accepting bids for its assets and may consider doing an auction on October 20, according to a Monday filing.
According to Blockchain.News, based on a filing with the US Bankruptcy Court for the Southern District of New York, the deadline for the final bid has been slated for October 17, but if need be, it will be pushed to October 20.
According to a source familiar with the matter, Sam Bankman-Fried - the founder and Chief Executive Officer (CEO) of digital-asset exchange FTX - is considering bidding for the assets of bankrupt lender Celsius Network.
A sale hearing is scheduled for November 1.
Celsius recently revealed that it was not planning to ask its debtors to pay their outstanding loans during its Chapter 11 bankruptcy proceedings, Blockchain.News reported.
Founded in 2017, Celsius gave interest-bearing products to cryptocurrency owners who deposited their funds, with returns going as high as 18.6% annually. In turn, the firm would lend out cryptocurrencies to gain profits.
Mashinsky co-founded the Celsius Network alongside Daniel Leon back in 2017, and the firm grew to become one of the most celebrated crypto lending platforms in the crypto world.
Before the freeze, Celsius was one of the largest crypto lending platforms, with more than $8 billion in client loans and almost $12 billion in assets under management. The firm had attracted 1.7 million customers by offering yields as high as 17% on crypto deposits.
Image source: Shutterstock
Celsius CEO Resigns amid Broader Bankruptcy Tango
Read More