Celsius Files for Chapter 11 Bankruptcy Protection, Clears Debt with Compound
Crypto lender Celsius Networks has filed for Chapter 11 bankruptcy protection, MarketWatch reported.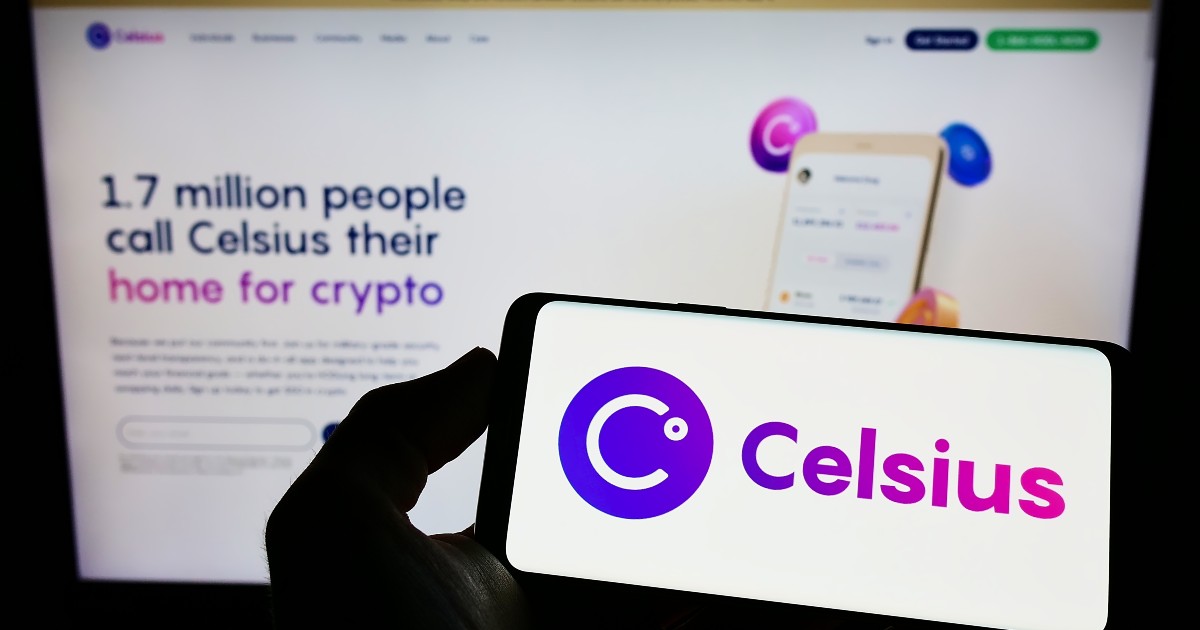 The embattled crypto lender has also repaid its remaining debt to the decentralized finance (DeFi) lending protocol Compound.
Celsius co-founder and Chief Executive Alex Mashinsky on Wednesday said the bankruptcy filing "is the right decision for our community and company."
The embattled crypto lender made the filing in the U.S. Bankruptcy Court for the Southern District of New York.
"I am confident that when we look back at the history of Celsius, we will see this as a defining moment, where acting with resolve and confidence served the community and strengthened the company's future," he said.
The bankruptcy filing makes it the latest victim in the cryptocurrency sector to collapse under a dramatic price plunge.
According to the court filing, the New Jersey-based crypto lender listed estimated assets and liabilities on a consolidated basis in the range of $1 billion to $10 billion.
Celsius had positioned itself in the market by promising more than 18% in interest to peoples' holdings who deposit their digital coins. The crypto lender, in turn, lent those coins out, Bloomberg reported.
Crypto lenders entered the market guns blazing during the COVID-19 pandemic as the digital market gained popularity and drew depositors with high-interest rates and easy access to loans that traditional banks rarely provide.
However, they have been experiencing a gradual downfall in recent months following a crash in cryptocurrency prices and the collapse of the major token TerraUSD in May.
Prior to filing for bankruptcy, the crypto lender had repaid its remaining debt to Compound, and in doing so, Celsius freed up nearly $200 million of pledged collateral.
According to a report, early Wednesday, Celsius repaid in part $50 million to Compound and reclaimed 10,000 wrapped bitcoin (wBTC) - a bitcoin-replica token retrofitted for the Ethereum blockchain.
Etherscan data shows that a wallet in connection with Celsius transferred 50 million DAI tokens to Compound in two instances. Following the down payments, Compound released 6,900, then 3,100 wBTC tokens to Celsius. The wBTC tokens had been locked up on the protocol as collateral.
Finally, 10,000 wBTC was transferred by Celsius to an unlabeled wallet address where the firm's 416,000 stETH stake – some $435 million at current prices – ended up the day before.
The bankruptcy filing also comes a day after Vermont's Department of Financial Regulation (DFR) on Tuesday said that Celsius is "deeply insolvent" and it is not honouring its obligations to customers and creditors as it does not have the assets and liquidity to do so, Blockchain.News reported.
The DFR also said that Celsius has been involved in an unregistered securities offering, selling cryptocurrency interest accounts to retail investors, including investors in Vermont. The crypto lender also lacks a money transmitter license.
Celsius, until recently, was operating largely without regulatory oversight.
The regulator said, "due to its failure to register its interest accounts as securities, Celsius customers did not receive critical disclosures about its financial condition, investing activities, risk factors, and ability to repay its obligations to depositors and other creditors."
The crypto lender froze all withdrawals and transfers around a month ago, citing unfavourable market situations as the crypto market plunged, while other crypto firms, Voyager Digital Ltd. and Three Arrows Capital, recently filed for bankruptcy.
The company said at the time that bankruptcy was an option and that it was also looking at restructuring its debts, MarketWatch reported.
However, despite the bankruptcy, Celsius has also already begun working on a restructuring process, according to a report from Blockchain.News.
Celsius has hired new lawyers to advise the troubled cryptocurrency lender on restructuring, according to a recent report from the Wall Street Journal (WSJ).
The WSJ said that the much-needed restructuring plan has come as it seeks to escape the recent turmoil in crypto markets, citing people familiar with the matter.
According to the WSJ report, Kirkland & Ellis LLP lawyers have been called on board to advise Celsius on options, including a bankruptcy filing.
Celsius said it has $167 million in cash on hand, which will provide liquidity as it continues to operate during the restructuring process.
According to a press release from the crypto lender, the company is not requesting authority to allow customer withdrawals at this time. it further added that it has filed a series of customary motions with the court to allow it to continue operations in the normal course.
Celsius left 1.7 million customers unable to redeem their assets by freezing withdrawals and transfers last month, which has prompted state securities regulators in New Jersey, Texas and Washington to investigate the decision.
Image source: Shutterstock
Celsius is "Deeply Insolvent", Says Vermont's Financial Regulator
Read More