Core Scientific Sold 1,975 Bitcoins More That It Mined in July
Core Scientific, a major publicly traded cryptocurrency mining firm in North America, on Friday, announced its production and operational updates for July 2022.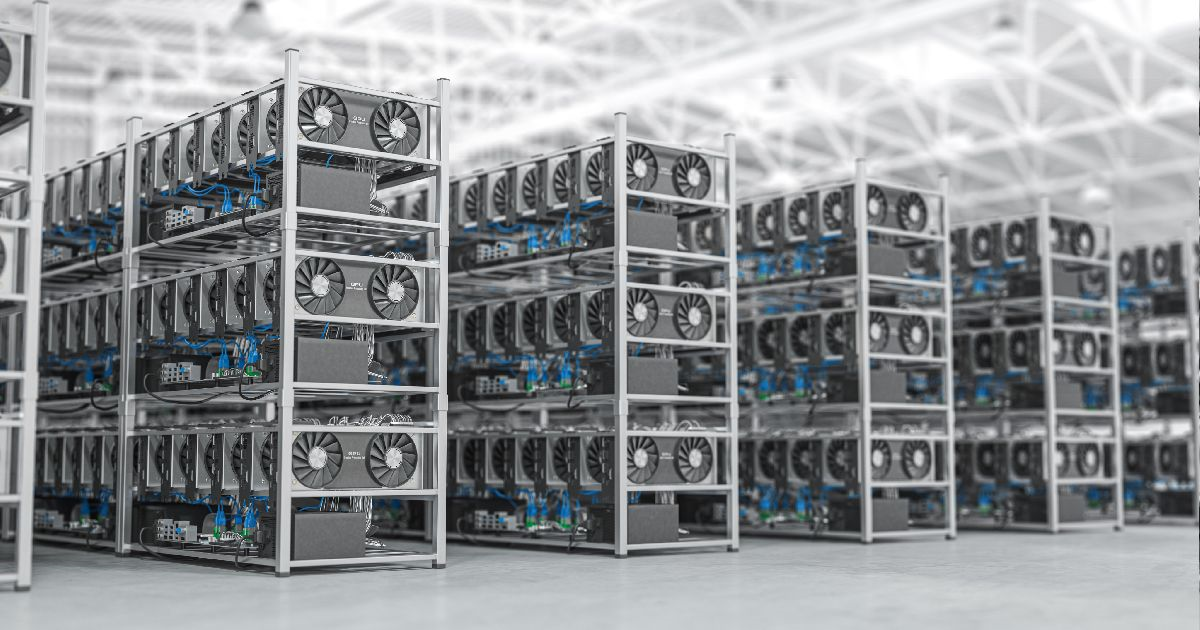 During the month of July, the firm mined 1,221 Bitcoins, as compared to 1,106 BTCs mined in June. The company also expanded its fleet of self-mining servers by 6% to 109,000 in July from approximately 103,000 in June.
Bitcoin production benefited from the deployment of approximately 6,000 net new servers during the month, the firm said.
Grid Support
In the month of July, the company completely powered down its Texas data center operations on several occasions to support the Texas grid operator during periods of extremely high temperatures.
While Core Scientific admitted that the curtailment activities limited its production advances during the period, it said it works with the communities and utility companies in which it operates to enable and ensure electrical grid stability.
Colocation Services
As of July 31, 2022, Core Scientific provided data center colocation services, technology and operating support for around 86,000 customer-owned ASIC servers, a net monthly increase of about 10% from approximately 78,181 customer-owned ASIC servers in June.
During July, the firm signed colocation agreements with customers totaling 75MW, which represent approximately $50 million in annual revenue when fully deployed.
On July 19, Core Scientific deployed the first Bitmain Antminer S19 XP servers in the US for its customer, NFN8 Group, Inc. The S19 XP servers were rated to operate at up to 140 TH/s and represent the first of many planned for deployment by the company for self-mining and colocation customers.
As of the end of July, Core Scientific said its colocation services accounted for approximately 44% of the company's total hashrate. The firm further stated that inquiries for colocation services continue to exceed the company's available infrastructure.
Mike Levitt, Core Scientific Chief Executive Officer, talked about the development: "We deployed 14,000 new ASIC servers in July. These deployments increased our total hashrate to approximately 19.3 EH/s, representing the largest operating capacity of any listed company in North America. In addition, we signed new colocation agreements with customers that should, once the servers are deployed later this year, generate approximately $50 million in annual revenue. During the month of July, we continued to enhance liquidity, strengthen our balance sheet, streamline our organization and make further progress toward achieving our 2022 operating objectives."
Data Centers
As of month-end, Core Scientific said it operated approximately 195,000 ASIC servers, representing 19.3 EH/s, in its data centers.
The firm owns data centers in Georgia, Kentucky, North Carolina, and North Dakota, which continue to operate as expected. The company said it has multiple operational facilities in Texas, with significant future development planned for Texas and Oklahoma within this year.
Bitcoin Sales
During the month of July, Core Scientific said it sold 1,975 Bitcoins at an average price of around $22,000 per Bitcoin for total proceeds of approximately $44 million. As of July 31, 2022, the firm held 1,205 Bitcoins and approximately $83 million in cash on its balance sheet.
The company mentioned that it used the proceeds from Bitcoin sales in July to pay for capital investments related to expanding data center capacity as well as payments due to Bitmain for the 100,000 ASIC servers order placed in 2021.
Core Scientific said so far it has paid a huge chunk of the Bitmain loan, as currently less than $10 million in ASIC server loan payments is what remains to be cleared off.
The firm stated that it will continue to sell self-mined Bitcoins to pay operating expenses, retire debts, maintain liquidity, and fund growth.
Image source: Shutterstock
Core Scientific Offloads 7,202 BTC Worth $167m in June
Read More